August 8th, 2017 by Rocket IT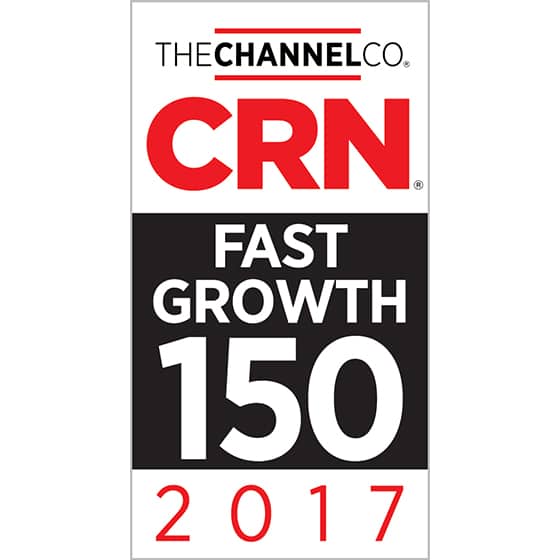 Duluth, GA – CRN, a brand of The Channel Company, named Rocket IT to its 2017 Fast Growth 150 list. This list is CRN's annual ranking of North America-based technology integrators, solution providers, and IT consultants that have experienced significant economic growth over the past three years.
Rocket IT also earned this recognition in 2016. This year, Rocket IT placed #70 on the collection of prestigious companies, up from #138 last year.
"We're very pleased to be included on the Fast Growth 150 list this year and to see how our ranking has improved," said Matt Hyatt, Rocket IT's Founder and CEO. "We're working hard to change the way people think about IT, and our growth reflects that."
The companies recognized on this list represent a total combined revenue of more than $16.7 billion.
"The companies on CRN's 2017 Fast Growth 150 list are thriving in what is now a very tumultuous, demanding IT channel climate," said Robert Faletra, CEO of The Channel Company. "This remarkable group of solution providers has successfully adapted to a landmark industry shift away from the traditional VAR business model to a more services-driven approach, outpacing competitors and emerging as true channel leaders. We congratulate each of the Fast Growth 150 honorees and look forward to their continued success."
The Fast Growth 150 list is highlighted in the August issue of CRN and can be viewed online at http://www.crn.com/rankings-and-lists/fast-growth-2017.htm.
###