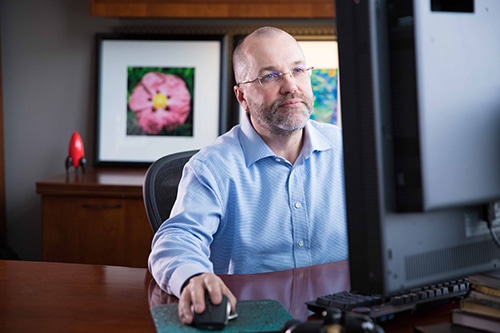 In the age of ransomware, every position is now a security role. Every member of your team needs to be equipped to identify suspicious emails, know to be wary of unsolicited links, and be passionate stewards for the integrity of your network.
Here's how you can become your own security champion and how you can help your team become champions as well.
Don't reply or click on suspicious emails, instant messages, or webpages asking for your personal or financial information
Don't fill out any forms or sign-in screens linked to suspicious messages. Most companies will not ask for your confidential information without forewarning. If you get an unexpected email from a company, even one that looks like it may be coming from a reputable company like Amazon or PayPal, always double-check before giving your information. Hover over the link for a preview to make sure it links to where it says it does.
Still not sure? Go to the company's website and contact their support to make sure this is the information they really need.
Never enter your password if you arrive at a site by following a link in an email or chat that you weren't expecting or don't know
If an email or a link prompts you to enter your login information, do not do so. Many people hand over their own email accounts to hackers by not following due diligence. Unless you were expecting that link, don't click.
Don't send your password via email
Best practices say don't share your email with anyone in general, but especially don't send it to someone else electronically. Also, don't reuse your passwords between accounts. When one account with that password is compromised, it leaves all your other accounts with that password open to similar breaches
Pay close attention to the address bar when signing in online
Look for https:// and any inconsistencies in the URL. Whenever you enter login or other confidential information, your URL bar should say https:// or have a little lock symbol in the address bar letting you know you're using a secure site.
Report suspicious emails
If you receive a suspicious email, especially at work, please report it to your support team! They can help you identify phishing attempts, and your warning may save your coworkers from falling prey to phishers.
Become a passionate steward for your team. To learn more about what you can do to keep your organization safe, get our Security in the Age of Ransomware webinar FREE on-demand.
---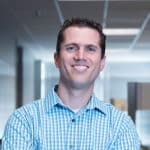 About the Author – Steve Hopkins is a Support Professional and Team Lead at Rocket IT.  He is a lifetime learner and loves to invest in others. He believes that people are blessed to be a blessing. Steve and his bride have grown their family of 3 to a family of 8 through adoption.