Gwinnett County (METRO ATLANTA) GA – The Gwinnett Chamber of Commerce's third annual Moxie Awards offer an opportunity to celebrate women who are making notable impacts ...
Read More

→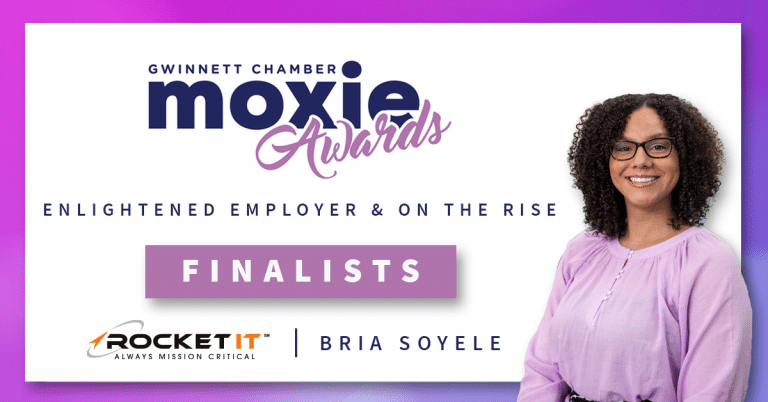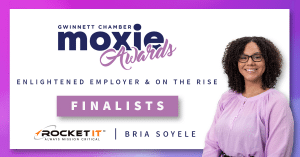 The Gwinnett Chamber of Commerce's third annual Moxie Awards offer an opportunity to celebrate women who are making notable impacts in the Gwinnett community and beyond. 
Recognized as area leaders, both Rocket IT and Rocket IT Service Manager, Bria Soyele are final contenders for the following award categories: 'Enlightened Employer' and 'On the Rise'.
Read More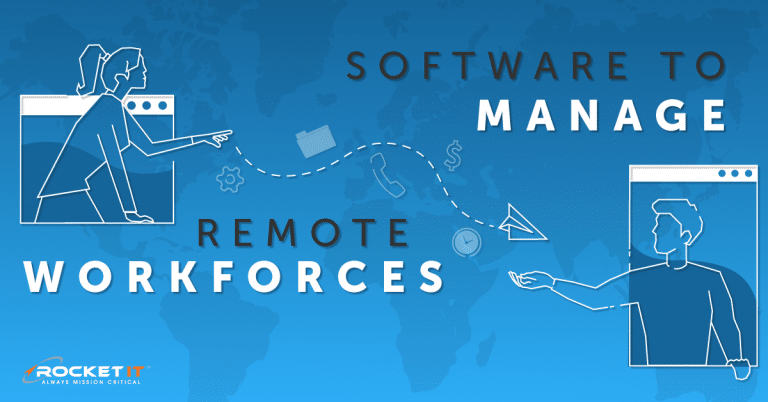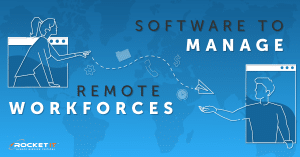 Whether it's the recent launch of an international office, a global pandemic, or an occasional period of inclement weather, it's likely that many businesses will face a day in which remote operations become vital to their financial success.
In this article, Rocket IT aims to equip and educate managers on the technology needed to lead from afar; while also highlighting how productivity tracking software can be used to gamify processes, discover new workflows, build trust, and more.
Read More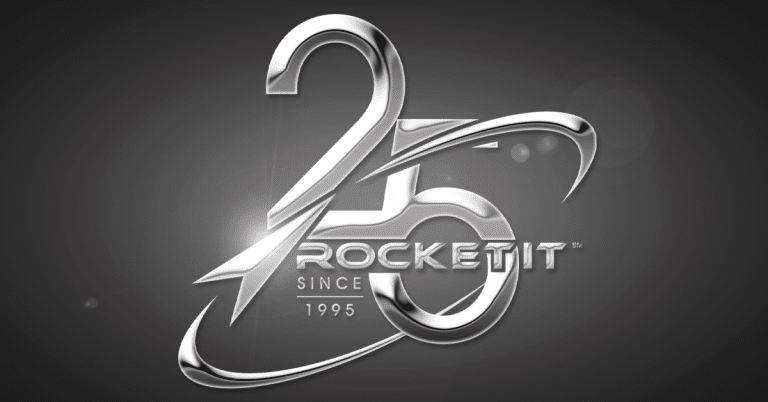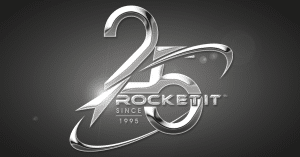 In honor of Rocket IT's 25th anniversary, members of the Metro Atlanta community joined Rocket IT team members at their new Suwanee, GA location to celebrate the business's momentous achievement on January 30, 2020.
Read More
For individuals and businesses alike, the new year brings about an opportunity to reflect on past mistakes and establish healthy habits. But while personal resolutions may focus on clean eating and maintaining a regular gym routine, organizations may find it beneficial to set goals focused on leveraging technology for company growth.
Nevertheless, like every good intention, taking the first steps towards goal attainment can be a daunting and somewhat confusing task. Fortunately, when it comes to implementing sound IT strategy and security, just a few key changes can help a business put its best foot forward when entering the new year.
Read More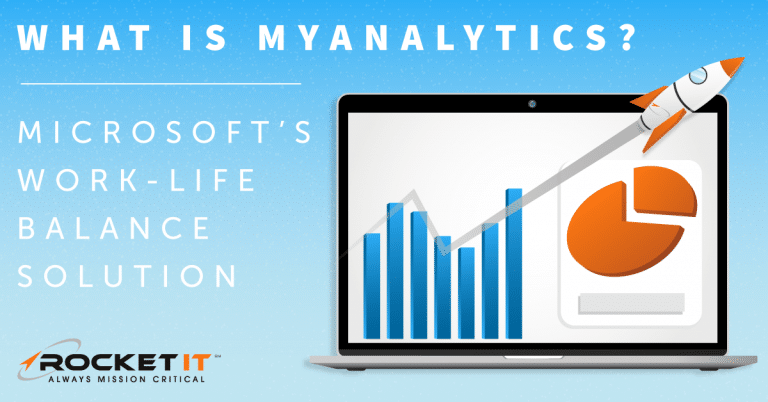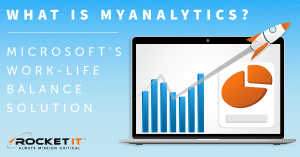 In a time where collaborative workplaces and constant connection to devices reigns supreme, the risk of burnout is all too real for many individuals.
But while that fine line separating work-life balance may appear to be blurring, Microsoft has taken a stand; providing hard-working team members an opportunity to reclaim control of their schedules.
Read More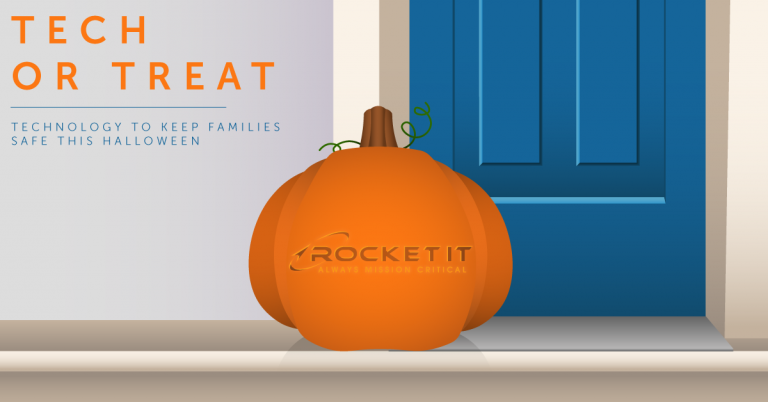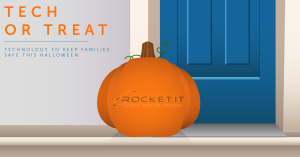 Although Halloween activities spell candy and excitement for 41.1 million trick-or-treaters, All Hallows Eve can be a frightful time for even the most responsible of guardians – until now.
Whether you plan to stay at home or join in on the trek for full-size candy bars, an array of technology-driven solutions provides parents with an opportunity to plan, monitor, and ensure the safety of their children this Halloween season.
Read More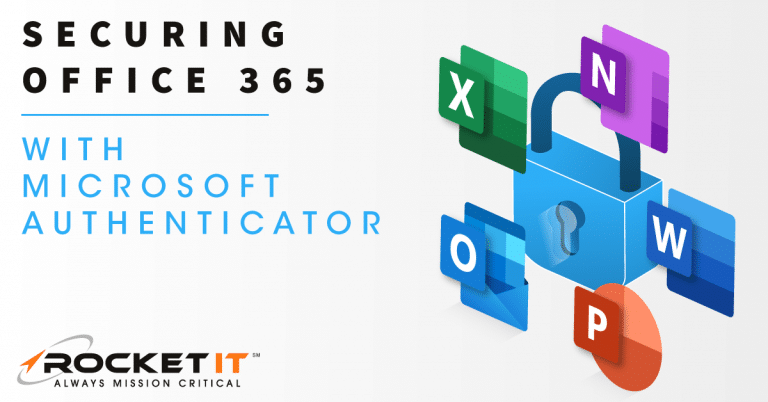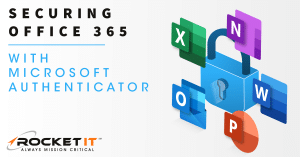 Data breaches are no new area of discussion, but with the recent flood of incidents and the increased sophistication of cybercriminal attacks, what were once precautionary security measures have now become a necessity.
Through the use of Microsoft Authenticator, an organization's administrator can enable and enforce MFA protocols across an entire team's Microsoft applications; such as Outlook, Skype, OneDrive and more. In return, team members have no choice but to install the MFA software, greatly mitigating the chance of a company-wide breach occurring due to the human error of a single individual.
Read More
Subscribe to our newsletter for more!