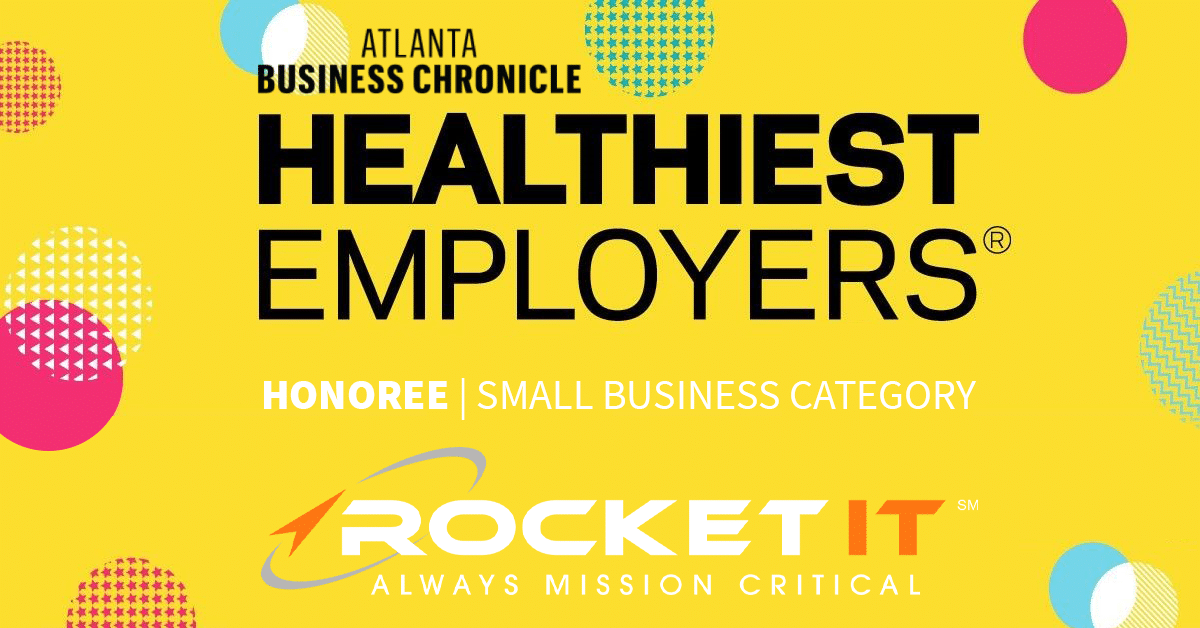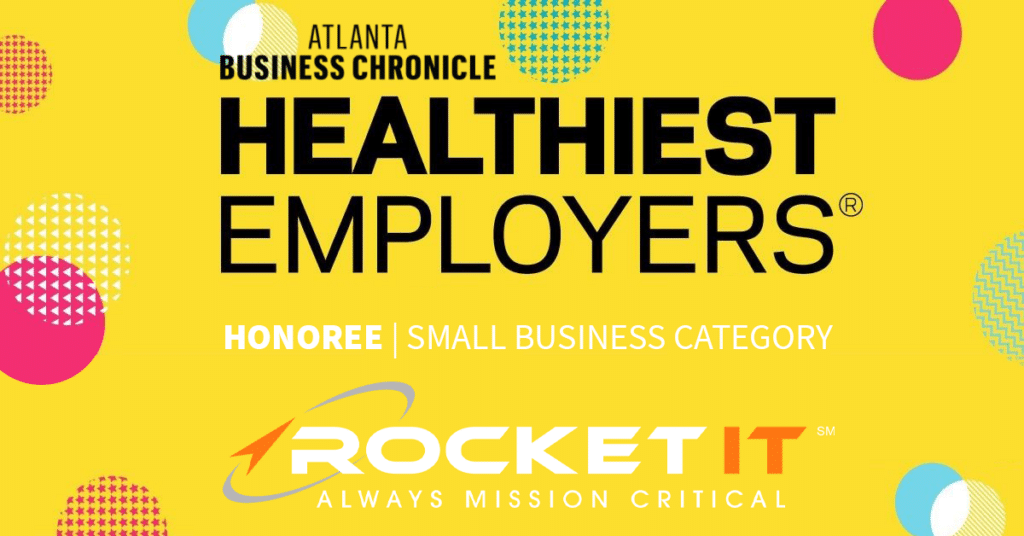 Rocket IT Named One of the Healthiest Employers of Metro Atlanta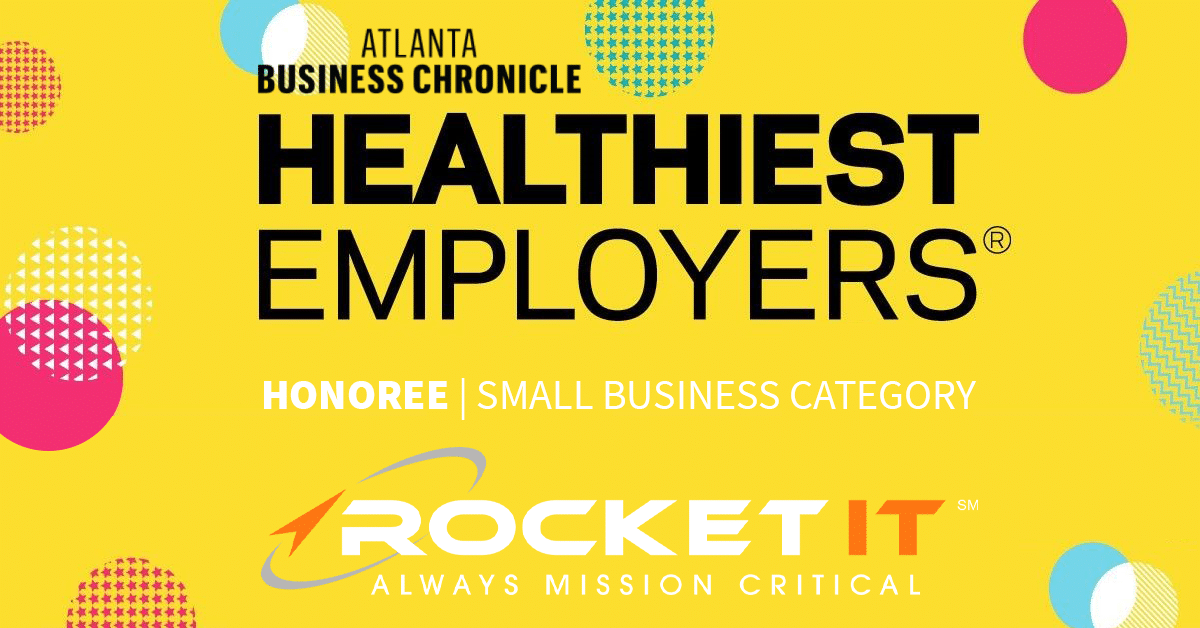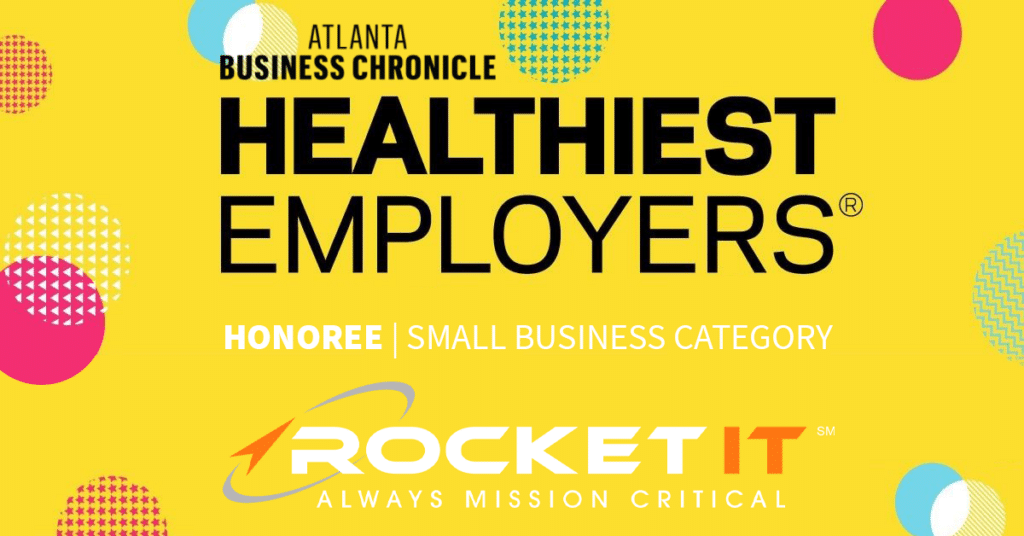 Metro Atlanta – Honoring innovative organizations that create healthy workplace programs, the Atlanta Business Chronicle has awarded Rocket IT a spot on its Healthiest Employers list.
Curated on an annual basis, the Healthiest Employers list captures a holistic view of an organization's worksite health, its leadership's buy-in, and the proactive efforts it has established to support employee wellbeing.
"Rocket IT's wellness program is in a constant state of innovation," said Rocket IT Chief of Staff, Abbey Johnson. "While we have many of the traditional benefits you find at other companies, like a healthcare plan, retirement plan, and educational allowances, these are only the tip of the iceberg. As Rocket IT grows, our HR department is continuously afforded with new opportunities to expand its benefits."
Through a comprehensive approach, the Atlanta Business Chronicle's Healthiest Employers list evaluates companies based on the following areas of health and wellbeing.
Culture and Leadership Commitment
Foundational Components
Strategic Planning
Communications and Marketing
Programming and Interventions
Reporting and Analytics
Using these six key principles, organizations are scored and benchmarked against similarly sized companies across the nation.
As one of the eight organizations selected under the award's small company category, Rocket IT will be honored at the Atlanta Business Chronicle's upcoming event, scheduled for 6pm on August 31 at Guardian Works' Atlanta location. While this event is open to the public, tickets must be purchased prior to attendance.
Rocket IT is the IT partner of choice for forward-thinking organizations, providing the strategy, security, and support they need to thrive. By providing a client's leadership team with the strategic foresight necessary to align technology investment with business goals, they can work toward a shared vision, which increases efficiency, decreases risk, and increases revenue. Rocket IT is the recipient of multiple awards, such as Partnership Gwinnett's Innovation Award and a spot on the Inc 5000.
###
MEDIA CONTACT
Chris Swinson | 770.441.2520 ext. 732 | cswinson@rocketit.com
PROGRAM CONTACT
Nisha Kavalam | abcevents@bizjournals.com