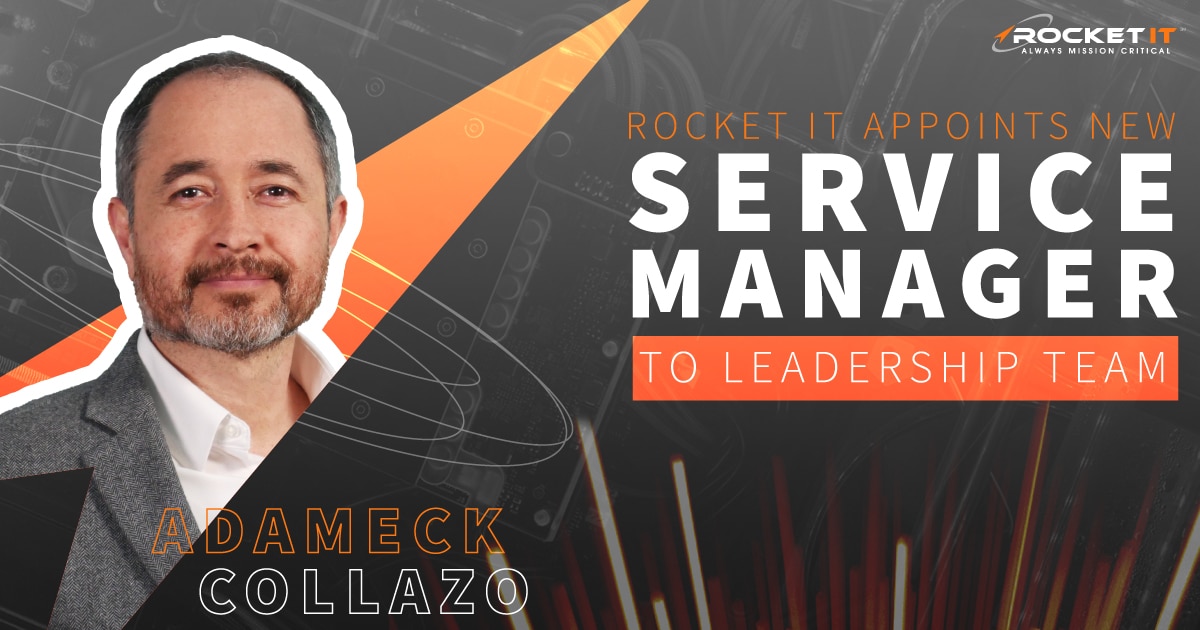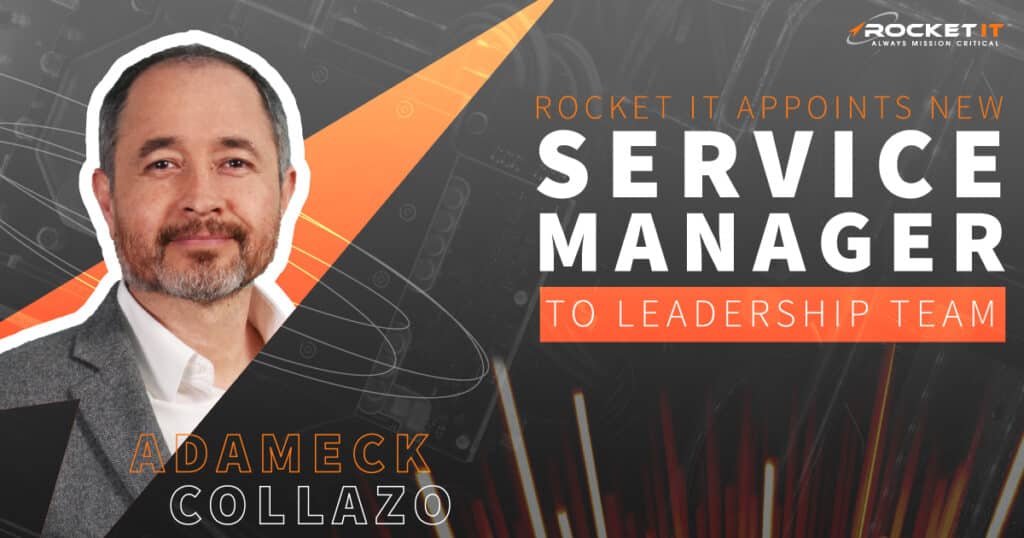 Rocket IT Appoints New Service Manager to Leadership Team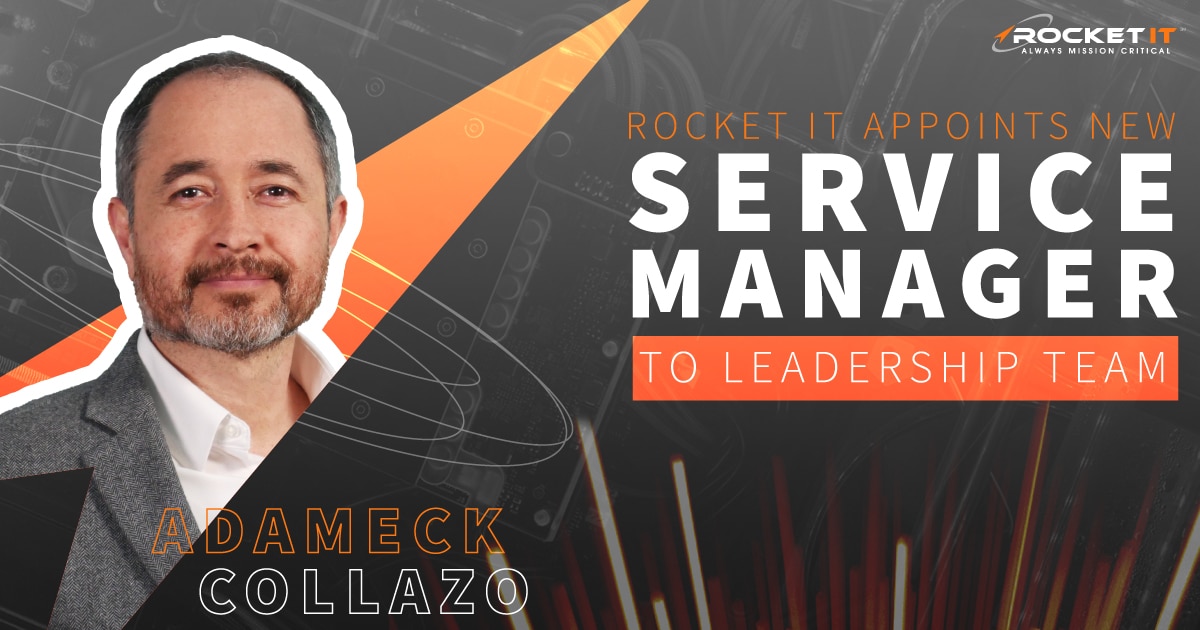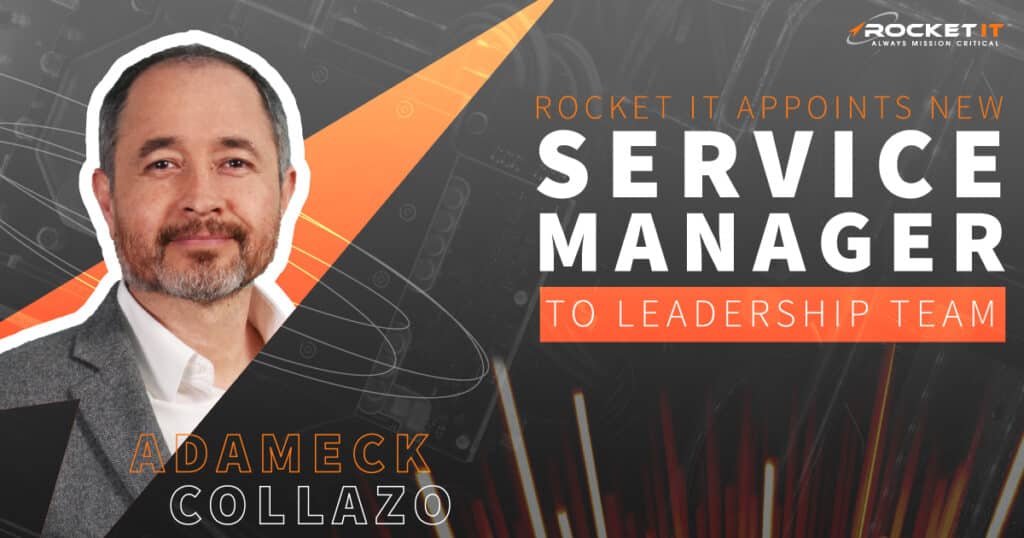 METRO ATLANTA, GA – Information technology company, Rocket IT is pleased to announce the appointment of Service Manager, Adameck Collazo. In his role on the Leadership Team, Collazo is responsible for overseeing the organization's Technical Services team and facilitating relationships with existing clients.
With 22 years of leadership experience in the IT industry, Collazo is well-versed in managing teams of technology experts. Prior to joining Rocket IT, Collazo served as an Account Service Delivery Manager at an international IT organization headquartered in Monterrey, Mexico. During his tenure, Collazo led a team of 90 individuals to ensure clients were presented with new cybersecurity initiatives, quick ticket response times, and regular business reviews.
In addition to his previous work background, Collazo holds both a bachelor's and master's degree from the Universidad Autónoma de Aguascalientes.
"From software engineering to service management, Adameck has experienced multiple facets of IT and we're happy to have him on board," said Rocket IT VP of Services, Eric Henderson. "Through his expertise, Rocket IT will continue to serve as an innovator in the IT industry and our customers will quickly find him as an invaluable asset to their IT strategy, support, and security."
Rocket IT is the IT partner of choice for forward-thinking organizations, providing the strategy, security, and support they need to thrive. By providing a client's leadership team with the strategic foresight necessary to align technology investment with business goals, they can work toward a shared vision, which increases efficiency, decreases risk, and increases revenue. Rocket IT is the recipient of multiple awards, such as Partnership Gwinnett's Innovation Award and a spot on the Inc 5000.
###
MEDIA CONTACT
Chris Swinson | 770.441.2520 ext. 732 | cswinson@rocketit.com