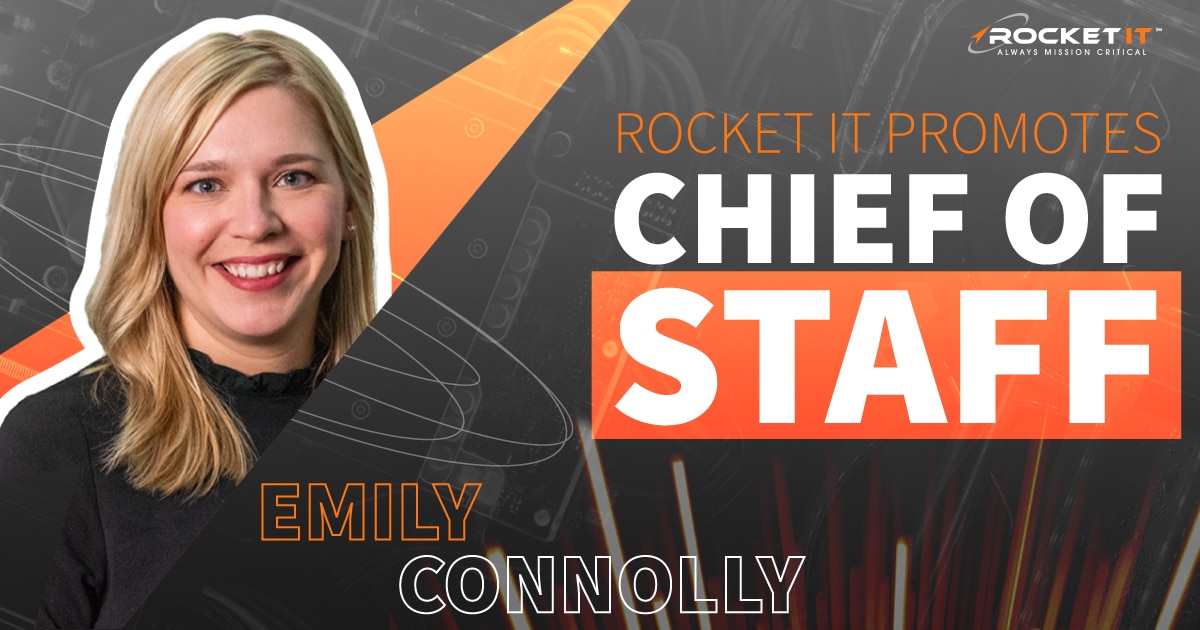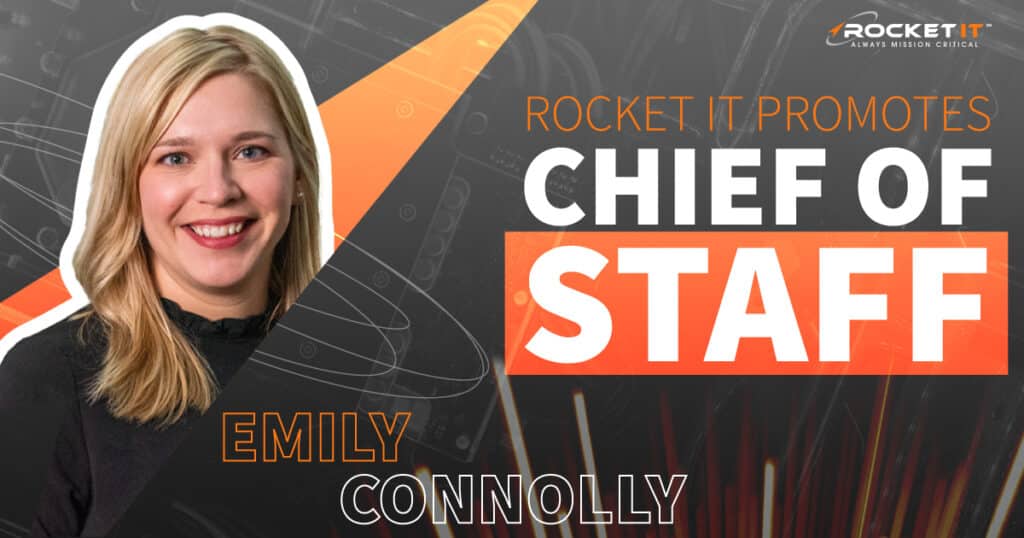 Rocket IT Promotes Emily Connolly to Chief of Staff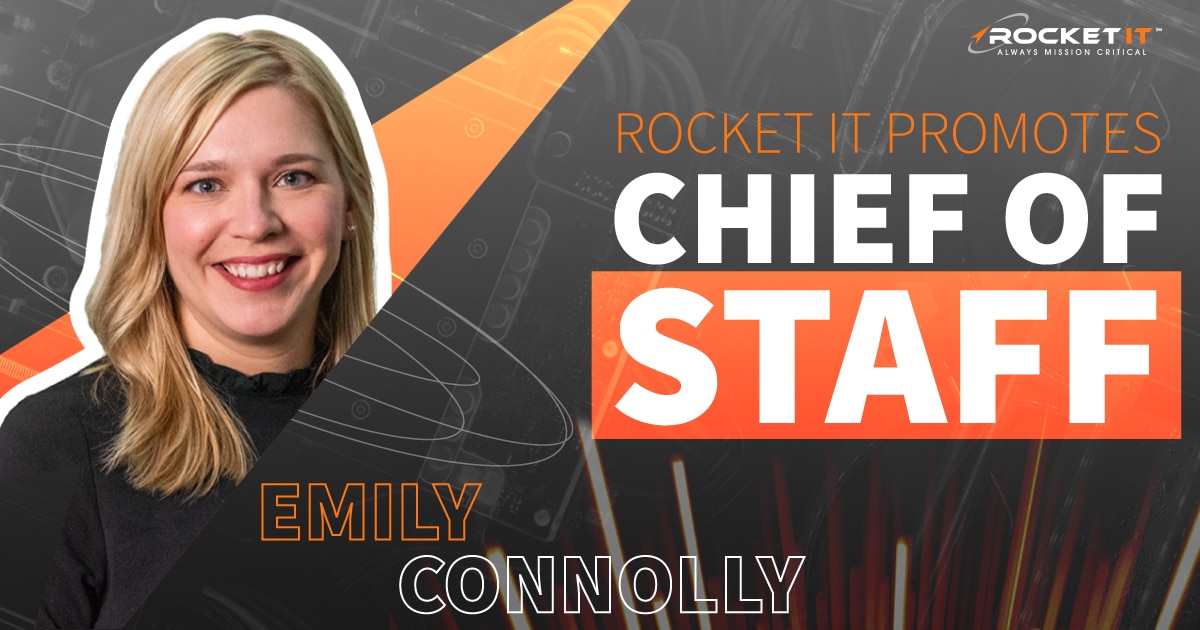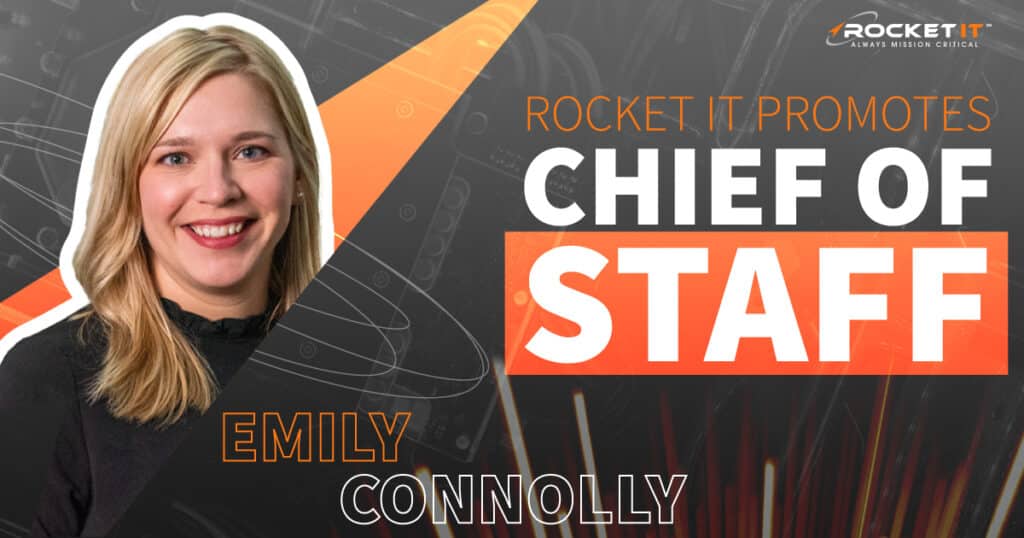 METRO ATLANTA, GA – Information technology company, Rocket IT is pleased to announce the promotion of Emily Connolly to Chief of Staff. In her new role, Emily is responsible for overseeing the organization's recruiting, human resources, and financial functions.
Emily joined the Rocket IT team in 2017 as a Project Coordinator, serving as the liaison between the organization's Professional Services Team and its clients. Through her coordination, customers experienced unmatched communication during the deployment of new technologies and IT services. Because of these efforts, Emily has continued to climb Rocket IT's ranks, previously serving as both a Project Manager and Professional Services Manager. In 2020, Emily was appointed to Rocket IT's Leadership Team where she contributing to the long-term vision of the organization.
"We're excited to see Emily step into the role of Chief of Staff. Her years of experience on the Rocket IT leadership team will serve her well in the new role. I know she's going to continue making a positive impact with our team and clients," said Rocket IT Founder and CEO, Matt Hyatt.
In addition to a degree from Auburn University, Emily is equipped with a skillset that promotes fast paced, detail oriented, and deadline driven work. As a result, Emily is prepared to excel in her new role as Rocket IT's Chief of Staff.
Rocket IT is the IT partner of choice for forward-thinking organizations, providing the strategy, security, and support they need to thrive. By providing a client's leadership team with the strategic foresight necessary to align technology investment with business goals, they can work toward a shared vision, which increases efficiency, decreases risk, and increases revenue. Rocket IT is the recipient of multiple awards, such as Partnership Gwinnett's Innovation Award and a spot on the Inc 5000.
###
MEDIA CONTACT
Chris Swinson | 770.441.2520 ext. 732 | cswinson@rocketit.com