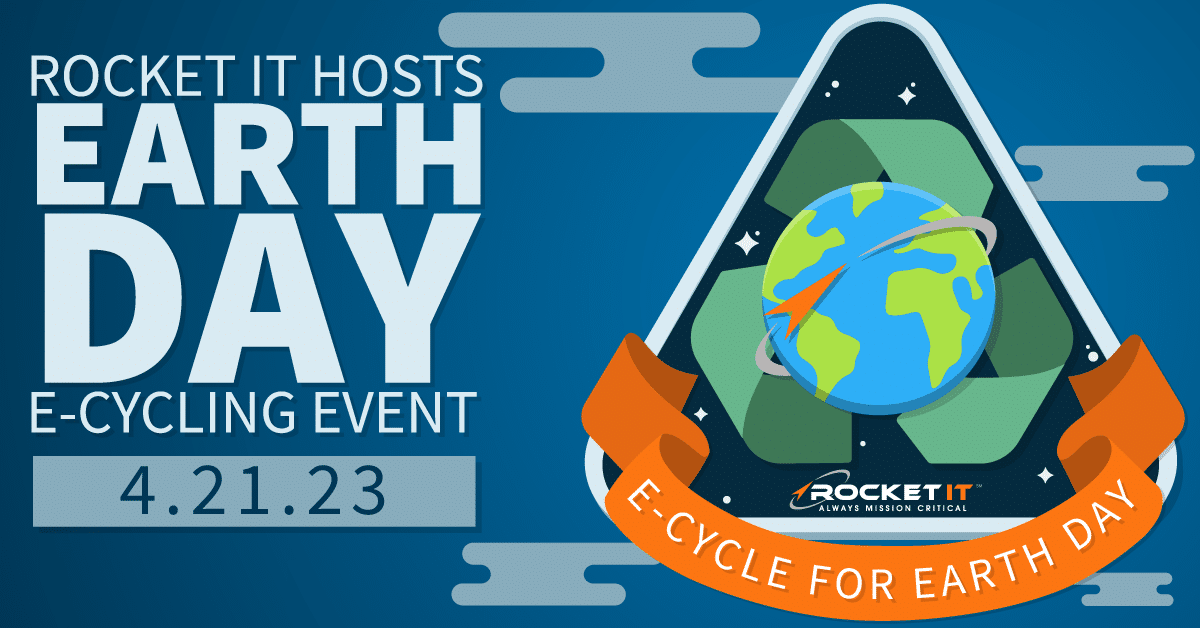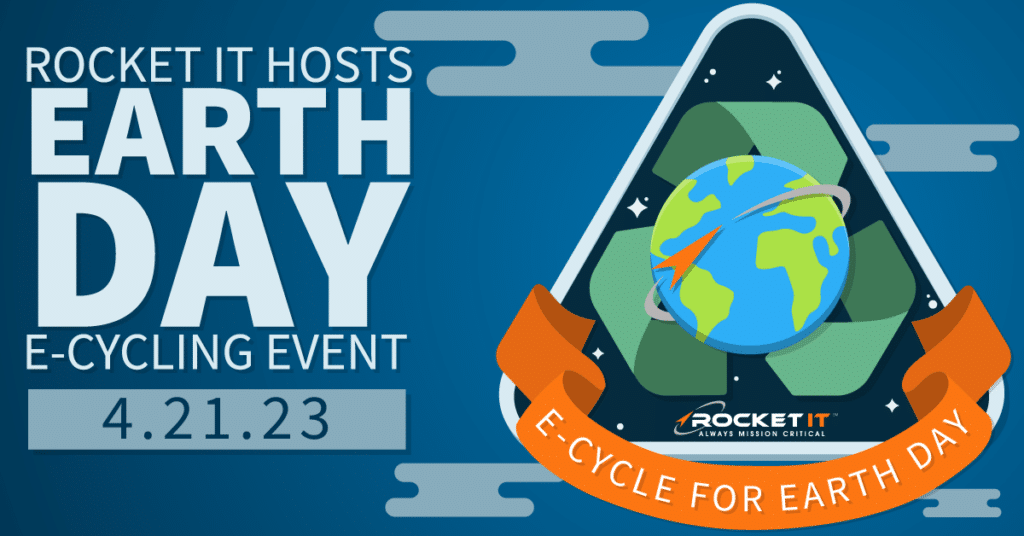 METRO ATLANTA, GA – This Earth Day, the Rocket IT team is rolling up its sleeves to help the metro-Atlanta community reduce, reuse, and recycle outdated technologies.
From 9 AM to 3:30 PM on April 21, Rocket IT will host its annual "E-cycle Earth Day" event, encouraging individuals from the metro Atlanta area to stop by the business's Suwanee headquarters to donate unwanted electronics.
"Whether you're worried about the data stored on the device or contaminating the environment, we know how difficult it can be to get rid of old hardware responsibly," said Rocket IT Chief of Staff, Abbey Johnson. "While we're accepting electronics in any condition, Rocket IT is excited to partner with New Life Technology Group to repurpose lightly used computers for local children in need."
In addition to collecting desktops and laptops, Rocket IT's E-cycle Earth Day event will provide Gwinnett and North Fulton community members with an opportunity to dispose of the following items.
Servers and networking equipment
Phones and tablets
LCD monitors and computer accessories
Wires and cabling
Printers
UPS computer batteries
Cable boxes
Cameras
Audio/video equipment
Gaming systems
Small appliances and power tools
Please keep in mind that televisions of any kind, CRT monitors, refrigerators, large appliances, AC units, thermostats, and household batteries will not be accepted at this event.
Donation boxes will be placed at the front of Rocket IT's location and staff will be on hand to assist with the unloading of items. While Rocket IT's partnership with New Life Technology Group ensures that data is cleared off devices after their acceptance, it is strongly recommended that participants remove sensitive information from computers, laptops, smartphones, and tablets prior to their submission. This event is completely free to the public and donations are tax deductible via New Life Technology Group. For more information on this event, please contact Rocket IT using the information below.
Rocket IT is the IT partner of choice for organizations, providing the strategy, security, and support they need to thrive. By providing a client's leadership team with the strategic foresight necessary to align technology investment with business goals, they can work toward a shared vision, which increases efficiency, decreases risk, and increases revenue. Rocket IT is the recipient of multiple awards, such as Partnership Gwinnett's Innovation Award and a spot on the Inc 5000.
###
MEDIA CONTACT
Chris Swinson | 770.441.2520 ext. 732 | cswinson@rocketit.com
PARTNER CONTACT
Tim Conley | 770.851.0606 | tconley@newlifetechgroup.com