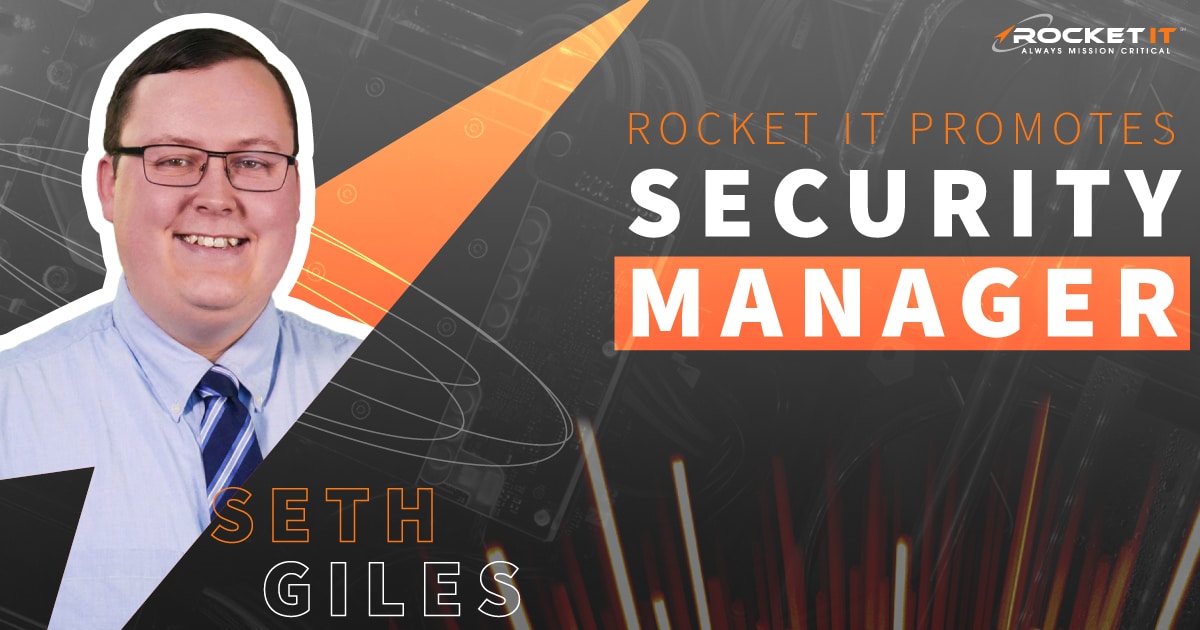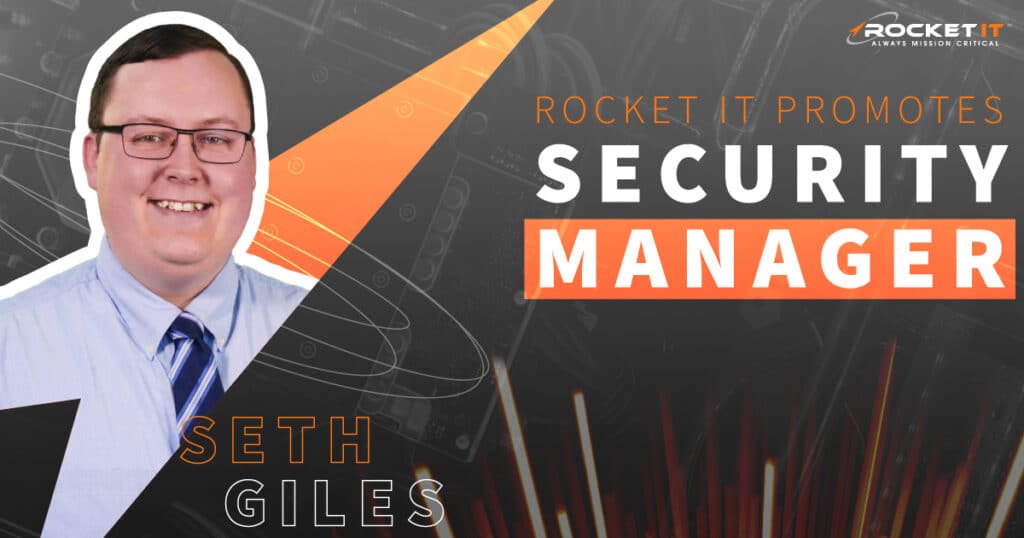 Rocket IT Promotes Seth Giles to Security Manager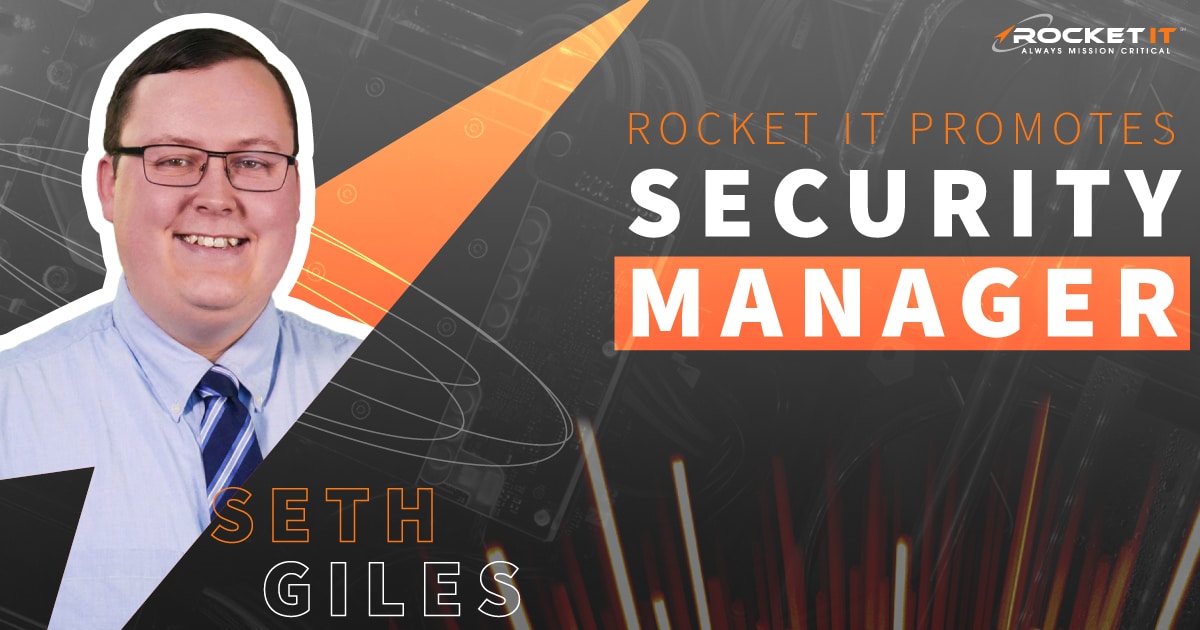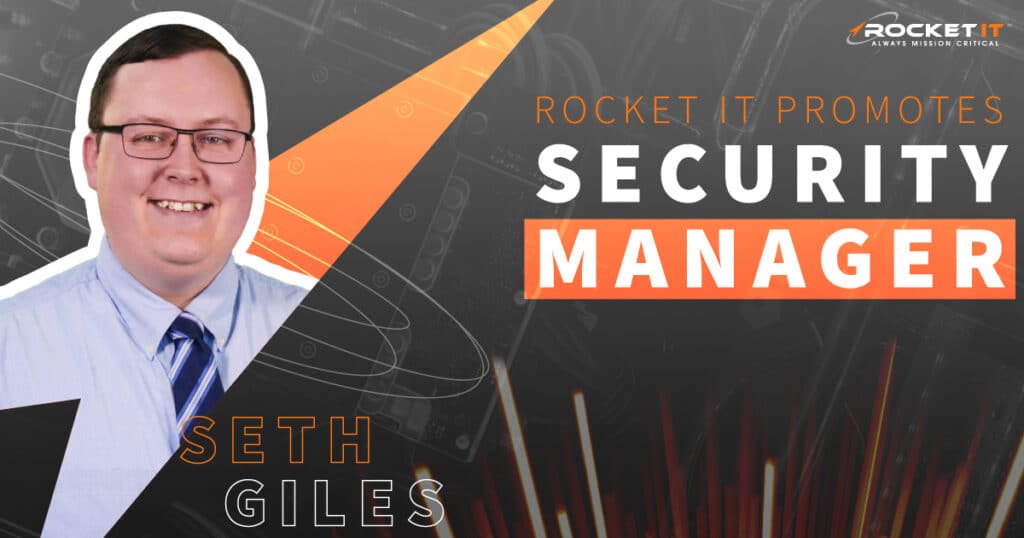 Metro Atlanta, GA – Information technology company, Rocket IT is pleased to announce the promotion of Security Manager, Seth Giles. In his newly attained role, Giles is responsible for proactively deploying and maintaining the cybersecurity measures of customers across the metro Atlanta area.
Prior to his most recent promotion, Giles' launched his career at Rocket IT as a Support Technician in 2020. As a member of the organization's Service Team, Giles' found his passion in helping clients maximize uptime and performance through technology. Naturally, this interest in proactive work led Giles to pursue a role in cybersecurity. One year later, Giles transitioned to Rocket IT's Technical Services Team as a Security Engineer and quickly rose through multiple leadership positions within the department.
"Cybersecurity threats are quick to change, meaning it's important to find leaders who are ready to help customers navigate potential disruptions," said Rocket IT's VP of Services, Eric Henderson. "Having both mentored and worked alongside Seth for some time, I am confident he has the skills to help clients balance security alongside productivity."
Equipped with an MS in Cybersecurity and Information Assurance from Western Governors University, Giles is prepared to lead a team of IT security professionals in identifying cybersecurity trends and designing networks that meet modern security standards.
Rocket IT is the IT partner of choice for forward-thinking organizations, providing the strategy, security, and support they need to thrive. By providing a client's leadership team with the strategic foresight necessary to align technology investment with business goals, they can work toward a shared vision, which increases efficiency, decreases risk, and increases revenue. Rocket IT is the recipient of multiple awards, such as Partnership Gwinnett's Innovation Award and a spot on the Inc 5000.
###
MEDIA CONTACT
Chris Swinson | 770.441.2520 ext. 732 | cswinson@rocketit.com