Rocket IT Named in Georgia Trend's 2015 Best Places to Work
For two years, Rocket IT has been named the best place to work by the Georgia Trend Magazine. This adds to our company's other similar accolades from INC Magazine and the Chamber of Commerce. Click the items below to read our press release for each award's reception.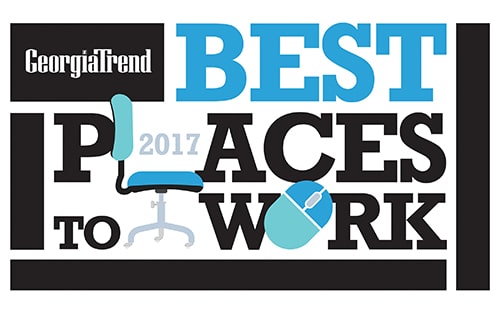 Duluth, GA – Georgia Trend Magazine named Rocket IT as a 2017 Best Place to Work in Georgia this week, one of only 15 organizations headquartered in Georgia to be selected. This accolade recognizes organizations for going above and beyond in creating an environment where employees feel valued and engaged. Among other winners in the Gwinnett community are Edwards Jones, BrandBank, and Mighty 8th Media.
Based on the annual survey, managed by an independent research firm, employees rank organizations higher based on flexibility, recognition, career development, wellness opportunities, charitable work, and more. While special perks like ping-pong tables and bringing your pet to work are certainly icing on the cake, workers are looking for leadership that values and invests in their employees.
"We've faced a lot of changes and challenges that come with rapid growth as a team, and we've had a blast doing it. Rocket IT has always been a best place to work for me," says Eric Henderson, Rocket IT's Virtual Chief Information Officer and longest-term employee. "Developing our people has always been a priority, and I'm proud to be a part of that."
This is the second accolade recognizing Rocket IT as a "Best Place to Work" in 2017. Additionally, the Gwinnett Chamber of Commerce named Rocket IT their Overall Winner for the 2017 IMPACT Regional Business Awards earlier this year.
Rocket IT is the IT partner of choice for Gwinnett County organizations, providing both the strategy and support they need to thrive. By providing a client's leadership team with the strategic foresight necessary for them to align technology investment with business goals, they can work from a shared vision, which increases efficiency, decreases risk, and increases revenue.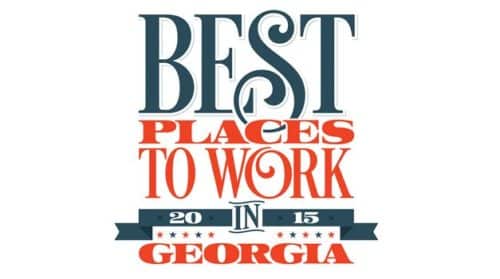 DULUTH, GA – Georgia Trend magazine named Rocket IT as a 2015 Best Pla
ce to Work in Georgia this week, one of only ten companies in Georgia to be selected. This accolade recognizes companies for excellent service to their employees and communities. Employees can nominate their employers for consideration of this award. Rocket IT is among other big names such as ADP, Inc. and Fairview Park Hospital recognized this year.
"Even when things were really hard, Rocket IT was always a 'best place to work' for me. It's a huge honor to be endorsed by our team and by Georgia Trend," said Matt Hyatt, Rocket IT's founder and CEO. "I am blessed beyond belief."
According to Georgia Trend, "Nominations came from across the state and from businesses and nonprofits, large and small. Respondents say they appreciate good benefits, a flexible work environment, respect from employers, and the opportunities to do meaningful work and give back to their communities."
Rocket IT has received numerous other recognitions this year for their commitment to their community and employees. In February of 2015, the U.S. Chamber of Commerce named Rocket IT one of their 100 Blue Ribbon Small Business Award winners from a record number of applicants across the nation. Rocket IT is also a winner of multiple local awards from the Gwinnett Chamber of Commerce, including the 2014 Pinnacle Small Business of the Year Award.
Rocket IT provides IT strategy and support to help businesses thrive for over 20 years. Rocket IT's unique three-pronged approach includes services built around people instead of technology, real strategic foresight – not just break/fix hindsight, and a better way to ensure trust and accountability. They give businesses the capabilities of a full IT department and are proud to maintain a 98% client satisfaction rate.
###
What is Georgia Trend Magazine?
Founded in 1985, Georgia Trend is a monthly, state-oriented magazine focused on business, politics, and economical development.
To learn more about Georgia Trend, visit their website here.