In this episode of the Rocket IT Business Podcast, we're joined by Jeff Spence; an adventurer, entrepreneur and private equity investor who has helped dozens ...
Read More

→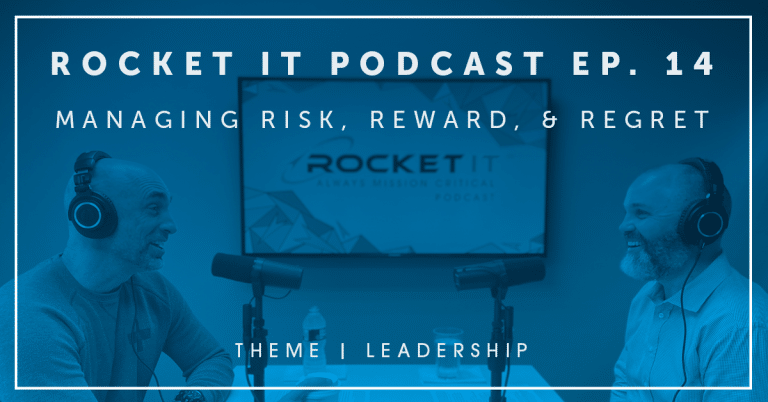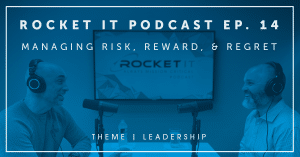 Have what it takes to seize a big opportunity when it comes along? In this episode of the Rocket IT Business Podcast, we're joined by Jeff Spence; an adventurer, entrepreneur and private equity investor who has helped dozens of company teams grow, embrace challenge, and find commercial success.
Read More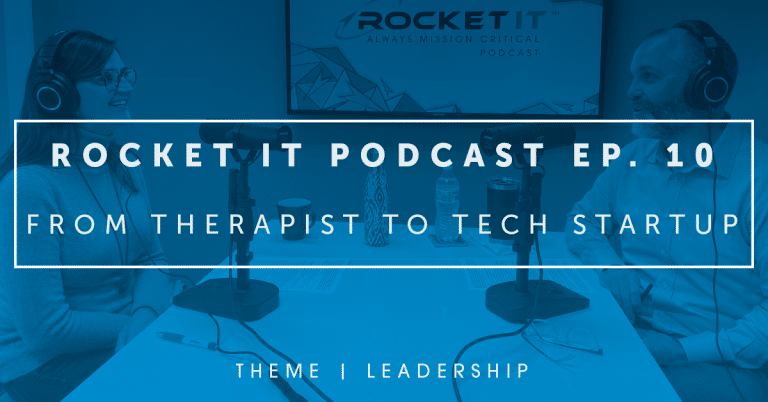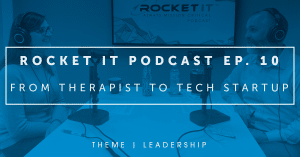 In this episode of the Rocket IT Business Podcast, we have the honor of interviewing Suzanne Masino, occupational therapist turned tech entrepreneur. During her 25-year tenure in the healthcare field, Suzanne has served as a therapist, recruiter, leader, and business owner. With her recent launch of healthcare tech startup, Matchwell, Suzanne is breaking new ground not just in her own life, but possibly in an entire industry.
Read More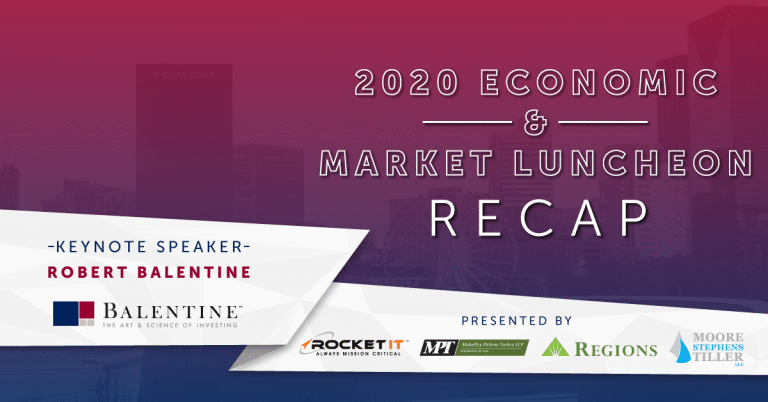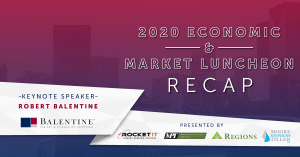 In tandem with Mahaffey Pickens Tucker, Moore Stephens Tiller, and Regions Bank, Rocket IT hosted its first Economic and Market Outlook luncheon of the year on January 28, 2020 at the 1818 Club in Duluth, GA.
With Robert Balentine, Chairman of the Atlanta-based investment group, Balentine, serving as the keynote speaker for this event, guests were enlightened with helpful insight into wealth management for the new decade.
Read More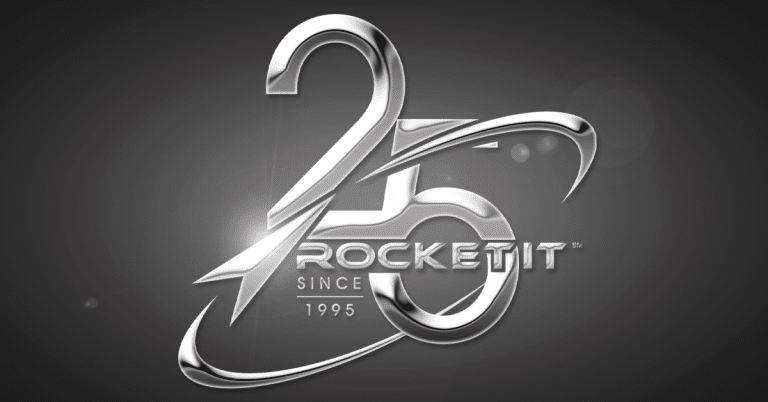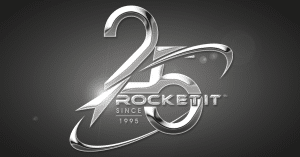 In honor of Rocket IT's 25th anniversary, members of the Metro Atlanta community joined Rocket IT team members at their new Suwanee, GA location to celebrate the business's momentous achievement on January 30, 2020.
Read More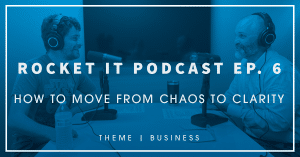 Years after enthusiastically launching your small business, you've hit a wall. Feeling like every day is the same as you frustratingly face the same challenges, you hopelessly drift away from a growing and sustainable business. The more you give, the more your company takes. Is there a future running your small business? In this episode of the Rocket IT Podcast, freelancer, entrepreneur, and marketing guru, Jason Scott Montoya clears the air around this dilemma; giving you some insight into what it takes to ensure your organization thrives.
Read More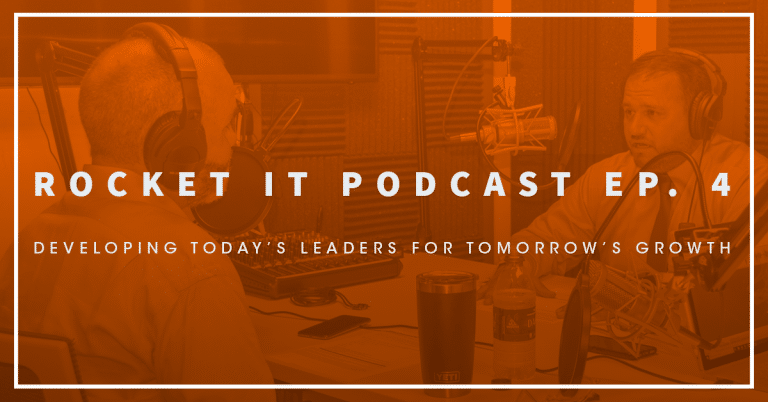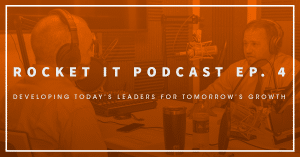 Facilitating community growth requires leaders who are mindful of the present, focused on the future, and eager to surround themselves with a team of high achievers. But when searching for individuals to encircle oneself, how can today's decision makers ensure the next generation of aspiring leaders are not overlooked?
In episode four of the Rocket IT Podcast, the Gwinnett Chamber of Commerce's newly elected President and CEO, Nick Masino, sits down with Rocket IT Founder and CEO, Matt Hyatt, to discuss the benefit peer learning can have on a team's growth.
Read More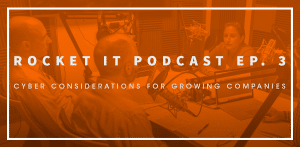 On this episode of the Rocket IT Podcast, Matt and Eric of Rocket IT sit down with Robin Bienfait, Founder and Accelerator of Atlanta Tech Park, and CEO of Emnovate, an executive advisory firm based inside the Park's facilities.
As an executive from AT&T, Blackberry and Samsung, Robin has both led innovation from within corporations, as well as invested herself in innovative technologies outside of these corporate hubs. Now, in an effort to share her expertise, Robin has created an ecosystem that curates innovation, engages entrepreneurs and accelerates business growth.
Read More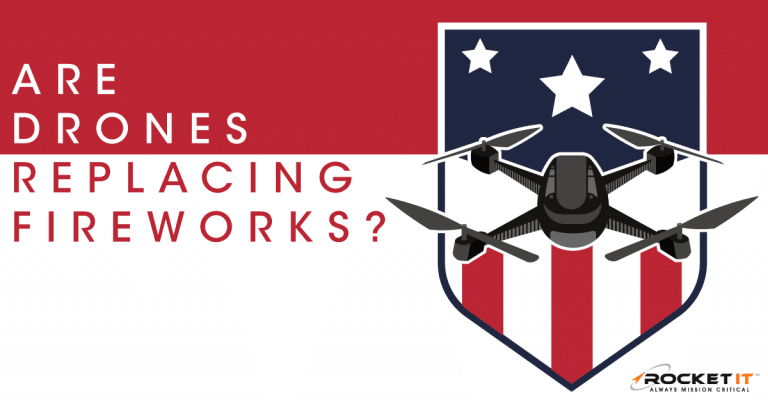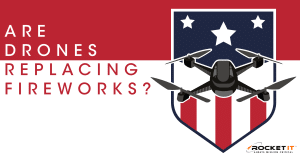 With environmental hazards, increasing costs and state-wide bans now forcing many areas to cease Fourth of July fireworks displays, it's difficult to argue that this age-old tradition isn't in need of a 21st century overhaul.
Although many cities have found laser light shows to be a suitable patriotic alternative, these spectacles leave something to be desired. To once again restore a once-felt sense of awe and wonder across the American nation, synchronized fleets of lighted aerial drones have begun to take the place of conventional pyrotechnics.
Read More


In this episode of the Rocket IT podcast, we sit down with Dan Frey, Founding Partner of a global company dedicated to liberating the leaders of today, whilst simultaneously raising the standard of leadership for tomorrow.
Having spent over 15 years working in Corporate America, Frey quickly learned that leadership teachings are useless without meaningful applications. Using this framework as a platform for innovation, Frey and his colleagues worked together to establish GiANT Worldwide, an organization committed to improving the productivity of companies through the intentional apprenticeship of its leaders.
Read More
Subscribe to our newsletter for more!