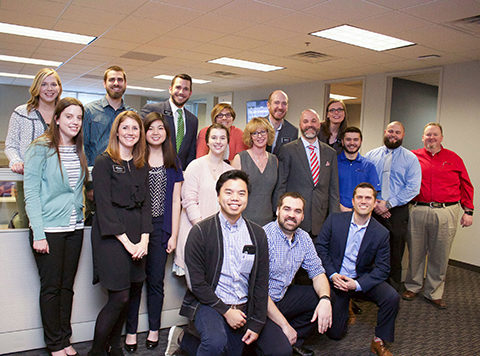 Entrepreneurship, Press Releases
Rocket IT
DULUTH, GA – Inc. magazine ranked Rocket IT NO. 3,571, up from the previous year's spot at NO. 3,686, on its 36th annual Inc. 5000, the most prestigious ranking of the nation's fastest-growing private companies.
"We're very honored to be named once again to the Inc. 5000 list," says Matt Hyatt, Rocket IT Founder and CEO. "Our ultimate purpose at Rocket IT is to help others thrive. We're working hard to change the way people think about IT, and I'm proud of how far we've come."
The list represents a unique look at the most successful companies within the American economy's most dynamic segment— its independent small businesses. Companies such as Microsoft, Dell, LinkedIn, Yelp, and many other well-known names gained their first national exposure as honorees of the Inc. 5000. Complete results of the Inc. 5000, including company profiles and an interactive database that can be sorted by industry, region, and other criteria, can be found at www.inc.com/inc5000.
"This year, the winners have once again placed the bar very high," says Inc. President and Editor-In-Chief Eric Schurenberg. "Companies that made the list, on average, have grown sixfold since 2013. Over a stretch when the economy grew just 6.7 percent, that's a result most businesses could only dream of."
This is the second year Rocket IT has been named to the Inc. 5000 list. Of the tens of thousands of companies that apply to the Inc. 5000 each year, only a fraction have made the list. Only one in three have made the list two times.
###
Read More