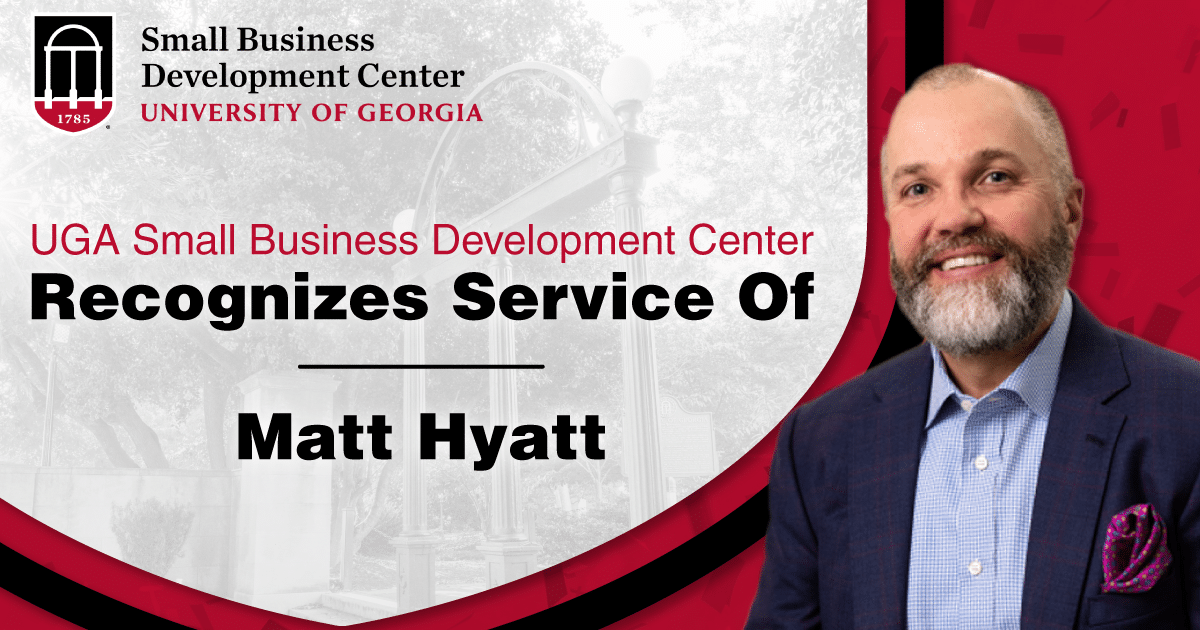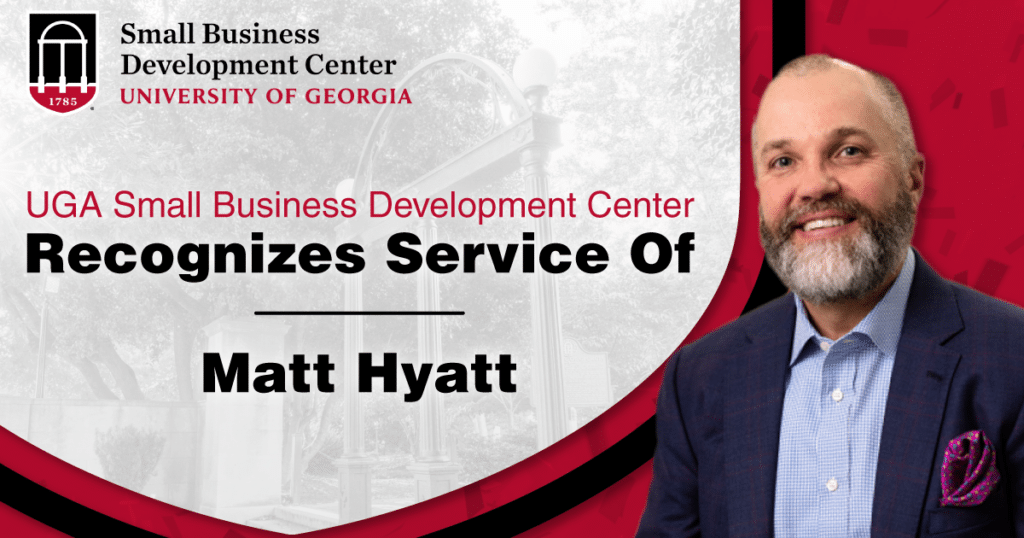 UGA Small Business Development Center Recognizes Matt Hyatt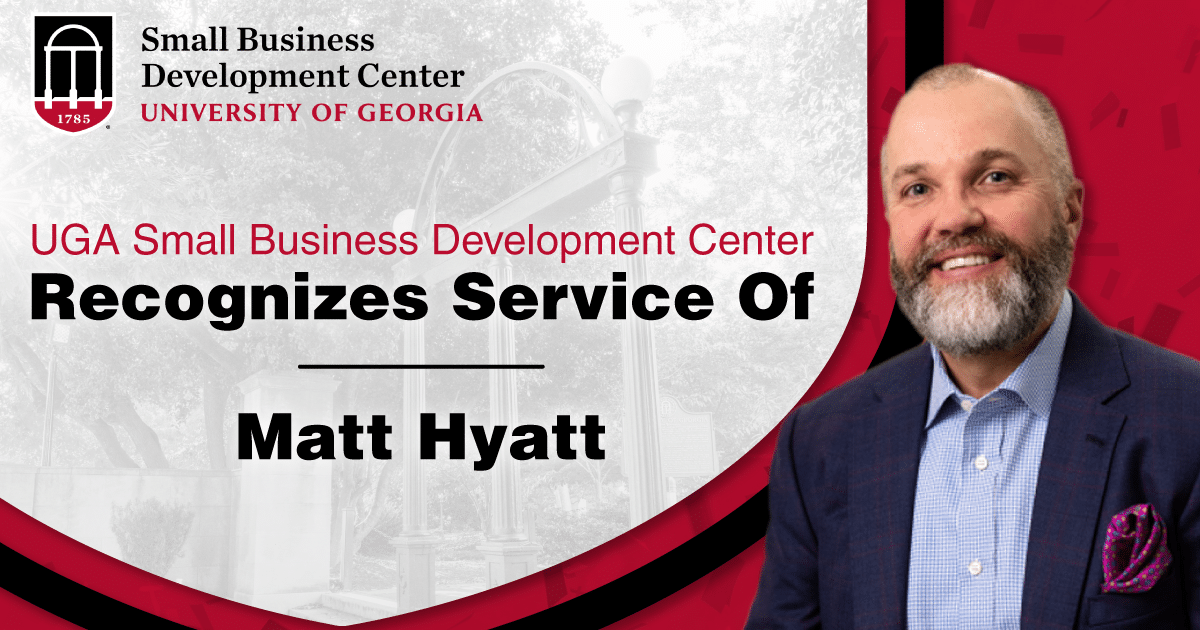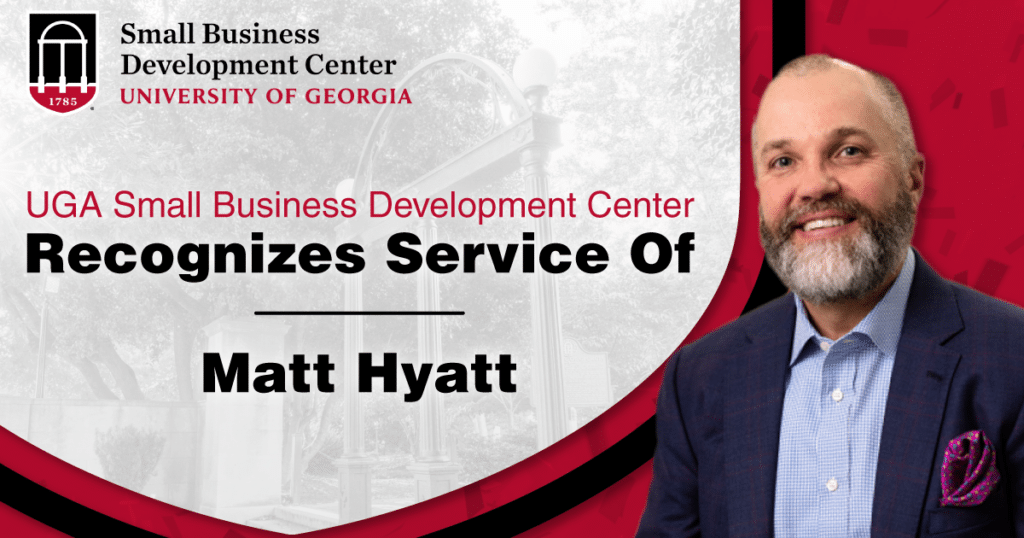 METRO ATLANTA, GA – Aiming to enhance the economic well-being of Georgians, Rocket IT Founder and CEO, Matt Hyatt has been recognized for his contributions to the University of Georgia's Small Business Development Center Advisory Council.
Having served on UGA SBDC's advisory council from 2019 to 2022, Matt offered advice and support to assist in the organization's mission to provide a range of educational services for small business owners and aspiring entrepreneurs.
"[Matt] originally agreed to a two-year term but was held longer due to all the uncertainty that occurred during the peak and aftermath of COVID," said UGA SBDC State Director, Allan Adams. "We weathered that time very well and thank you for your input and advice."
Since 1977, the University of Georgia's Small Business Development Center has worked to create a network of partners. Through its efforts, UGA SBDC has helped construct a statewide ecosystem that fosters the spirit, support, and success of hundreds of thousands of entrepreneurs and innovators.
Through the entrepreneurial insight of Advisory Council members, like Matt, UGA SBDC provides Georgians with training programs to increase sales and employment within their organizations. In turn, UGA SBDC has helped start 1,968 businesses and created 13,123 jobs over the past five years. For more information on UGA SBDC, visit georgiasbdc.org.
Rocket IT is the IT partner of choice for forward-thinking organizations, providing the strategy, security, and support they need to thrive. By providing a client's leadership team with the strategic foresight necessary to align technology investment with business goals, they can work toward a shared vision, which increases efficiency, decreases risk, and increases revenue. Rocket IT is the recipient of multiple awards, such as Partnership Gwinnett's Innovation Award and a spot on the Inc 5000.
###
MEDIA CONTACT
Chris Swinson | 770.441.2520 ext. 732 | cswinson@rocketit.com