February 17th, 2017 by Rocket IT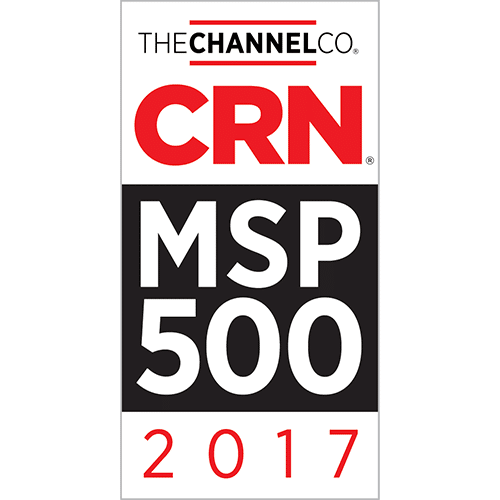 DULUTH, GA – CRN, a brand of The Channel Company, has named Rocket IT to its 2017 Managed Service Provider (MSP) 500 list as a Pioneer 250 company. This annual list recognizes North American technology solution providers with cutting-edge approaches. Their offerings help organizations navigate the complex and ever-changing landscape of IT, improve operational efficiencies, and maximize their return on IT investments.
"We're honored to receive this recognition from The Channel Co.," said Eric Henderson, Rocket IT's Virtual Chief Information Officer. "At Rocket IT, we're focused on finding a better way for our clients and for our team. Having this recognition as a best-in-class provider is deeply meaningful to our organization."
In today's fast-paced business environments, outsourced IT companies play an important role in helping organizations leverage new technologies without straining their budgets or losing focus on their core business. The Pioneer 250 list shines a light on the most forward-thinking and innovative of these key organizations, recognizing companies from across the United States and Canada with business models weighted toward outsourced IT and largely focused on the SMB market.
Rocket IT is the IT partner of choice for Gwinnett County organizations, providing both the strategy and support they need to thrive. Our approach begins with a plan that aligns technology investment with business value. Then, we provide Ideal IT support that focuses on increasing efficiency, decreasing risk, and increasing revenue – which has been recognized with Partnership Gwinnett's Innovation Award, garnered us a place on the Inc 5000, and resulted in a 22-year track record of helping people thrive.
The Pioneer 250 list will be featured in the February 2017 issue of CRN and online at www.CRN.com/msp500.
###