July 2nd, 2015 by Rocket IT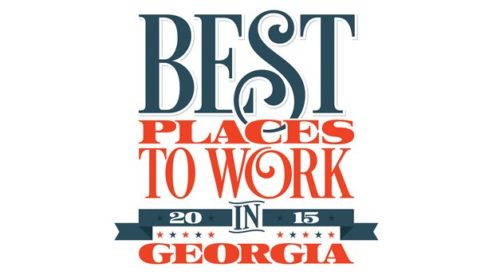 DULUTH, GA – Georgia Trend magazine named Rocket IT as a 2015 Best Place to Work in Georgia this week, one of only ten companies in Georgia to be selected. This accolade recognizes companies for excellent service to their employees and communities. Employees can nominate their employers for consideration of this award. Rocket IT is among other big names such as ADP, Inc. and Fairview Park Hospital recognized this year.
"Even when things were really hard, Rocket IT was always a 'best place to work' for me. It's a huge honor to be endorsed by our team and by Georgia Trend," said Matt Hyatt, Rocket IT's founder and CEO. "I am blessed beyond belief."
According to Georgia Trend, "Nominations came from across the state and from businesses and nonprofits, large and small. Respondents say they appreciate good benefits, a flexible work environment, respect from employers, and the opportunities to do meaningful work and give back to their communities."
Rocket IT has received numerous other recognitions this year for their commitment to their community and employees. In February of 2015, the U.S. Chamber of Commerce named Rocket IT one of their 100 Blue Ribbon Small Business Award winners from a record number of applicants across the nation. Rocket IT is also a winner of multiple local awards from the Gwinnett Chamber of Commerce, including the 2014 Pinnacle Small Business of the Year Award.
Rocket IT provides IT strategy and support to help businesses thrive for over 20 years. Rocket IT's unique three-pronged approach includes services built around people instead of technology, real strategic foresight – not just break/fix hindsight, and a better way to ensure trust and accountability. They give businesses the capabilities of a full IT department, and are proud to maintain a 98% client satisfaction rate.
###