April 28th, 2017 by Rocket IT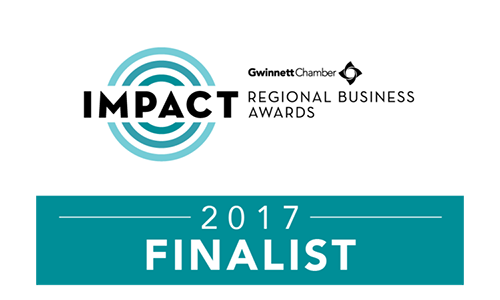 DULUTH, GA – Rocket IT has been recognized as a leading area organization by becoming a finalist for an IMPACT Regional Business Award.
Designed to be reflective and unique to Gwinnett and across metro Atlanta, the program pays tribute to premier organizations in top industries that are driving economic development and job creation, while enhancing our quality of life.
"At Rocket IT, we're striving to change the way people think about outsourced IT and what they expect from their IT partner," says Matt Hyatt, Founder and CEO of Rocket IT. "It's a huge honor to be endorsed by the Gwinnett community."
Rocket IT is a finalist for the 2017 Impact Regional Business Award in Information Technology. Recipients will be selected in other various sectors such as AEC (Architecture, Engineering & Construction), Healthcare, International, and more.
"Bringing together leaders across these important industries is another example of how the Gwinnett Chamber can fulfill its mission to serve as a community forum," said Dr. Dan Kaufman, President & CEO of the Gwinnett Chamber. "We are honored to provide a platform that showcases these excelling organizations, which are what makes the metro region a leader in so many areas."
The awards ceremony will be held 11:30 a.m. to 1:30 p.m. Wednesday, May 10 at the Infinite Energy Forum.
An overall IMPACT Regional Business Awards recipient will be selected from the category winners.
###
MEDIA CONTACT
Jacque McFadden | 770.441.2520 ext. 781 | jmcfadden@rocketit.com
PROGRAM CONTACT
Cally D'Angelo | 678.957.4958 | CDAngelo@GwinnettChamber.org