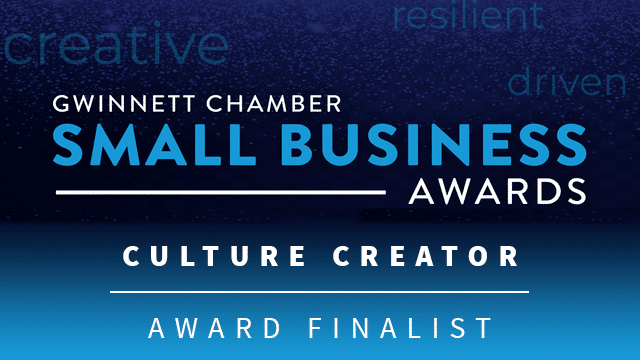 Rocket IT A Finalist for 2020 Small Business Awards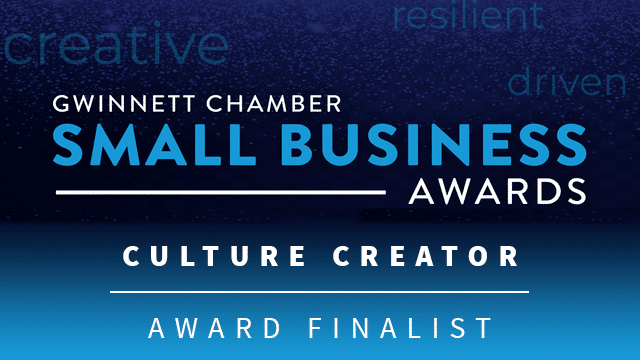 Gwinnett County (METRO ATLANTA) GA – For the second consecutive year, the Gwinnett Chamber of Commerce is recognizing Rocket IT's passion for human connection, innovation, stewardship, and positive work culture through its Small Business Awards. In this ongoing series, the efforts of businesses that dare to start, sustain, and succeed in the community that supports them are celebrated. Recognized as an industry leader, Rocket IT has been deemed a finalist for the Culture Creator award.
"Although 2020 brought some unusual challenges for many businesses, our team has continued to innovate and find new ways to keep Rocket IT's culture strong," said Rocket IT Community Relationship Coordinator, Colleen Frangos. "While some of our most beloved initiatives, such as individual training budgets and leadership development courses, remain strong, we've virtualized our team building activities to maintain the sense of comradery and family that our team holds so dear."
Along with honoring finalists in the Culture Creator category, designations will be given in the following areas.
Community Contributor Award
Emerging Entrepreneur Award
Launch Award
Founder Award
Minority-Owned/Woman-Owned Small Business Award
Pivot Pro Award
Small Business Award
Support System Award
"At the Gwinnett Chamber, we believe small business is big business," said Nick Masino, President & CEO, Gwinnett Chamber and Partnership Gwinnett. "We understand that entrepreneurs are the engines of our economy and we are excited to celebrate their contributions."
The awards ceremony will be held Friday, November 20 from 11 a.m. to 1:30 p.m., at the Infinite Energy Forum. For more information, visit GwinnettChamber.org/Small-Business-Awards.
Rocket IT has become the IT partner of choice for Gwinnett County organizations, providing the strategy, security, and support they need to thrive. By providing a client's leadership team with the strategic foresight necessary to align technology investment with business goals, they can work toward a shared vision, which increases efficiency, decreases risk, and increases revenue. Rocket IT is the recipient of multiple awards, such as Partnership Gwinnett's Innovation Award and a spot on the Inc 5000.
###
MEDIA CONTACT           
Chris Swinson | 770.441.2520 ext. 732 | cswinson@rocketit.com 
GWINNETT CHAMBER PROGRAM CONTACT
Cally D'Angelo | 678.957.4958 | CDAngelo@GwinnettChamber.org