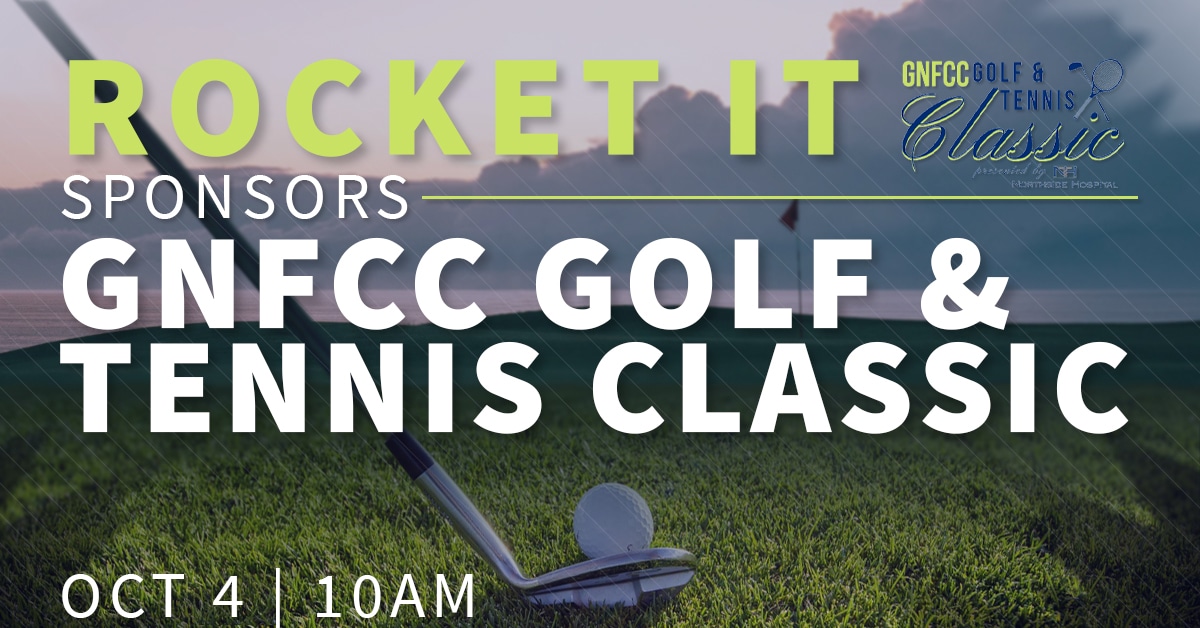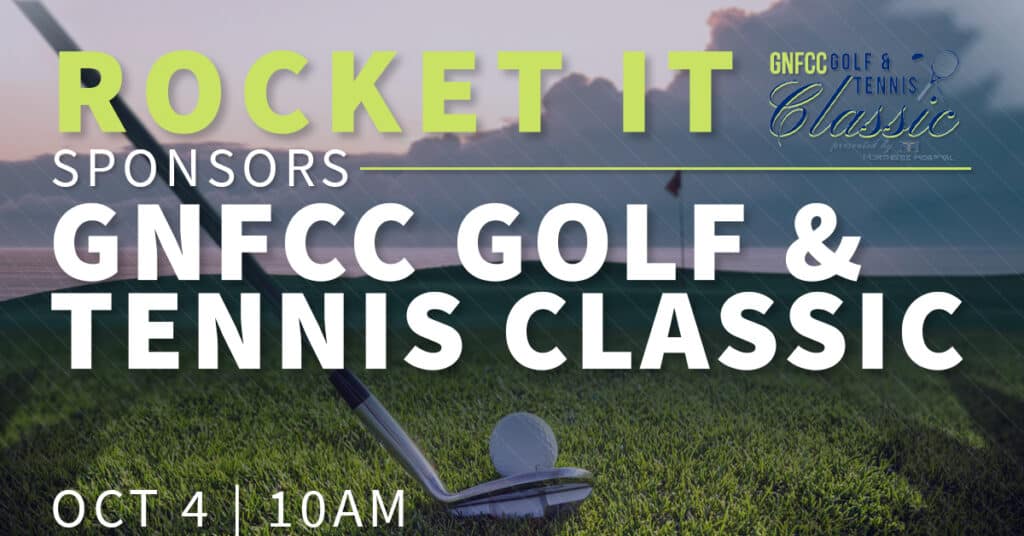 Rocket IT Sponsors GNFCC Golf & Tennis Classic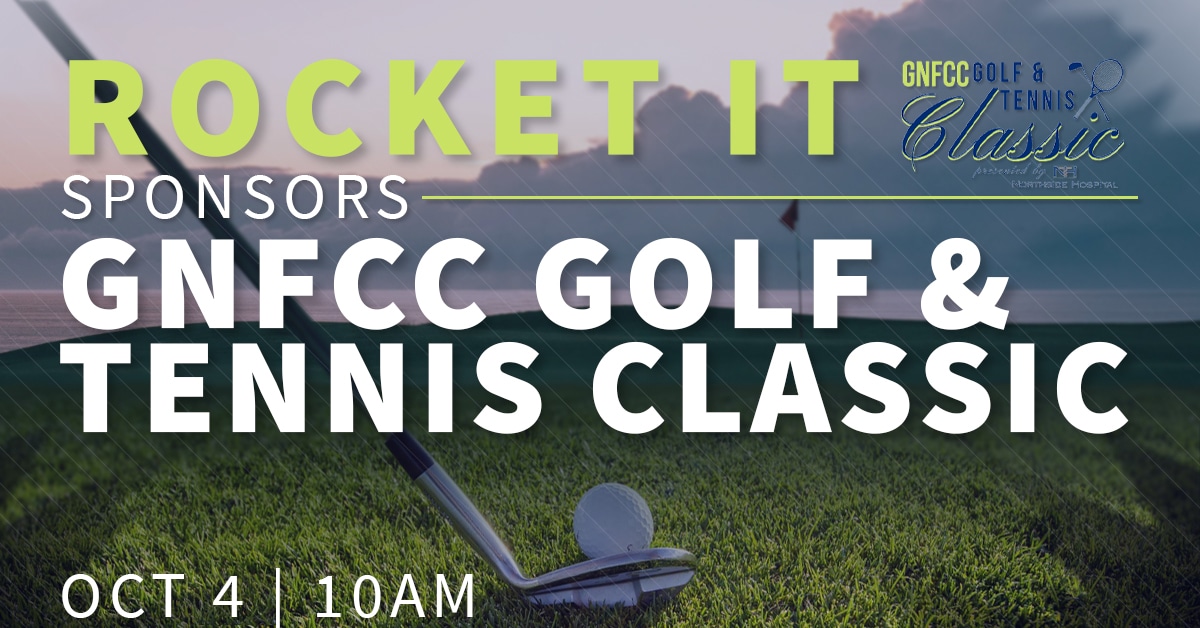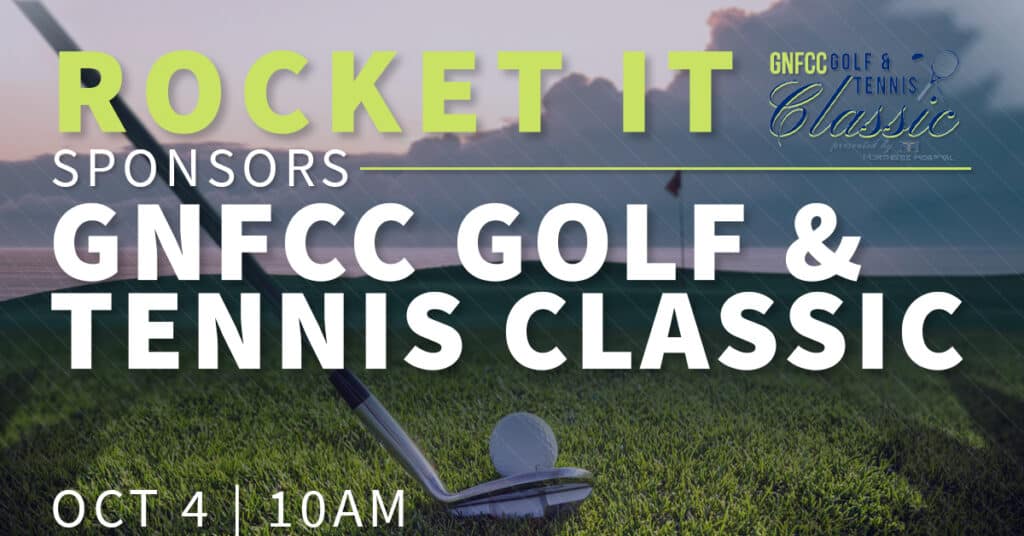 Gwinnett County (METRO ATLANTA) GA – Calling all golfers and tennis pros! It's time to hit the greens and the court as Rocket IT teams up to support the Greater North Fulton Chamber's Golf and Tennis Classic on October 4.
"While Rocket IT set it roots in Gwinnett County over 25 years ago, the company's growth has allowed our team to recently expand into the North Fulton area," said Rocket IT Marketing Professional, Chris Swinson. "GNFCC events play a pivotal part in helping Rocket IT engage with like-minded businesses that are also looking to drive community success."
GNFCC is determined to help local leaders build relationships and foster business partnerships. It's through events, like the Annual Golf and Tennis Classic, that the organization facilitates its mission to be a recognized leader of growth, talent development, and regional prosperity for the diverse group of businesses that call North Fulton home.
This year's GNFCC Golf and Tennis Classic will be hosted at Milton's Manor Golf and Country Club, with an event kickoff time of 10 AM. Golfer's participating in the tournament on October 4 can expect a unique experience, as the 18-hole course was hand designed by PGA champion, Tom Watson.
While registration for this event is still open, spots are limited. For more information regarding the Greater North Fulton Chamber's Golf and Tennis Classic, click here.
Rocket IT is the IT partner of choice for Gwinnett County and North Fulton organizations, providing the strategy, security, and support they need to thrive. By providing a client's leadership team with the strategic foresight necessary to align technology investment with business goals, they can work toward a shared vision, which increases efficiency, decreases risk, and increases revenue. Rocket IT is the recipient of multiple awards, such as Partnership Gwinnett's Innovation Award and a spot on the Inc 5000.
###
MEDIA CONTACT
Chris Swinson | 770.441.2520 x732 | cswinson@rocketit.com
PROGRAM CONTACT
Debbie Ryals | 678.397.0556 | dryals@gnfcc.com