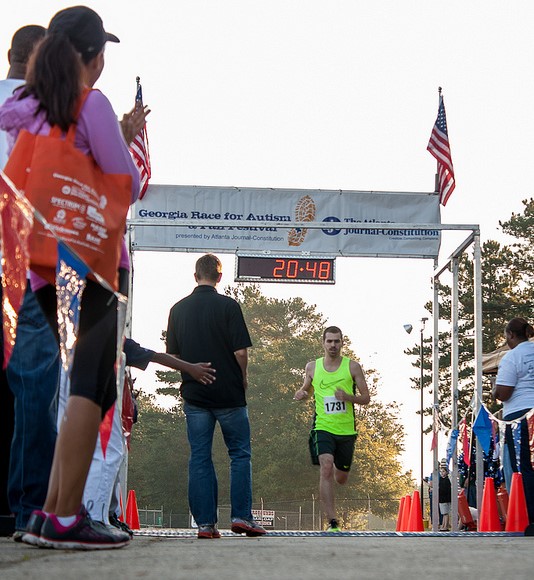 We've all heard the sage wisdom that life is a marathon, not a sprint.  This is true about so many aspects of life.  In business, this can be a perfect analogy.  We have large goals and visions for the future.  We can see it come together in our heads, and it all makes sense.  It's such a simple fix or shift; it can't be that difficult.  It's the perfect plan- foolproof even.  But, for some reason, it just never quite translates the same into reality.  What we think should be a sprint often becomes a marathon.  Even if the plan works, it just seems to take longer than we want.
One of my favorite quotes does a great job of dissecting this phenomenon.  I first saw it hanging above a friend's kitchen sink where it was credited to Anonymous.  I have since seen the quote, or something very similar to it, credited to Bill Gates, Glen Livingston, Chip Lowell and many others.  The quote is this, "We often overestimate what we can accomplish in one year and underestimate what we can accomplish in five."  Regardless of who said it first, the truth of it rings loud and clear
Both our analogy and quote are singing the same song, but each with its own take away.
When it comes to running, training is fundamentally different for sprinters and marathon runners.  People who expect to run a sprint train for a sprint, not a marathon.  In life, at some point, we realize that we are not running a sprint, but a marathon.  When we find out we are running a marathon, we are not prepared.  Even if we finish the marathon, the journey is smothered with pain and struggle.  Sprinting can be part of your marathon strategy, but whatever it is, the strategy must be able to sustain you for the full race, not just part of it.
Once you find you have overestimated what you thought you could accomplish in a year, you can't give up.  Consistency is the magic of years 2, 3, and 4.  Momentum builds and gets stronger as you continue to function in regular rhythms.  If you keep starting over when you don't reach your year goal, you never build up to see year 5.  Flexibility allows for adjustments without jumping ship.  Set heroic long-term goals and let momentum work for you, not against you.
Train for the full run, and adjust as needed, but don't stop.
Photo courtesy of Georgia Race for Autism at http://www.georgiaraceforautism.com/. 
---
About the Author-
Peter Wyngaard is in New Business Development at Rocket IT. He also owns a photo booth company in Richmond, VA, and he typically participates in about 3 mud runs each year.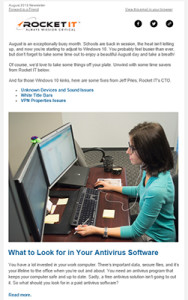 Want technology and leadership content sent directly to your inbox? Subscribe to Rocket IT's monthly newsletter!