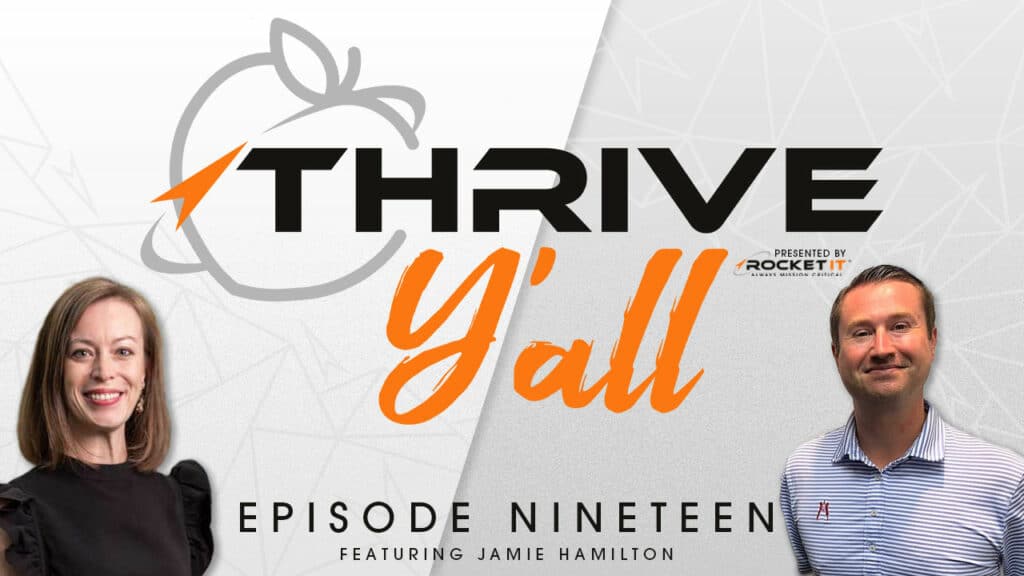 Thrive Y'all | Jamie Hamilton | Educational & Therapeutic Programming | Ep 19
When it comes to education, teaching students the value of patience, tolerance, and compassion can sometimes be overlooked. In this episode of Thrive Y'all, we shine a spotlight on the Special Needs Schools of Gwinnett's, Jamie Hamilton to hear what his team is doing to provide both educational and therapeutic programming in 2021.
In his role as Director of Community and Donor Relations, Jamie Hamilton seeks new ways to ensure SNS remains attainable for those students who need it most. Whether he's facilitating scholarships or seeking active donations, Jamie and his team are working to continue a program that serves as a bridge between developmental and curricular education for students.
Throughout this episode, you'll hear more about:
Conducting market research to fill needs that aren't being addressed
The importance of scaling educational programs to meet demand
How to accommodate a range of students with different needs
Understanding there's no "one size fits all" model to education
Building upon standard practices to help students grow
The importance of taking a one-on-one approach
What it took to overcome educational challenges in 2020
How to facilitate scholarships and donor funding
Resources Mentioned
Special Needs Schools of Gwinnett