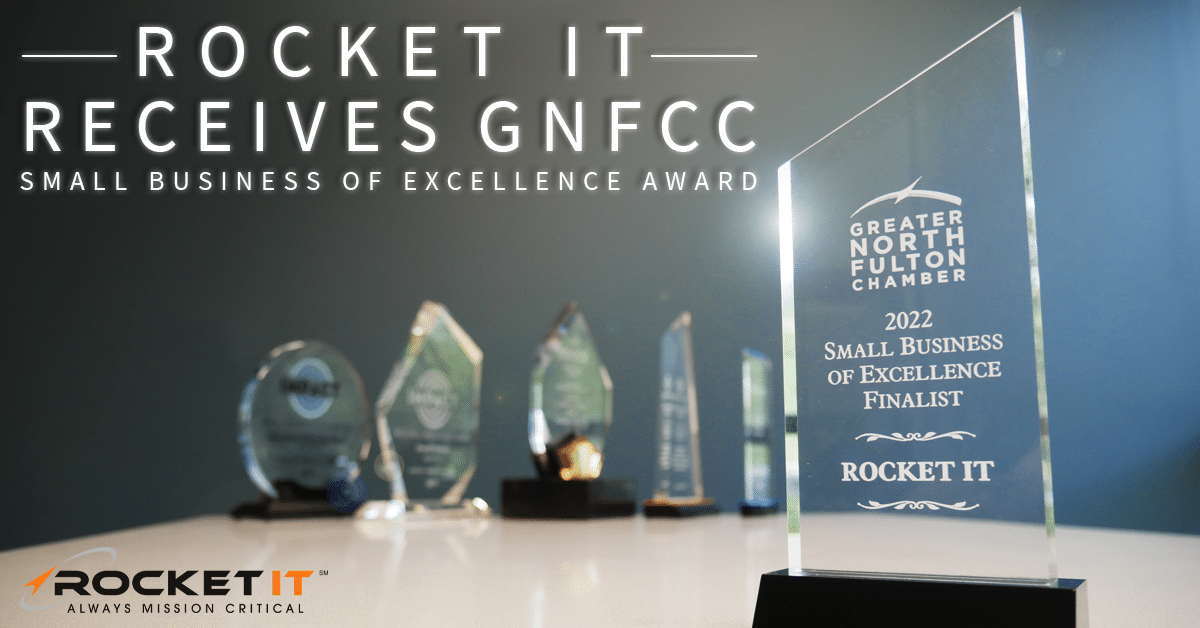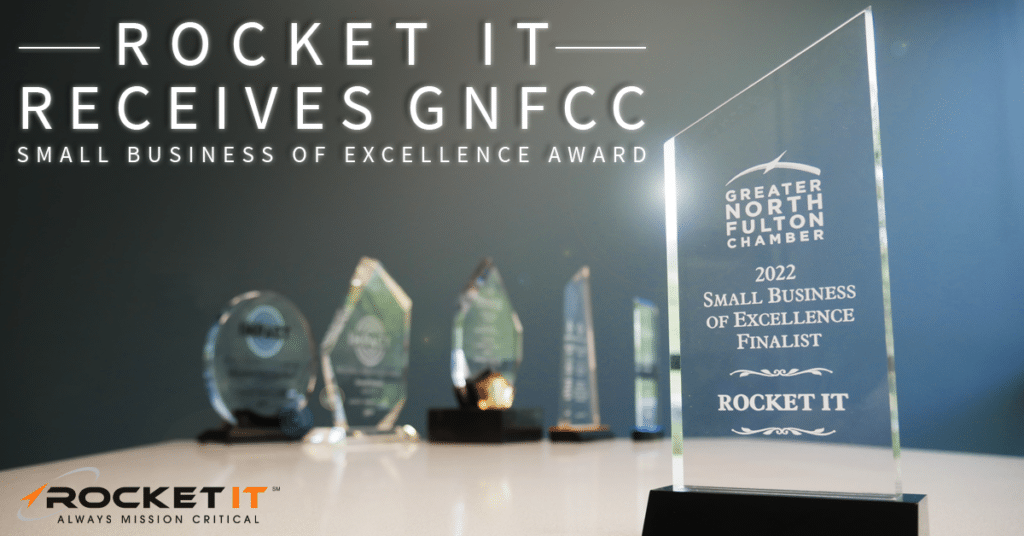 Rocket IT Receives Greater North Fulton Chamber Small Business of Excellence Award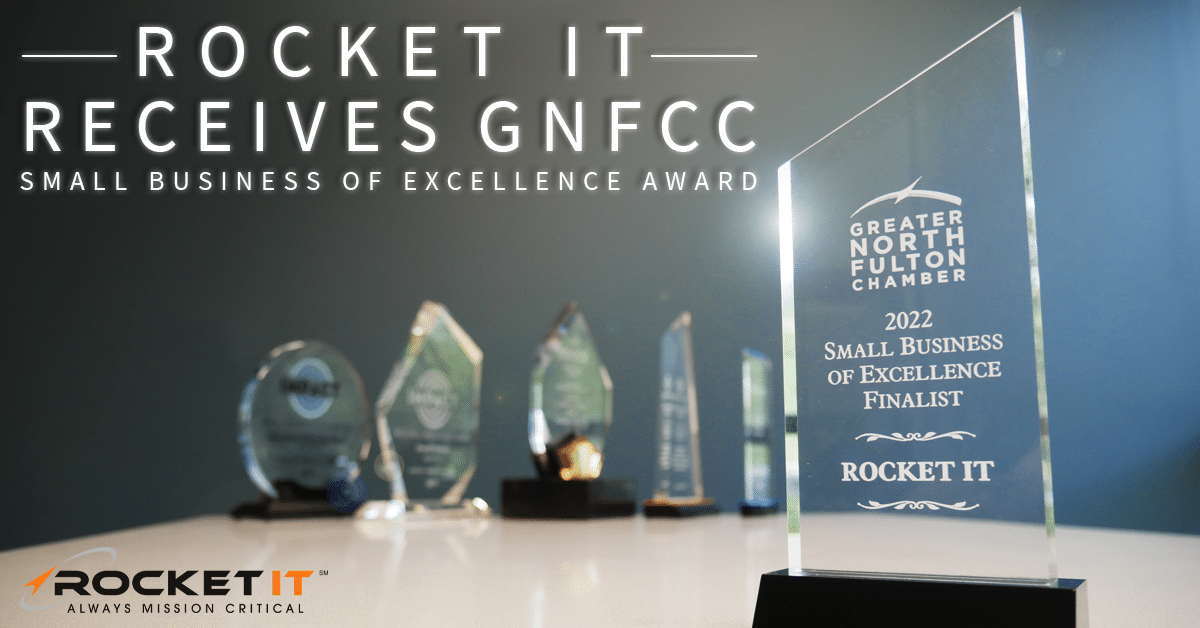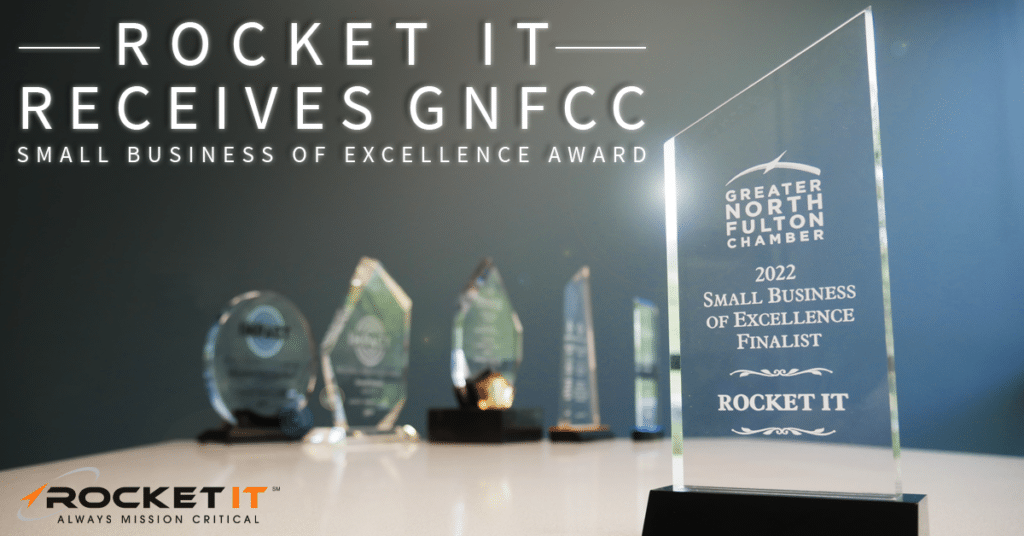 FULTON COUNTY, GA (METRO ATLANTA) – In recognition of its entrepreneurial spirit, dedication, hard work, and sound business practices, Rocket IT recently received a 2022 Small Business of Excellence Award from the Greater North Fulton Chamber of Commerce.
During the Wellstar Small Business Awards luncheon on August 23, GNFCC recognized five organizations that are committed to the community they serve and act as role models to others.
"Recognizing the Small Business of the Year and Small Businesses of Excellence is one of the most important things we do as a chamber," said GNFCC CEO, Kali Boatright.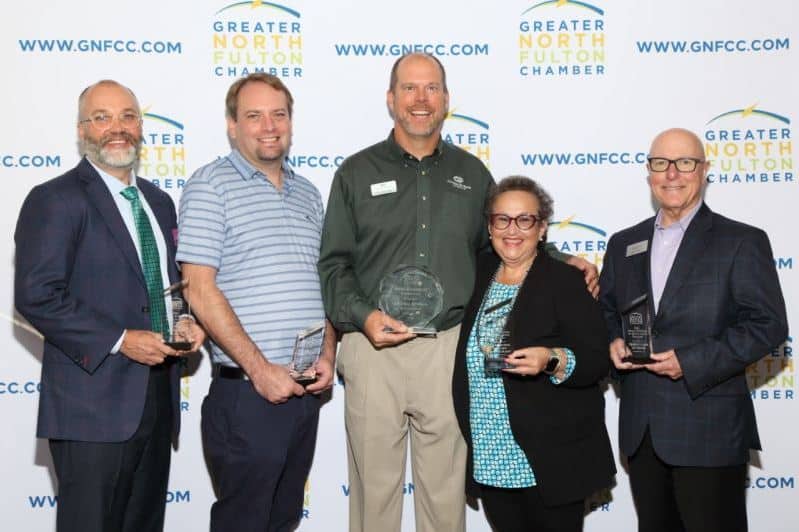 Leading up to the award ceremony, GNFCC's Award Committee received numerous applications from businesses across the county. Once selected, said committee interviewed finalists to vet each organization's culture, business practices, and community impact.
In addition to Rocket IT, recipients for this year's awards include Christian Brothers Automotive, Milton's Cuisine and Cocktails, Casa Nuova Italian Restaurant, and Trinity Life at Home.
Rocket IT is the IT partner of choice for forward-thinking organizations, providing the strategy, security, and support they need to thrive. By providing a client's leadership team with the strategic foresight necessary to align technology investment with business goals, they can work toward a shared vision, which increases efficiency, decreases risk, and increases revenue. Rocket IT is the recipient of multiple awards, such as Partnership Gwinnett's Innovation Award and a spot on the Inc 5000.
###
MEDIA CONTACT
Chris Swinson | 770.441.2520 ext. 732 | cswinson@rocketit.com