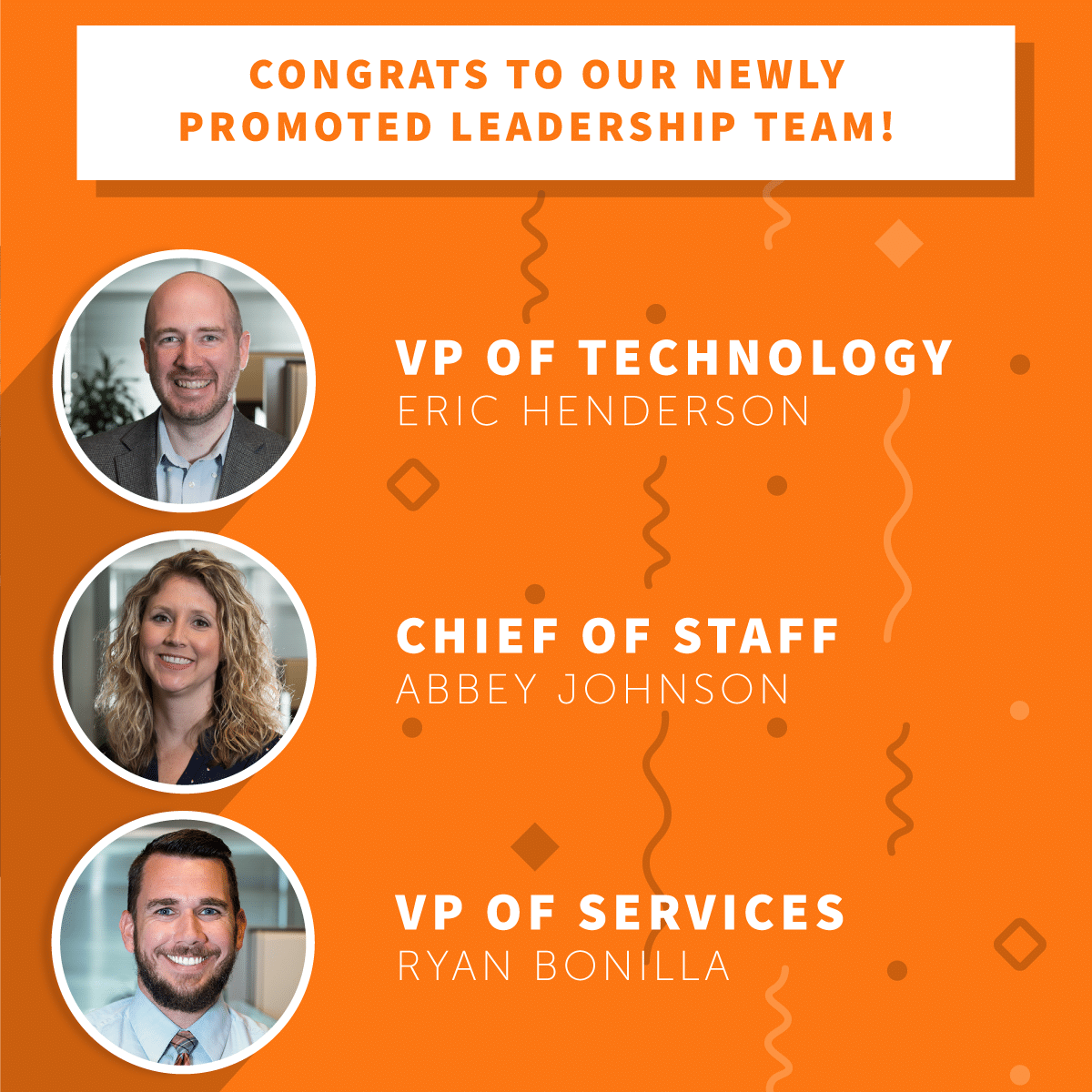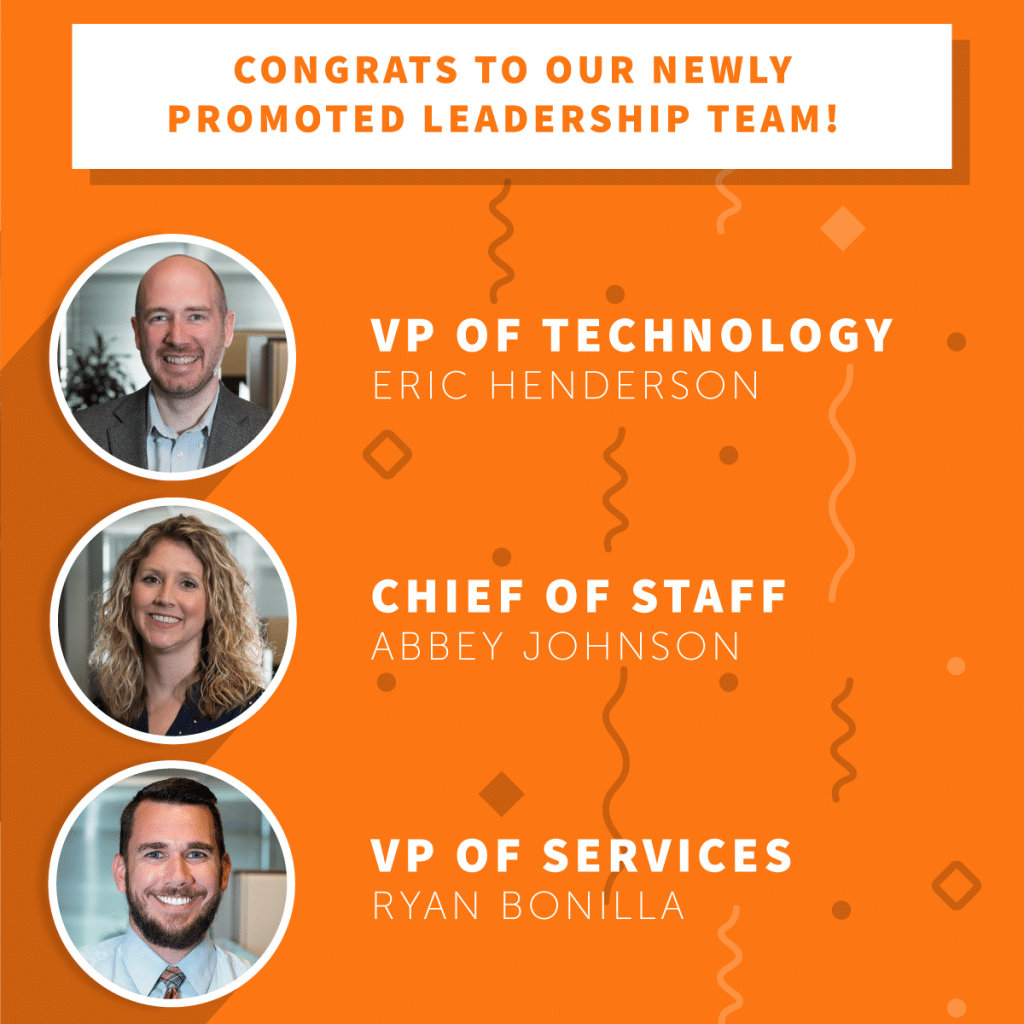 Rocket IT Promotes Leadership Team to Support Organization's Growth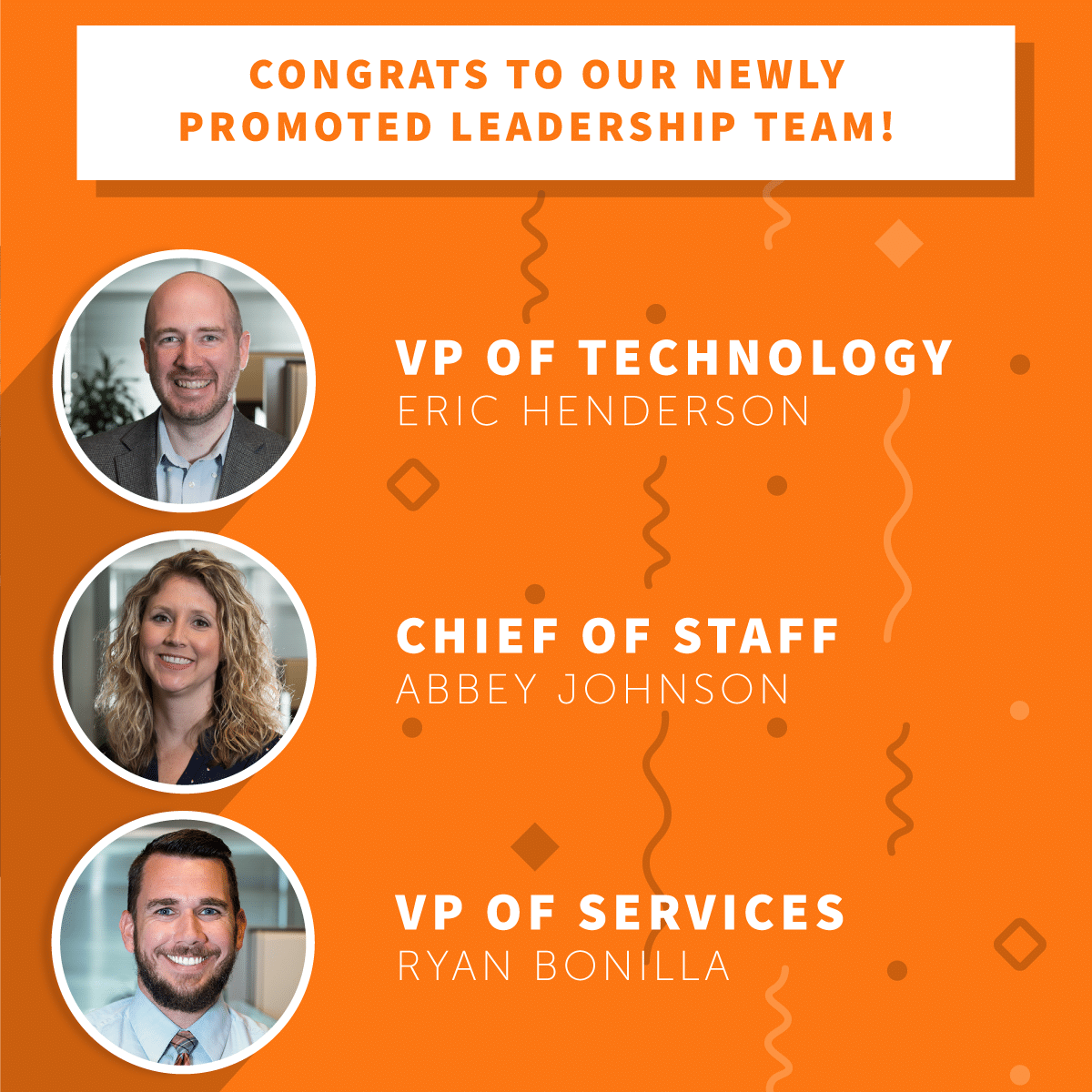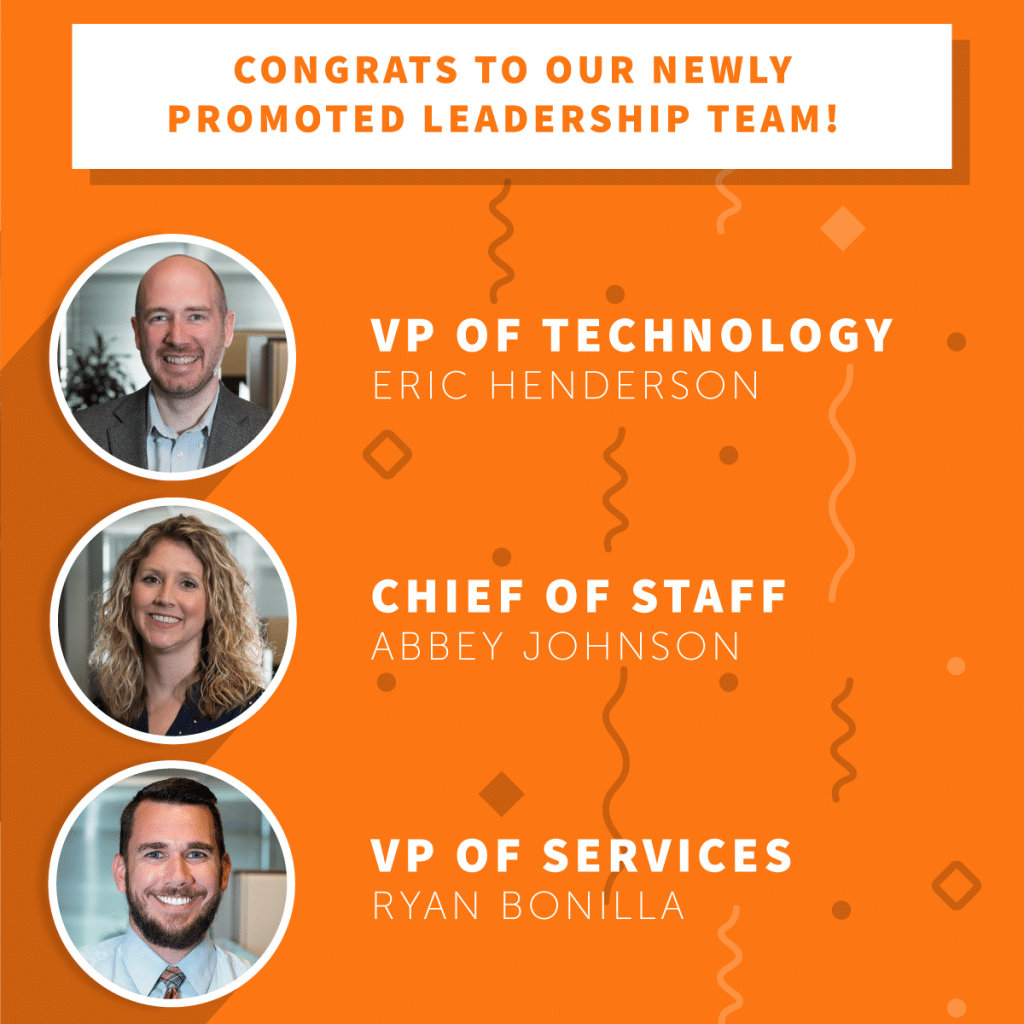 DULUTH, GA – Since the genesis of a Leadership Team at Rocket IT in 2012, the organization has experienced a steady upward trend in client and team growth. Faced with this surge of success, and the challenges that come with it, certain members of Rocket IT's Leadership Team have continued to demonstrate the qualities associated with an executive-level team member.
To reflect the acceptance of their responsibilities, the following Rocket IT Leadership Team members have been promoted:
Abbey Johnson, Chief of Staff

Eric Henderson, Vice President of Technology

Ryan Bonilla, Vice President of Services
Through their new positions, Johnson, Henderson and Bonilla will provide Rocket IT with a heightened level of strategy and support, contributing to the long-term vision of the organization. "Long ago, I learned that in order to be a successful leader, you have to surround yourself with a strong team," said Rocket IT Founder and CEO, Matt Hyatt. "Through their previous roles, Abbey, Eric and Ryan exemplified the characteristics of impactful leaders, and continue to bring unique voices to the decision making process."
While Johnson, Henderson and Bonilla retain membership in Rocket IT's Leadership Team, this shift in operational duties affords the organization the opportunity to better serve the needs of its clients and team.
"My decision to appoint these individuals to executive positions stems from the belief that teamwork is a key motivator of productivity," said Hyatt. "Knowing that Abbey, Eric and Ryan pour into each individual of their respective teams, I'm certain that Rocket IT will continue to embody its purpose, to help people thrive."
Rocket IT is the IT partner of choice for Gwinnett County organizations, providing both the strategy and support they need to thrive. By providing a client's leadership team with the strategic foresight necessary for them to align technology investment with business goals, they can work from a shared vision, which increases efficiency, decreases risk, and increases revenue. Rocket IT is the recipient of multiple awards, such as Partnership Gwinnett's Innovation Award and a spot on the Inc 5000.
For more information, contact Chris Swinson at 770.441.2520 ext. 732.
###