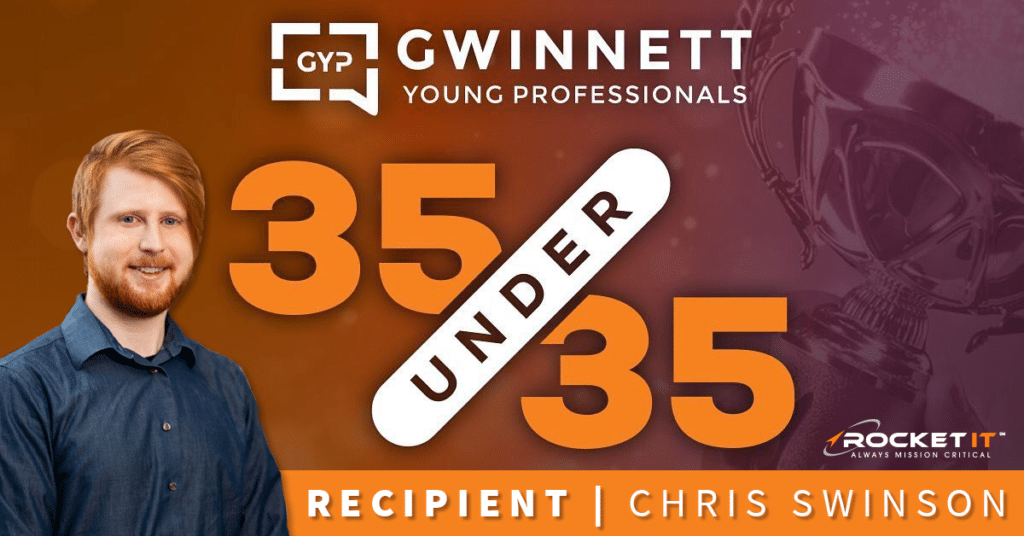 Rocket IT's Chris Swinson Recipient of 35 Under 35 Award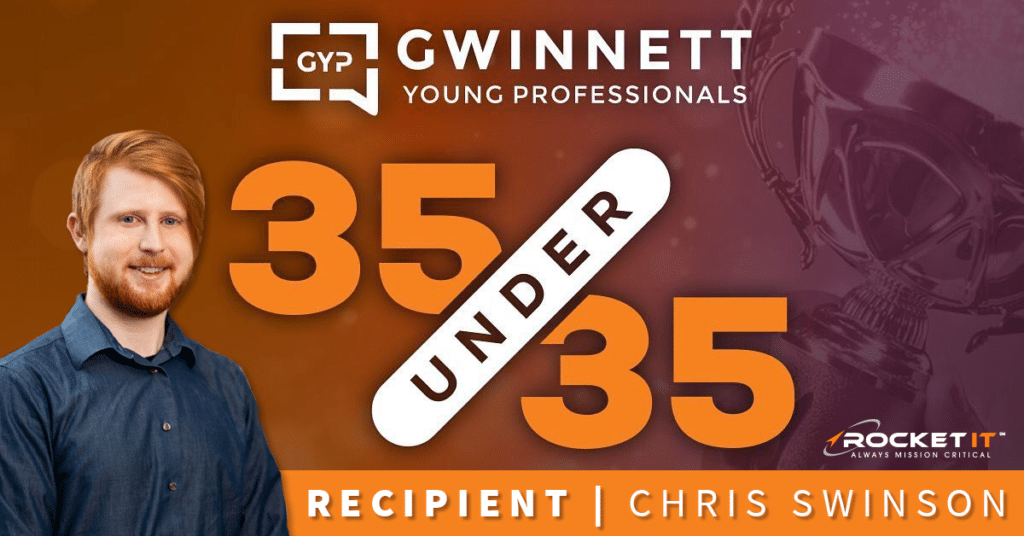 Gwinnett County (METRO ATLANTA) GA – Successful communities are driven by those who dare to disrupt, innovate, and ignite change in their industries. On June 17, Gwinnett Young Professionals celebrated those individuals by highlighting 35 young professionals that are influential in the metro-Atlanta area.
Recognized as a leader in the technology sector, Rocket IT's Marketing Professional, Chris Swinson was recently selected as a recipient of GYP's 35 Under 35 award.
"I am truly humbled my selection for this award and I would like to thank Rocket IT for providing me with the foundation to fully immerse myself in the Gwinnett County community," said Chris Swinson. "From fostering partnerships with non-profit organizations, like the North Gwinnett Co-op and HomeFirst Gwinnett, to tackling GYP's Leadership Institute, I find myself eager to learn, spark key relationships, and seize every opportunity that is presented."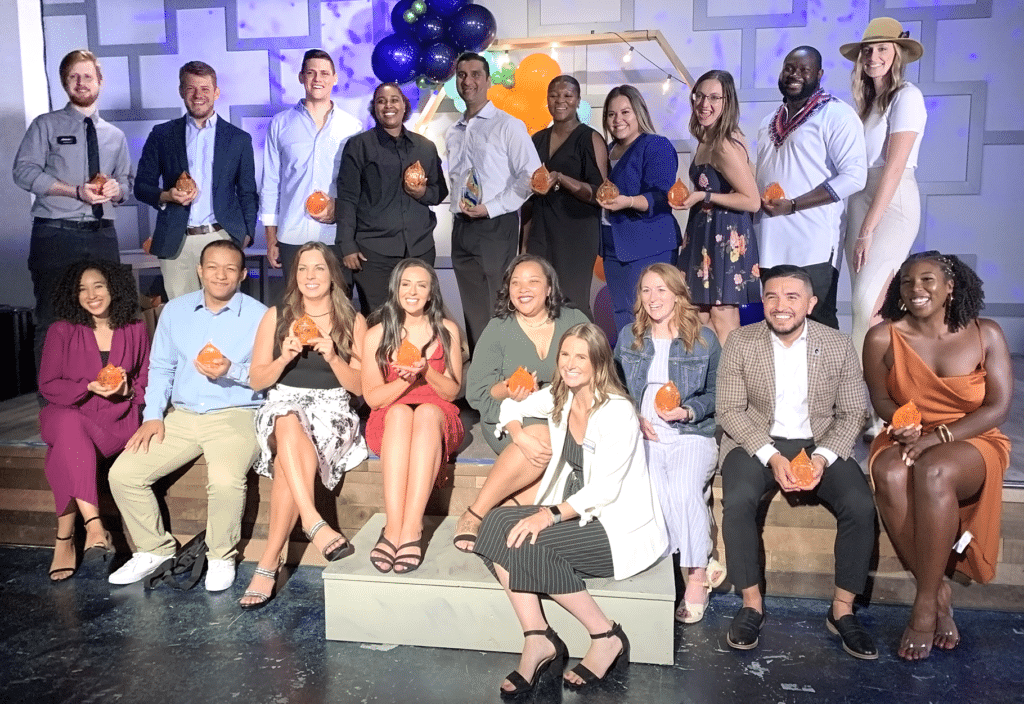 Of the 70 individuals selected as finalists for this event, 35 were selected, with one individual being highlighted as GYP's Young Professional of the Year. An initiative of the Gwinnett Chamber, Gwinnett Young Professionals encourages young businesspeople to develop and enhance their leadership skills, exchange ideas, share common interests, learn more about the area's business community, and engage in the community's future.
"Gwinnett County is so fortunate to have such influential young professionals in our community who are disruptors, innovators and change-makers," said Gwinnett Chamber President & CEO Nick Masino. "We are excited to continue to invest in the leaders of tomorrow, today, with our Gwinnett Young Professionals program." 
GYP's 35 Under 35 event took place at the Grand Ivy Point at 6:30 PM on June 17, 2021. A full list of winners can by viewed by clicking here.
Rocket IT is the IT partner of choice for Gwinnett County organizations, providing the strategy, security, and support they need to thrive. By providing a client's leadership team with the strategic foresight necessary to align technology investment with business goals, they can work toward a shared vision, which increases efficiency, decreases risk, and increases revenue. Rocket IT is the recipient of multiple awards, such as Partnership Gwinnett's Innovation Award and a spot on the Inc 5000.
###
MEDIA CONTACT
Stephanie Hannum | 678.584.2267 | SHannum@gwinnettchamber.org
PROGRAM CONTACT
Chase Meeder | 678.957.4945 | CMeeder@gwinnettchamber.org