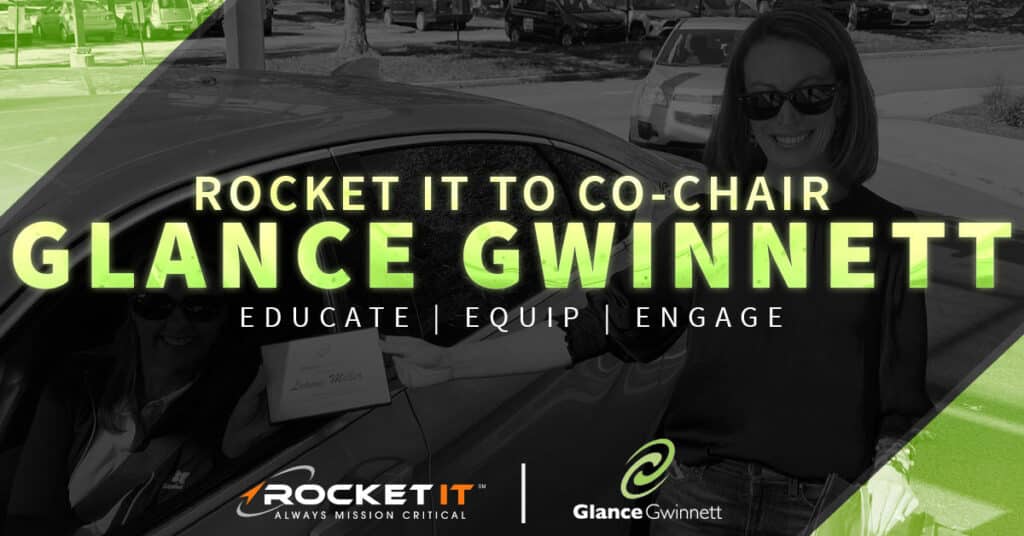 Rocket IT to Co-Chair Glance Gwinnett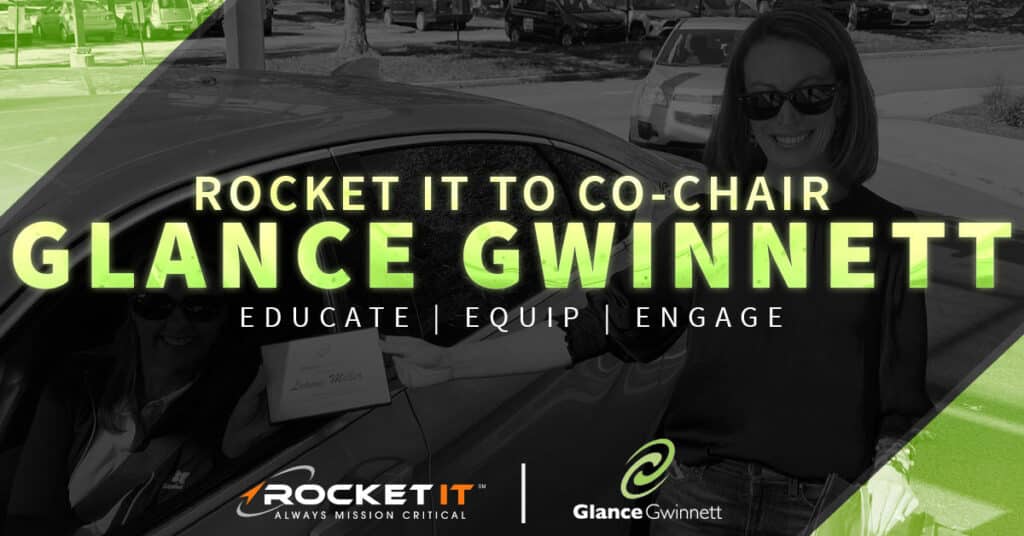 You've lived, worked, and played in Gwinnett County for years, but do you really know what goes on behind the scenes of the place you call home?
Rocket IT is excited to announce that it will co-chair Glance Gwinnett throughout 2021 to offer individuals a program that is filled with opportunities to learn more about Gwinnett, expand their networks, gain exposure, and engage with a diverse group of local leaders.
"I am so excited to serve as a Co-Chair for Glance Gwinnett," said Rocket IT Community Relationship Coordinator, Colleen Frangos. "I see this program as the perfect way for members of our community to connect their passions with their purpose and ultimately lead Gwinnett to a better future."
During this two-and-a-half-day event, attendees will:
Take a deep dive into Gwinnett County's current economic standing and its projected future.
Connect with like-minded leaders
Interact with key players making a difference in Gwinnett County
Understand how their role and organization can make a significant impact in the community they serve
Participate in hands-on exercises to grow their leadership skills
Upon completing Glance Gwinnett, participants will leave with the strategic insight to help their organizations enhance training, recognize top talent, and find innovative ways to enact civic engagement within their teams.
Glance Gwinnett is held in both the spring and the fall, with the next event taking place May 5 through May 7, 2021. Although registration to the program is open to everyone, spots are limited to 24 individuals, in light of social distancing requirements for in-person portions of the course.
Should you or someone you know be interested in attending Glance Gwinnett's upcoming session, the program cost is $600 with partial scholarships available to those individuals that meet specific criteria. For more information on the application process, please visit https://www.leadershipgwinnett.com/programs/glancegwinnett/glance-forms/.
Rocket IT is the IT partner of choice for Gwinnett County organizations, providing the strategy, security, and support they need to thrive. By providing a client's leadership team with the strategic foresight necessary to align technology investment with business goals, they can work toward a shared vision, which increases efficiency, decreases risk, and increases revenue. Rocket IT is the recipient of multiple awards, such as Partnership Gwinnett's Innovation Award and a spot on the Inc 5000.
###
PROGRAM AFFILIATE CONTACT
Colleen Frangos | 770.441.2520 ext. 734 | cfrangos@rocketit.com
MEDIA CONTACT
Chris Swinson | 770.441.2520 ext. 732 | cswinson@rocketit.com