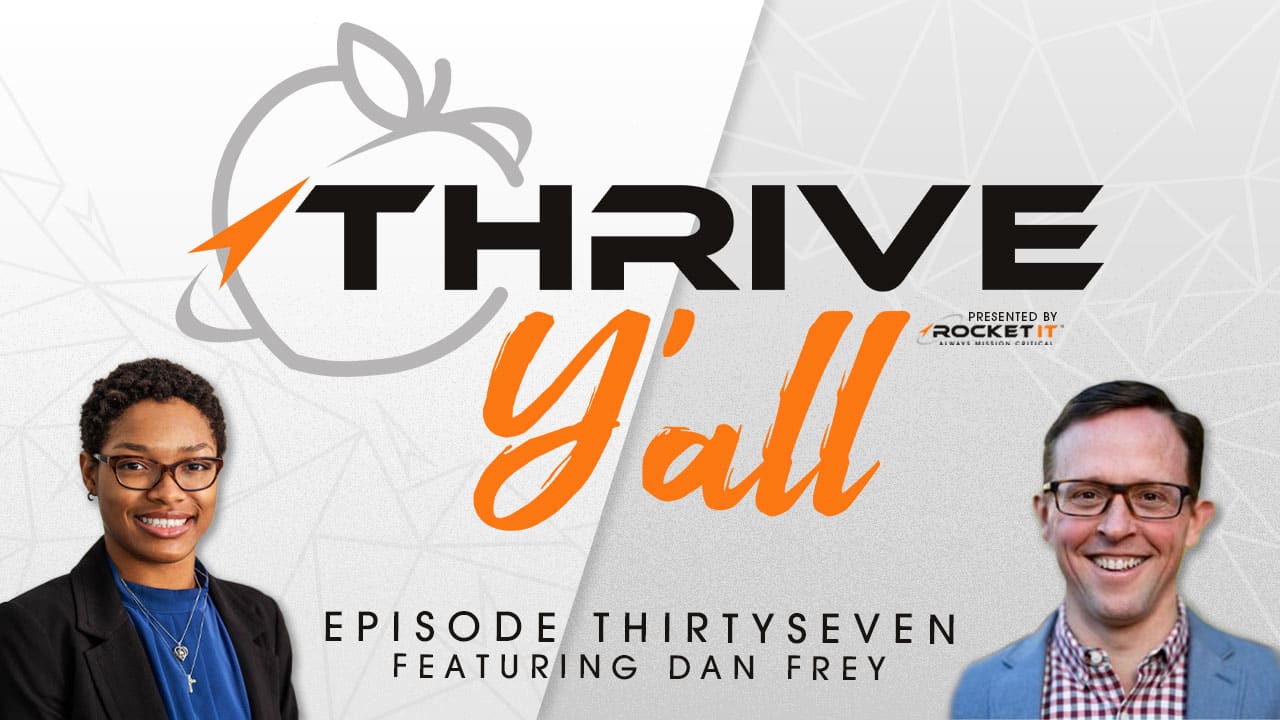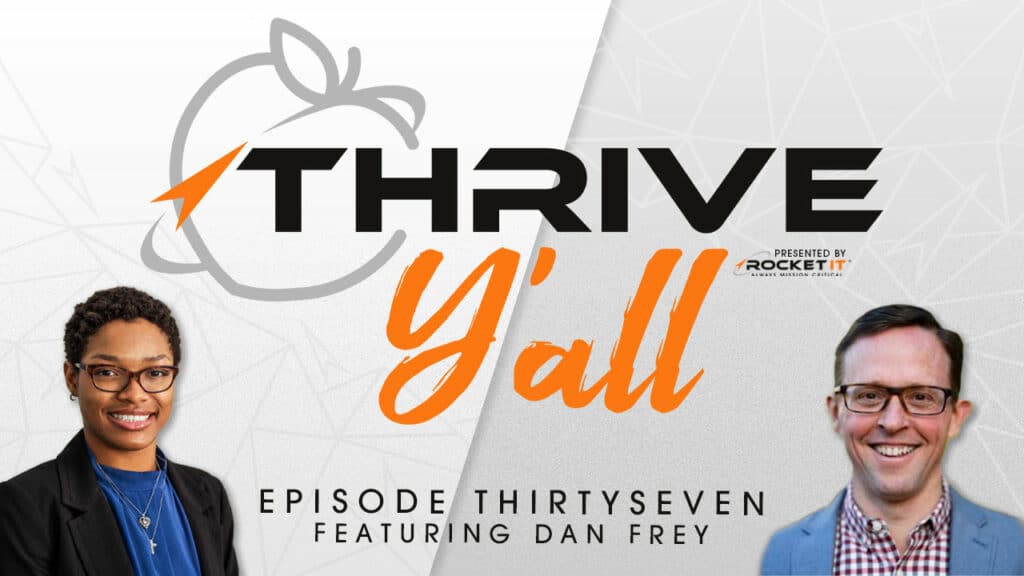 Thrive Y'all | Dan Frey | Aligning Leaders | Ep 37
You might be good at your profession, but does it truly spark joy in your life? In this episode of Thrive Y'all, Rocket IT shines the spotlight on GiANT Worldwide Partner, Dan Frey, to hear about the importance of aligning leaders with their purpose to build impactful leaders.
Dan shares the benefits of organizations utilizing tools such as the 5 Voices and skipping personality assessments to find quality candidates and grow effective communicators.
In this episode, you'll hear more about:
How to build a skillset to coach today's leaders
The importance of having a mentor to help align you and your strengths
Building the motivation to launch a business
The path to growing effective communicators
How changes in workplace culture can influence an employee's performance
The 5 Voices: Nurturer, Guardian, Creative, Pioneer, and Connector
Finding your dominant voice
Why personality assessments like Myers-Briggs aren't ideal tools for hiring
Resources Mentioned:
Contact Information:
dan@giantsoutheast.com