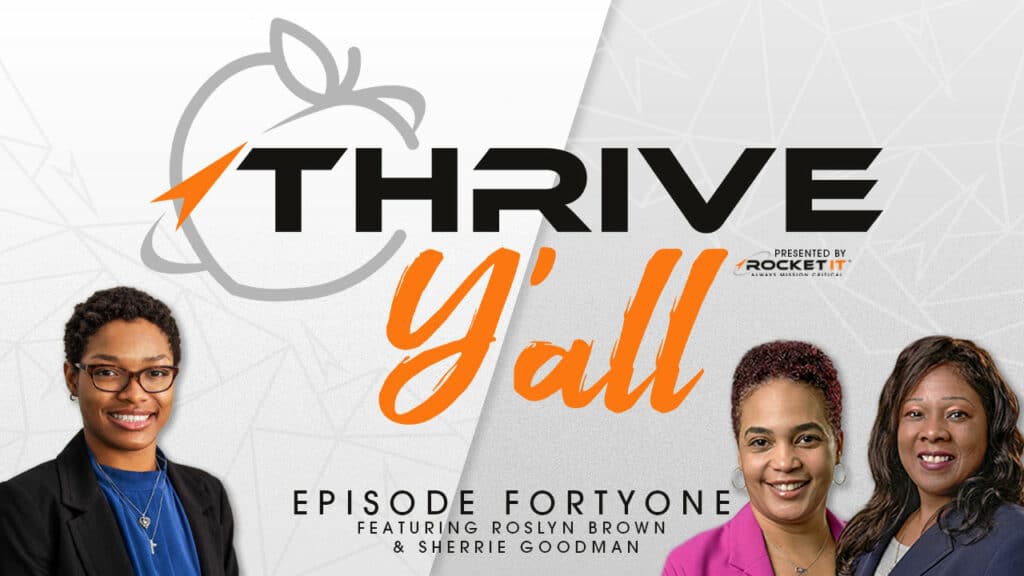 Thrive Y'all | Roslyn Brown & Sherrie Goodman | Career Connections | Ep 41
In a community as tight-knit as Gwinnett County, institutions such as Georgia Gwinnett College (GGC) help provide local businesses with an eager workforce. In this episode of Thrive Y'all, Rocket IT shines the spotlight on the Career Development and Advising Center's Director, Roslyn Brown, and Assistant Director, Sherrie Goodman, to hear how the office created innovative and virtualized services.
Throughout the conversation, Roslyn and Sherrie explain the scope of Career Center services available to GGC students and share how employers are recruiting students through resources, such as Handshake.
In this episode, you'll hear more about:
Services provided by Georgia Gwinnett College's Career Development and Advising Center
Resources, such as the Career Assessment, to help students discover how they fit into a work environment
The GGC Career Center's focus on coaching, counseling, and securing employment opportunities for students
Aligning institutional and divisional goals
The power of Handshake and LinkedIn in job seeking
GGC student workshops and career fairs
Why the Georgia Gwinnett College's Career Development and Advising Center continues to offer virtual services
GGC Career Center's projections for the upcoming fall semester
The state of the current job market and how students can navigate it
The effects of employers recruiting and onboarding virtually
Resources Mentioned:
Georgia Gwinnett College Career Development and Advising Center