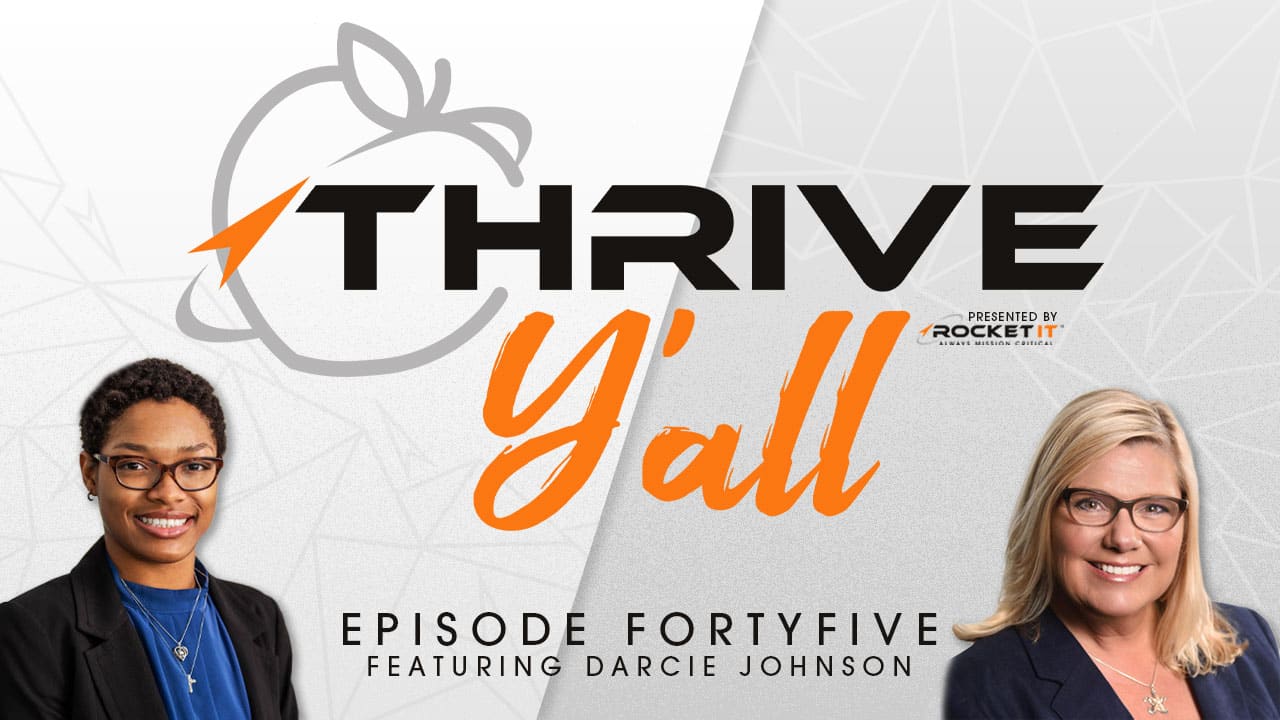 Thrive Y'all | Darcie Johnson | Philanthropic Foundations | Ep 45
Through their philanthropic efforts, community leaders strive to improve upon the environments in which we live, work, and play. In this episode of Thrive Y'all, Rocket IT speaks with current Chair and founding member of the Gwinnett Giving Girls, Darcie Johnson, about the importance of giving back.
Throughout the discussion, Darcie shares how the organization has given away $28,500 in grants and even gives us a sneak peek into a new program for students attending Gwinnett Technical College this upcoming semester.
In this episode, you'll hear more about:
How the Gwinnett Giving Girls began
How to get connected to volunteer with non-profit organizations
The $28,500 in annual grants the Gwinnett Giving Girls has given away since 2017
The steps non-profit organizations take to qualify for grants
How students and younger generations can get involved within their community
Gwinnett Technical College's upcoming entrepreneurship-focused "Shark Tank" resource for students
Resources Mentioned:
Community Foundation for Northeast Georgia
Gwinnett Technical College, Launch Pointe
Georgia Occupational Award of Leadership (GOAL)
Contact Information:
Darcie Johnson | darciejohnson@gwinnetttech.edu