November 25th, 2016 by Rocket IT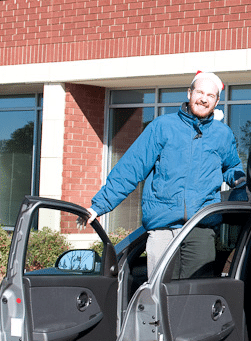 'Tis the season for family road trips! Whether you're packing everyone into the car to visit family for the holidays or setting off for different climes, long road trips make for great memories… And for some tense moments. To stave off the arguments of who's breathing whose air, here's a list of technology to improve any road trip.
If your car doesn't already come with Bluetooth, this is a great gadget to have. It plugs into your car through the AUX port and allows you to have a clear conversation using your stereo system. I personally have the one linked to above. I tried out several different ones before finding this one, and I haven't wanted turned back since. The Plus version comes with a car adapter with two extra USB ports in. You can use the dial interface on the device to move through audio, pause what's playing, and answer phone calls quickly.
A lot of the cheaper options use AM/FM, but their connection tends to be full of static, so I highly recommend on that goes through your car's AUX.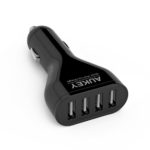 No more arguing over who gets to charge what when! If you need your phone at full battery while it navigates you across the country, but Sally needs to charge her Nintendo 3DS so she isn't stuck watching The Wiggles with her little brother, Danny, you'll have plenty of room for everyone's devices. Just remember to bring all the charging cords!
For those not driving, these can be a godsend. They might be the only thing standing between your sanity and having to listen to the same 3 Christmas songs a hundred times.
Drivers, remember, you need to have full hearing as you drive! That's a great excuse to take over the main sound system in the vehicle, since everyone else can block it out with headphones.
These can be noise-cancelling as well, of course, but they come without the tangle. Save wrestling those knots for the twinkly lights you'll be putting up later.

For those devices you can't charge with a USB cord, you might want to bring a car power inverter. This plugs into your car's power port and allows you to basically have a wall outlet along on the ride. Great for using your laptop in the car or recharging portable DVD players.
Keep the 5 paperbacks you've been meaning to read for the past decade or so at home. Bring the digital copies with you on one device instead! Don't want to buy a bunch of e-books for one trip? You can borrow e-books through your local library using the Overdrive app. You can search specifically for Kindle versions that are available and send them directly to your chosen device.
The best part? You don't have to remember to drop them back by the library after the trip. So no late fees!
If you're a family that tries to limit screen time with your kids, then audiobooks are a great alternative. You can listen as a family (I personally recommend such classics as The Phantom Tollbooth or Chronicles of Narnia which are great for the whole family) or individually (those headphones should really be coming in handy about now!).
You can also check these out through your local library and through your Overdrive app. Or you could consider an Audible account where your first audiobook is free; and, if you subscribe, you get one credit towards any audiobook each month. Great for the voracious readers out there.
Sometimes you just want a little bit of quiet time and sanity instead of arguing with your five-year-old about how many times they watch the same The Octonauts episode. A portable DVD player can provide some much-needed entertainment for your kids (and you) on a long drive.
You can't hook up your Xbox one on your long road trip… But you can bring along your Nintendo 3DS. These portable gaming devices have been making family road trips easier for over a decade.
Okay, so there's not much that's fun about a portable compressor. But you're really going to be glad you have one if anything happens to one of your tires on the trip, especially when you're traveling in colder climates. This gadget is a must-have for any road trip.
From everyone at Rocket IT, we hope you have safe and happy travels!
---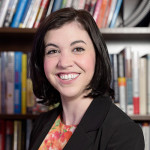 About the Author-

Jacque McFadden is the marketing specialist at Rocket IT. While a large portion of her job focuses on the more traditional side of marketing, she is also responsible for finding great new employees. Jacque is originally from Indiana.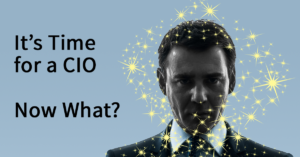 Have you found that you need the expertise of a Chief Information Officer to help you make strategic decisions on how to leverage technology to meet your unique business goals, but aren't ready to commit to hiring a full-time executive to fill that need? Learn about our virtual CIO services.