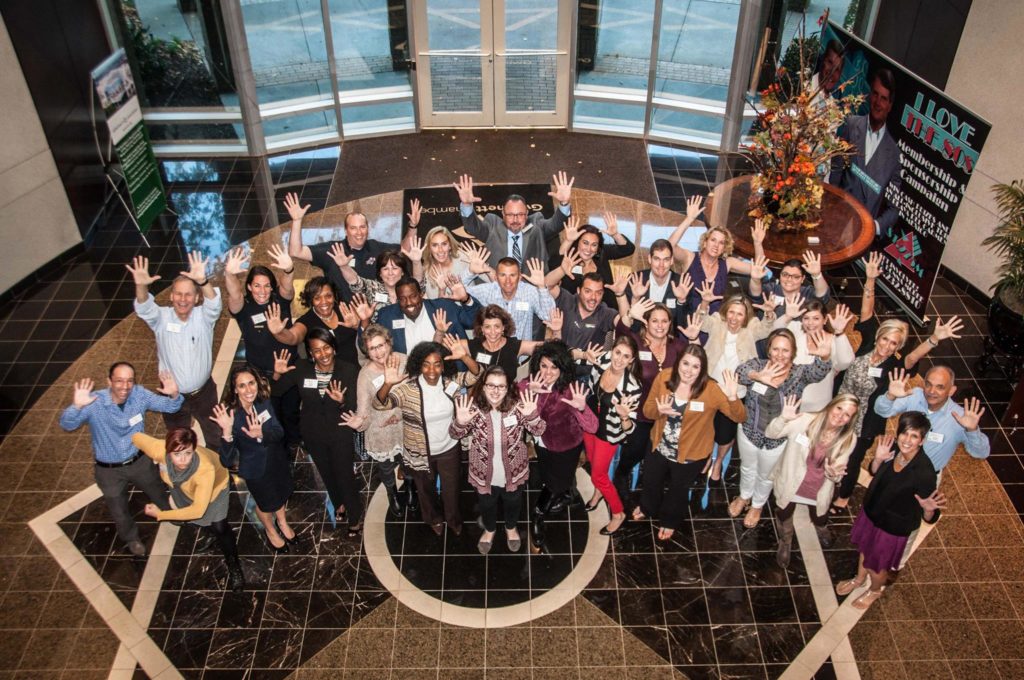 I grew up in Gwinnett County and, aside from a 5-year collegiate stint in Athens, have lived here my whole life. However, only recently did I firmly put down roots by buying a house in my hometown. This process left me with a craving to find out more about this community, as I suspected I didn't know nearly enough about my home. If you live, work, or play in Gwinnett and are searching for the same, I've found a path to it through Glance Gwinnett, a program that is essentially a hands-on, behind-the-scenes tour of Gwinnett County.
So why am I so strongly recommending it to everyone I know?
If you've heard of the Leadership Gwinnett program, you might be hesitant to invest yourself in a 9-month program. Glance Gwinnett is two-and-a-half days, but make no mistake, it is packed full of activity and learning to remain a true preview of the longer signature program. It is also a chance to see this learning style in action before deciding to invest in Leadership Gwinnett, which comes at a higher cost. Another key difference is that anyone can go through Glance Gwinnett, while Leadership Gwinnett is application-based.
I was given a glimpse into so many areas of the county, including Gwinnett's history, levels of city/county government, arts & entertainment, economic development, education, healthcare, and nonprofit work. This is the part that feels like you're drinking from a firehose, and it's fantastic. I've never felt more well-acquainted with my community.
I'm a big fan of people's stories, and Glance Gwinnett offers a chance to hear stories from Gwinnettians such as Wayne Hill (former County Commissioner, no doubt you've heard of him), Louise Radloff (District 5 Representative), Dr. Kevin Tashlein (Strategy and Performance Officer for GCPS), Jay Dennard (COO of Gwinnett Medical Center), and Chief Magistrate Judge Kristina Blum. Not only did these folks share personal stories, but they shared insight into the many moving parts of the county.
The last day is entirely focused on leadership in action, and I was challenged to think about all I learned and how to put it into practice by getting involved. Each of us came up with a commitment we would make as a step toward becoming leaders in our community, with our 32 peers in our class joining us as accountability partners to help cheer us on in our endeavors.
Glance Gwinnett offers all of this and more, with the added bonus of meeting new people and building relationships… All in your own backyard. These new people and this new knowledge left me feeling more fulfilled than I have felt in a few years. The program is called a "Glance" because it is a brief snapshot of the longer involvement in Leadership Gwinnett and the purpose is to leave you wanting more. I can assure you the very minute our class graduated from Glance Gwinnett, I wanted more.