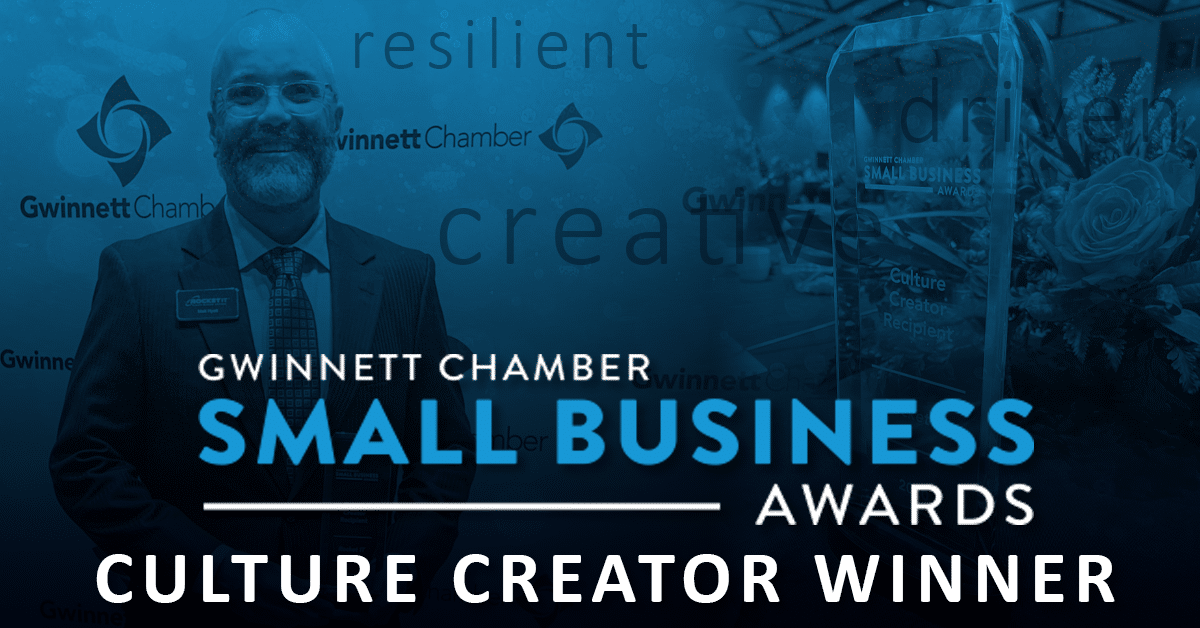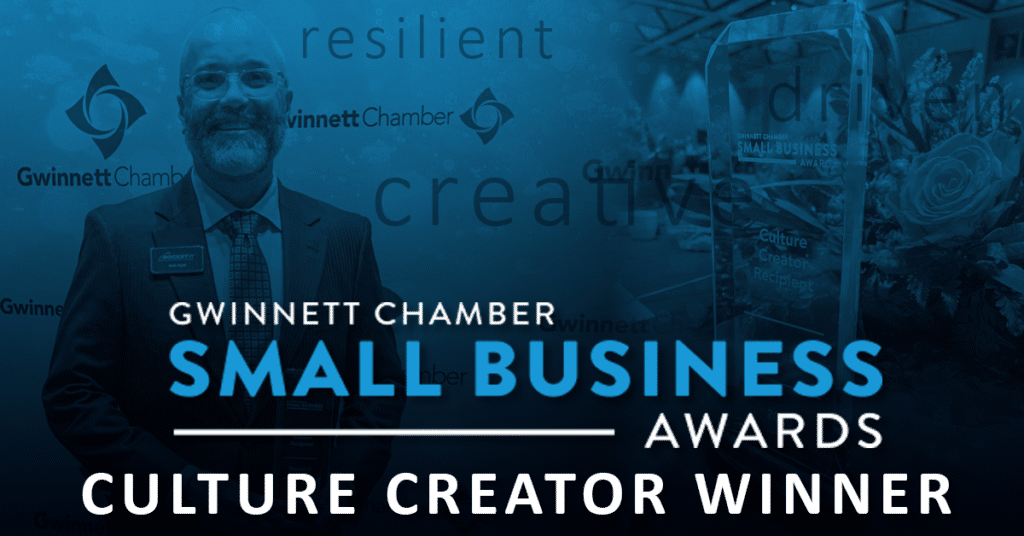 Gwinnett County (METRO ATLANTA) GA – For the last 25 years, Rocket IT has meticulously crafted a work environment that rewards innovation, inspires stewardship, and encourages people to have a blast.
And now, those endeavors are being recognized by the Gwinnett Chamber of Commerce as Rocket IT has been selected as the winner of this year's Small Business Culture Creator Award.
"The driving force behind Rocket IT is a deep desire to help people thrive. For us, that means that we strive for the highest possible good of the people around us, starting with Rocket IT employees and their families, our clients and their employees, and our community," said Rocket IT Founder and CEO, Matt Hyatt. "Our focus of making a difference in the lives of others has attracted a wonderful group of kind, driven, and fun professionals. I'm grateful every day for the opportunity to work with them."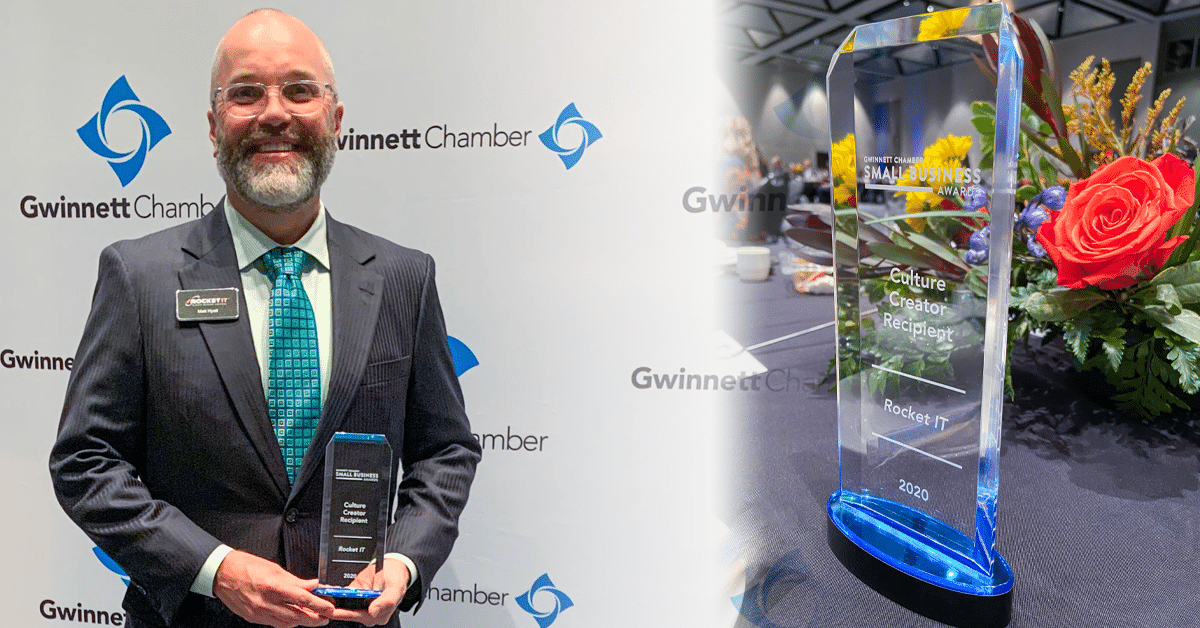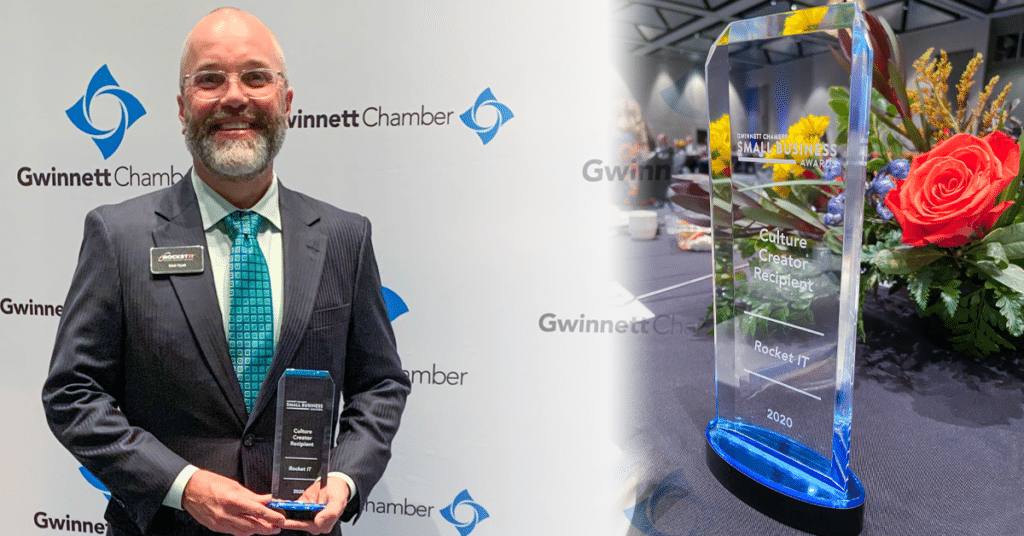 The Gwinnett Chamber's Small Business Awards showcase those organizations that dare to start, sustain, and succeed in the community that supports them. Those businesses selected to participate are nominated by a committee of their peers, with award recipients stemming from an array of growing industry sectors.  
Rocket IT has become the IT partner of choice for Gwinnett County organizations, providing the strategy, security, and support they need to thrive. By providing a client's leadership team with the strategic foresight necessary to align technology investment with business goals, they can work toward a shared vision, which increases efficiency, decreases risk, and increases revenue. Rocket IT is the recipient of multiple awards, such as Partnership Gwinnett's Innovation Award and a spot on the Inc 5000.
###
MEDIA CONTACT
Chris Swinson | 770.441.2520 ext. 732 | cswinson@rocketit.com
GWINNETT CHAMBER PROGRAM CONTACT
Cally D'Angelo | 678.957.4958 | CDAngelo@GwinnettChamber.org