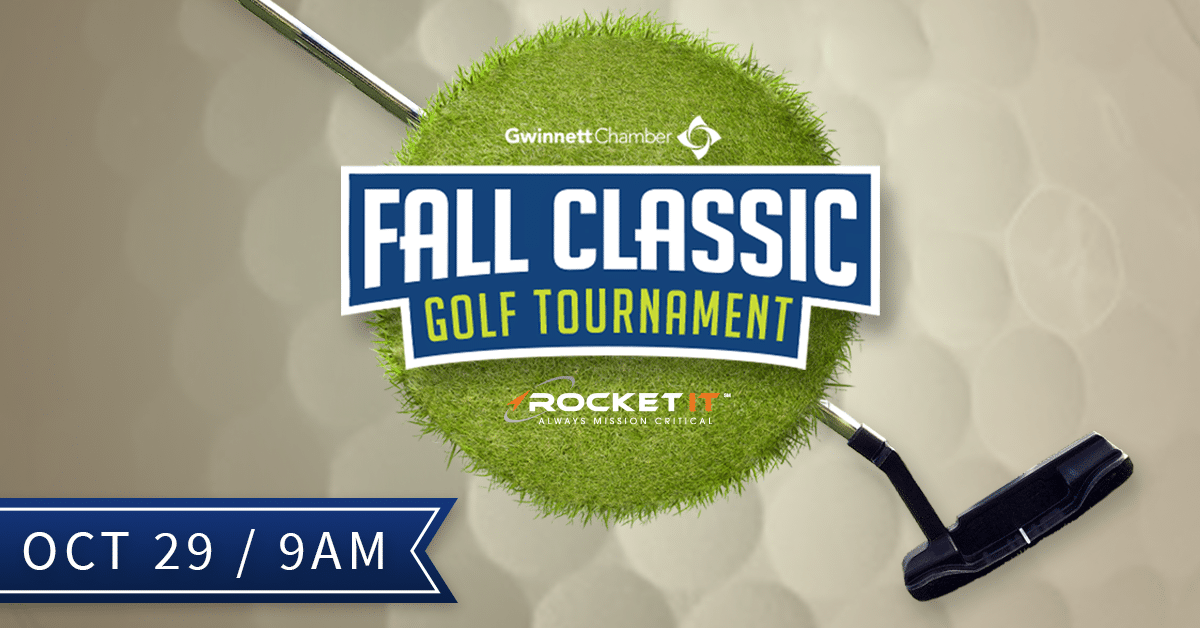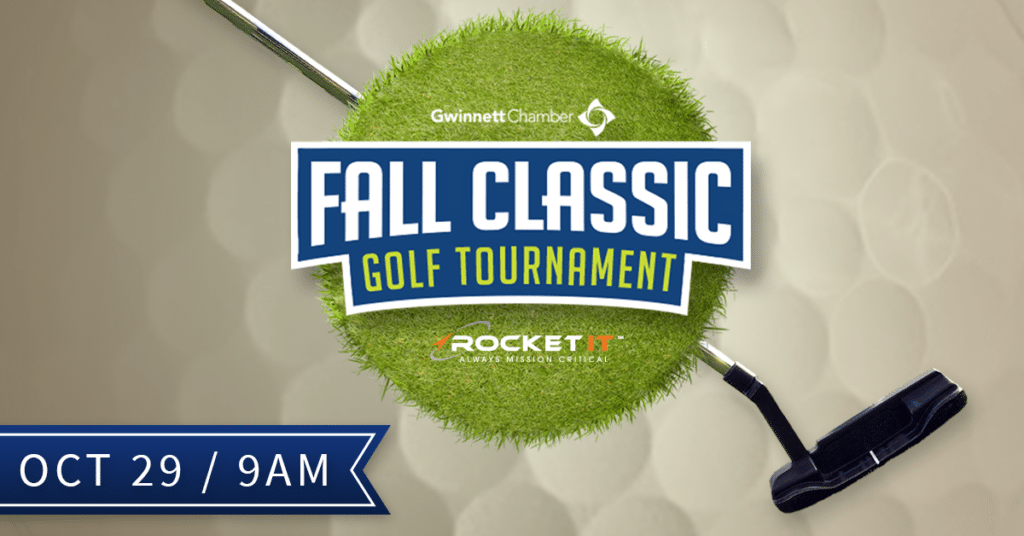 Rocket IT Sponsors Gwinnett Chamber Fall Classic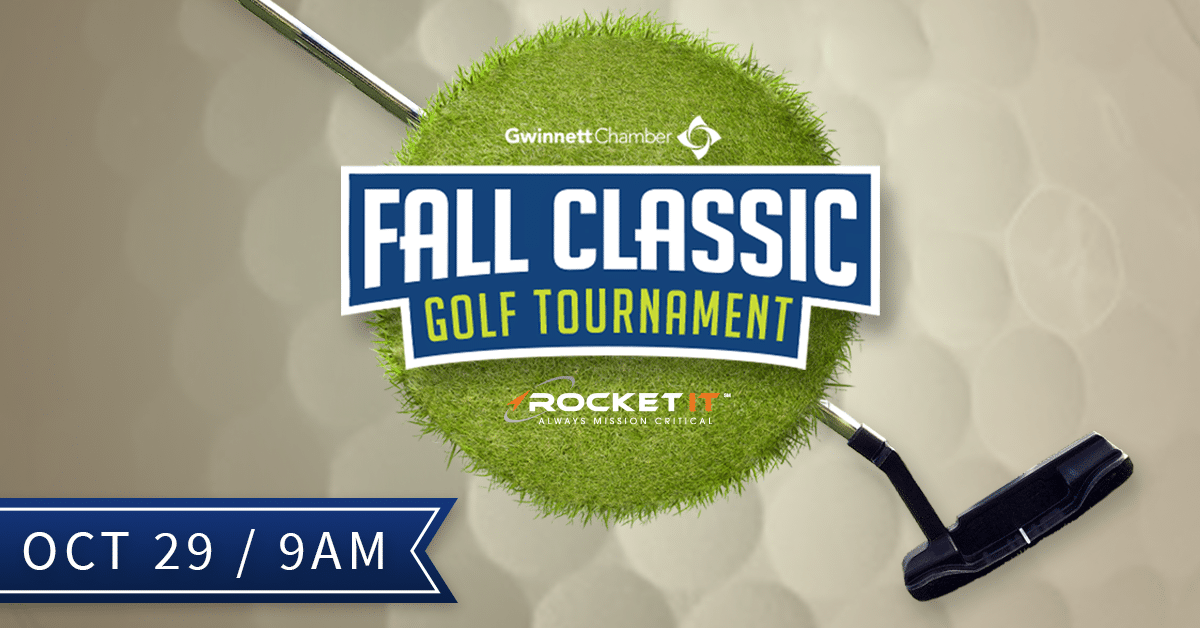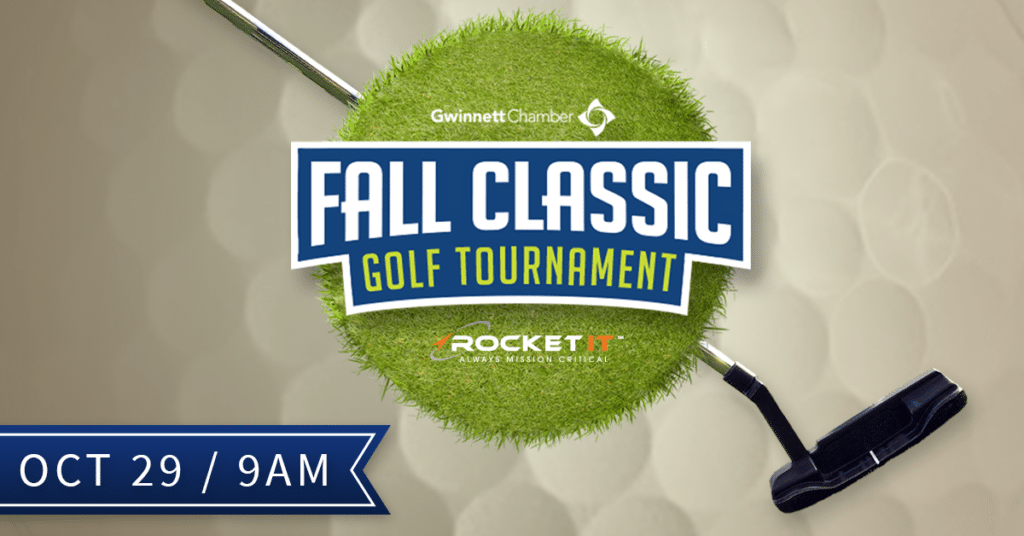 Gwinnett County (METRO ATLANTA) GA – Ready to drive your business forward with a day on the greens? On October 29, Rocket IT is teaming up with the Gwinnett Chamber of Commerce to present its annual Fall Classic Golf Tournament at Bear's Best Atlanta.
"While 2020 was a year that stifled in-person events, the Gwinnett Chamber adapted to new health guidelines, never skipped a beat, and is back to facilitating meaningful connections amongst community members," said Rocket IT Marketing Professional, Chris Swinson. "Rocket IT is excited to support this annual golf tournament and the mission of the Gwinnett Chamber."
The Gwinnett Chamber of Commerce serves as an advocate and innovative resource for businesses to connect and thrive. Each year, the organization offers more than 250 events, designed to help members grow their networks and their businesses.
Through the annual Fall Classic golf tournament, attendees are provided with an easy-going occasion to develop relationships with professionals in the metro-Atlanta area. This year's event will be hosted on October 29 at Bear's Best Atlanta, located in Suwanee, GA. The event's driving range and breakfast begins at 8 AM, with a shotgun start following at 10 AM.
While this event is currently sold out and registration is closed, Individuals interested in participating can click here to be placed on a waitlist.
Rocket IT is the IT partner of choice for Gwinnett County and North Fulton organizations, providing the strategy, security, and support they need to thrive. By providing a client's leadership team with the strategic foresight necessary to align technology investment with business goals, they can work toward a shared vision, which increases efficiency, decreases risk, and increases revenue. Rocket IT is the recipient of multiple awards, such as Partnership Gwinnett's Innovation Award and a spot on the Inc 5000.
###
MEDIA CONTACT
Chris Swinson | 770.441.2520 x732 | cswinson@rocketit.com
PROGRAM CONTACT
Alicia Krogh | 770.232.8809 | akrogh@gwinnettchamber.org