July 8th, 2016 by Rocket IT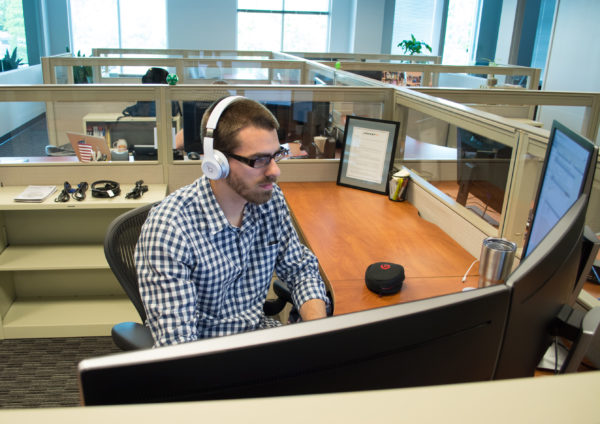 At Rocket IT, we've adopted the Five Gears practice created by our friends at GiANT Worldwide to help us communicate better with each other in the office. If you're not familiar with the tool, the five gears represent different modes any one of us is in at any point throughout the day. Each gear represents a different level of openness to distraction and interruption. For the sake of brevity (and not to give away too much of the book!), we'll focus in on the fifth gear.
Fifth Gear is the mode you aim for when you buckle in to tackle tasks and get things done. When you're in this gear, interruptions are the last thing you want, unless it's an absolute emergency. When you tell someone not to interrupt you while you're working on a report for a client later that week unless someone or something is actually on fire… That's when you've already planned to enter the Fifth Gear.
Entering into this gear can be exceptionally difficult depending on your personality, habits… And on your office environment. We're big fans of the open office environment on Rocket IT, in part because we're also big proponents of collaboration and teamwork. So how do you get into Fifth Gear when you have distractions surrounding you?
Communicate to your team that you'd prefer not to be interrupted and what ways they can send you questions they have without having to break into your workflow. Have you read our blog post about evaluating the medium through which you approach someone with a question based off of priority? This article will help you with this step.  Many people are really understanding and respectful of your desire to focus in without interruptions for questions that could easily be answered in an email or an IM. But they're not mind-readers, so remember to express how you'd like to be approached.
Come up with a system to indicate when you're in Fifth Gear that all of your coworkers know. Whether it's putting a red flag up on your desk or wearing a thinking cap, come up with your own best way to visually communicate when you're not open to interruption. Since everyone in the office here is familiar with the Five Gears, we began holding up our hands to indicate when we're in Fifth Gear and might need others to lower their voices. Keep in mind that there may be an adjustment period to this, and some people might end up with high-fives instead on accident.
Invest in a pair of noise-cancelling headphones or earbuds. This can also double as a method for indicating when you're not open to interruption, but it really goes a long way in cutting down on the distraction noise. You don't even need to play anything if that will pull you out of your task. It's incredible what a little more silence can do for your focus.
Use white noise playlists or device to reduce the amount of distraction noise around you. "Have a blast!" is our fourth company value at Rocket IT, and we do have a blast every day. But sometimes others having a blast around you can be a little distracting. And sometimes just normal work conversations can be distracting, especially because the urge to participate and help solve issues or join the fun can be so strong!If you're not a huge fan of wearing headphones or earbuds for extended periods of time, this can be a great alternative for you.
Reserve a quieter space in which to work. If your company has the option of open offices or conference rooms that are available for you to reserve time slots in during the work day, move yourself in there and close the door to really focus in on that big project.If your company doesn't have that option, try finding a quieter corner or empty office you can borrow for an hour or two. Some employers will let you work remotely, and some studies find that remote workers can actually be more productive at home because they don't have the same distractions as they do in the office.
Not all of these are an option for everyone, but we hope you'll find one that works for you. And if you find any really great deals on noise-cancelling headphones, definitely let me know!
---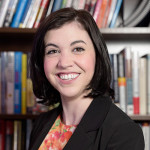 About the Author-

Jacque McFadden is the marketing specialist at Rocket IT. She graduated from Oglethorpe University in Atlanta, and returned to Georgia after spending a year in Austin, TX.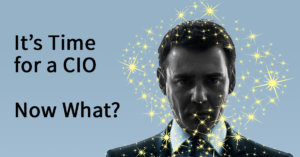 Have you found that you need the expertise of a Chief Information Officer to help you make strategic decisions on how to leverage technology to meet your unique business goals, but aren't ready to commit to hiring a full-time executive to fill that need? Learn about our virtual CIO services.