September 9th, 2015 by Rocket IT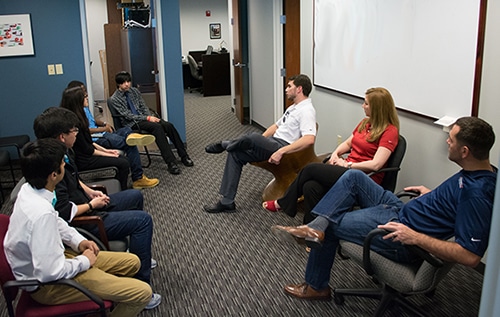 A friend recently shared a nugget of wisdom that had been passed down from his father. For days, I couldn't get it out of my head, so I'll share it with you in the hopes that it may be of value to you as well:
Don't necessarily seek agreement among a group; at times, seek alignment instead.
Being in agreement means everyone has truly bought in that the group has found the most ideal solution, while alignment only requires that each person can support the solution (even if they would have done it differently if given the opportunity).
Certainly there are situations when agreement is necessary, but it may need to happen less often than you think. Several years ago, Rocket IT's founder re-evaluated our company values. At the time, they were 10 words such as Stewardship, Creativity, and Balance with supporting phrases. I'll wager that few team members could name every word and phrase.
With some effort, we rediscovered how to communicate our values in just 4 extremely short, impactful phrases:
Connect with people.
Be passionate stewards.
Find a better way.
Have a blast!
These newly crafted values weren't rolled out with every team member agreeing that these were the exact values which were most important to them or exactly how they would articulate them. Waiting for that would have been an unnecessary exercise in futility. Instead, the team provided input throughout the process, and soon enough everyone was ready to fully embrace them. They worked to not only memorize the values, but to also understand how they should shape their every interaction as a Rocket IT ambassador.
And today, our team lives and breathes those values. We hire according to them, we discuss them all the time, and we serve our clients with them top of mind. 
Now to be sure, there are times when agreement is necessary, perhaps in hiring/firing situations, a major change in business offerings, or acquiring a competitor. However, I argue that most group decisions can be made in alignment if agreement is not easily found.
When do you recall a group unnecessarily seeking full agreement among its members? Share a story in the comments below.
CREDIT: My friend Jordan Mitchell (a senior recruiter in accounting and finance here in Atlanta) deserves all credit for prompting this post. While he may not have shared this nugget in this way, I certainly hope it aligns with the valuable lesson that his father passed to him.
---
Ryan Bonilla is very active both professionally and personally in the Gwinnett community. He is a Gwinnett Chamber ambassador as well as serving on several committees and boards related to leadership and education. He lives with his wife and two daughters in Sugar Hill, GA.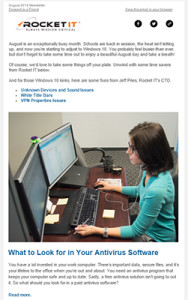 Want technology and leadership content sent directly to your inbox? Subscribe to Rocket IT's monthly newsletter!