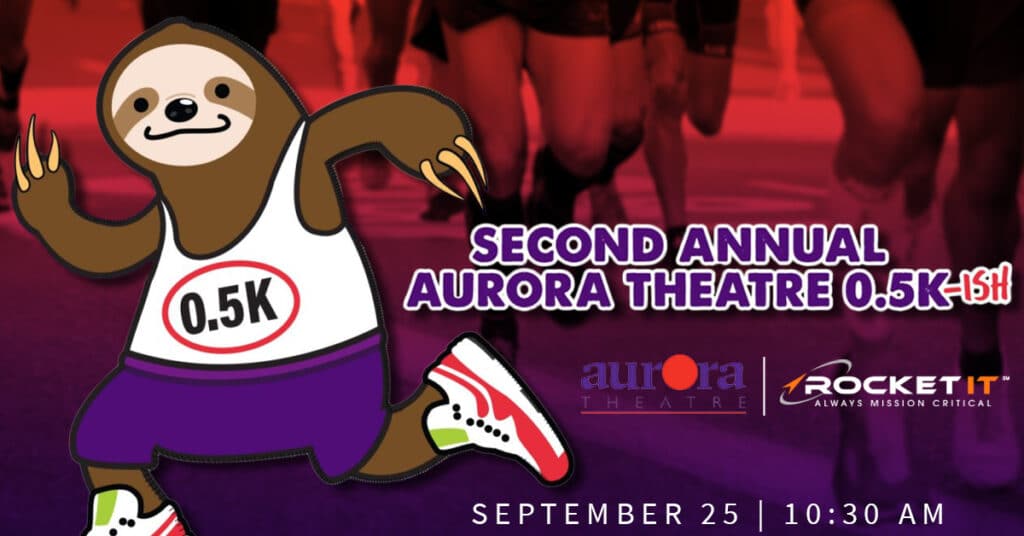 Rocket IT Sponsors Aurora Theatre's 2nd Annual 0.5k Fun Run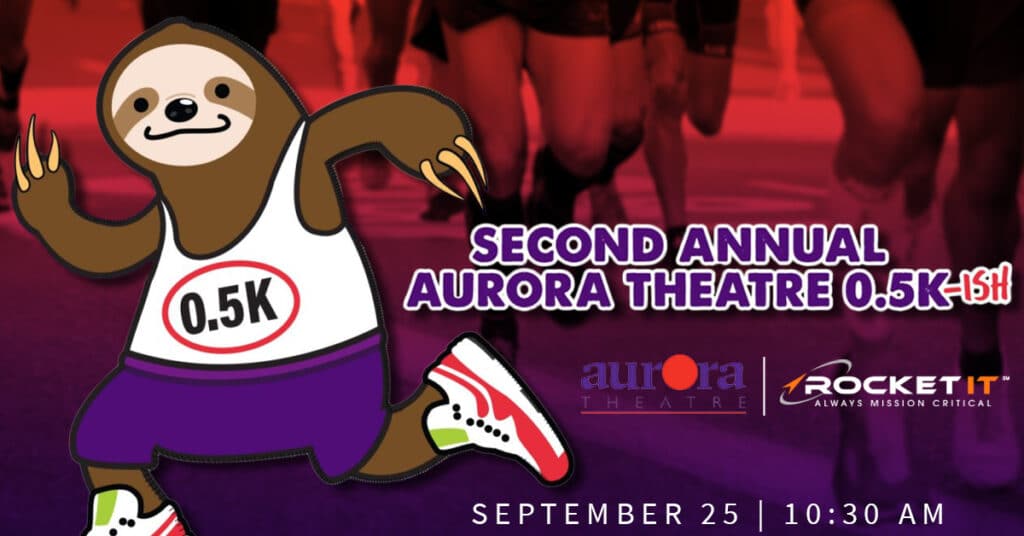 Gwinnett County (METRO ATLANTA) GA – Looking to support the arts and get a cool shirt? Join the Rocket IT team and Aurora Theatre on September 25 for the organization's second annual 0.5k fun run. Yes, you read that right, a half kilometer race.
"Many leaders of the Rocket IT team, myself included, are passionate stewards for theatrical and visual arts," said Rocket IT Professional Services Manager, Emily Connolly. "When presented with a chance to support Aurora Theatre and engage with the community it serves, we seized the opportunity."
With the starting line placed at Alexander's of Atlanta's storefront in downtown Lawrenceville, participants will make their way down Chestnut Street to Ironshield brewing. Along the way, volunteers will be at the ready to hand out sweet breakfast items, ensuring attendees are energized for the brisk 0.3-mile walk. Upon reaching the finish line, runners and walkers alike will be rewarded with brunch bites, beer, root beer, music, games, and more.
Funds raised through the sponsorship and ticket sales of this event directly benefit Aurora Theatre's mission to produce quality, professional theatre for the Southeast, North Georgia, and Gwinnett County communities. And as the Aurora Theatre continues to make progress on its expansion into the Lawrenceville Performing Arts Center, the organization is looking to this event to as a means to help further develop a new generation of theatergoers.
Registration for Aurora Theatre's 05.k fun run is still open, with the $35 admission including a race bag and event t-shirt. Check in for the event begins at 9:45 am in the courtyard of the Lawrenceville Arts Center. For more information regarding this event, click here.
Rocket IT is the IT partner of choice for Gwinnett County and North Fulton organizations, providing the strategy, security, and support they need to thrive. By providing a client's leadership team with the strategic foresight necessary to align technology investment with business goals, they can work toward a shared vision, which increases efficiency, decreases risk, and increases revenue. Rocket IT is the recipient of multiple awards, such as Partnership Gwinnett's Innovation Award and a spot on the Inc 5000.
###
EVENT CONTACT
EB Hooyer | eb@auroratheatre.com
MEDIA CONTACT
Chris Swinson | 770.441.2520 x732 | cswinson@rocketit.com