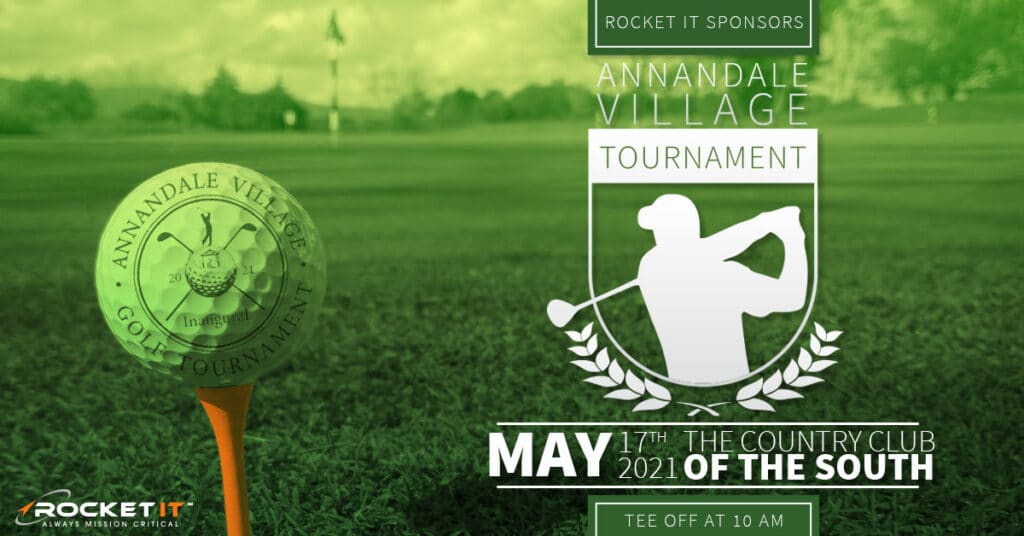 Join Rocket IT for Annandale Village's Inaugural Golf Tournament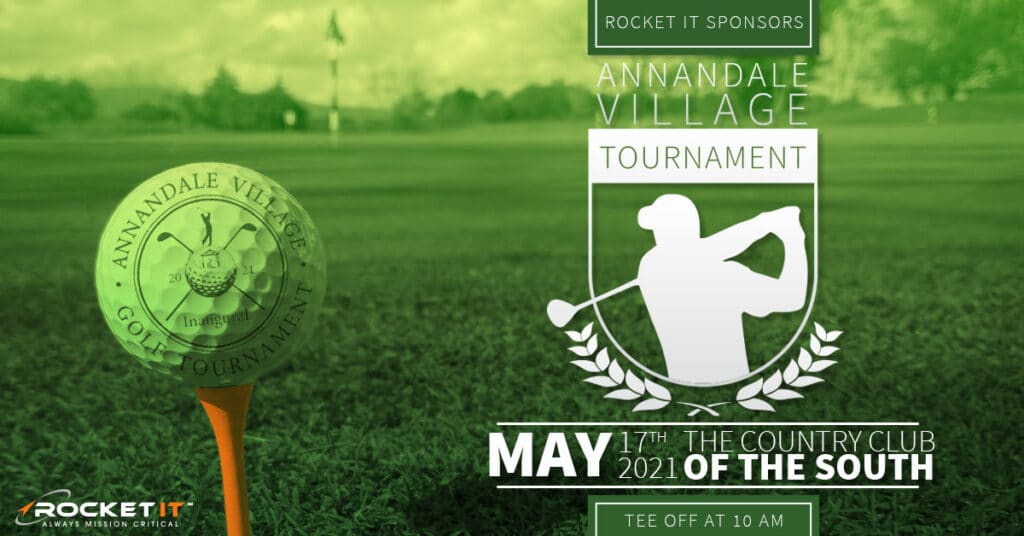 Gwinnett County (METRO ATLANTA) GA – Ready to tee it up and help maximize the abilities of some of Gwinnett county's favorite residents? Join Rocket IT at the inaugural Annandale Village Golf Tournament on May 17 as the event recognizes one of the organization's long-time strategic leaders, Sam Allen.
"Rocket IT's mission of helping people thrive is an ideal that extends far beyond the realm of information technology," said Rocket IT Founder and CEO, Matt Hyatt. "For years, the Rocket IT team has watched Annandale Village strive to provide each of its residents with the resources to improve their qualities of life and we're excited to partner with an organization that shares similar core values to that of our own."
Annandale Village provides progressive life assistance to adults with developmental disabilities and acquired brain injuries so they can maintain their independence in the least restrictive environment. The campus includes a health clinic, dining facilities, a chapel, outdoor walking trails, and more to enrich the lives of residents. Donations raised through this inaugural golf tournament go directly to Annandale Village's overarching mission of service and afford the organization with the financial strength to accomplish its upcoming goals.
The golf tournament will be held at The Country Club of the South, with a tee off time of 10 AM. Each player will receive a swag bag, lunch, snacks, beverages, and attendance to a post-event reception. While registration for this event is still open, spots are limited. For more information on the inaugural Annandale Village Golf Tournament, please visit https://annandale.org/golf/.
Rocket IT is the IT partner of choice for Gwinnett County organizations, providing the strategy, security, and support they need to thrive. By providing a client's leadership team with the strategic foresight necessary to align technology investment with business goals, they can work toward a shared vision, which increases efficiency, decreases risk, and increases revenue. Rocket IT is the recipient of multiple awards, such as Partnership Gwinnett's Innovation Award and a spot on the Inc 5000.
###
MEDIA CONTACT
Chris Swinson | 770.441.2520 ext. 732 | cswinson@rocketit.com
PROGRAM CONTACT
Kayce Pearce | 770.932.4887 | kayce.pearce@annandale.org