700 Million LinkedIn Accounts Leaked | Sync Up With Rocket IT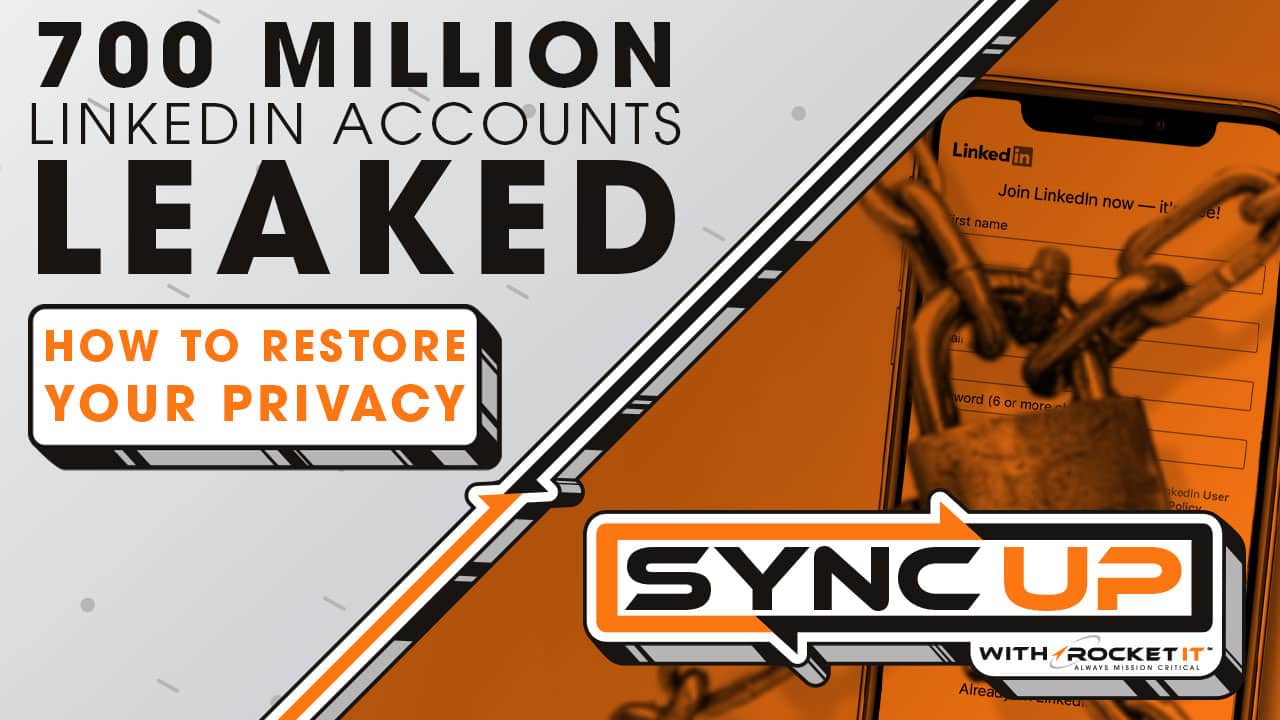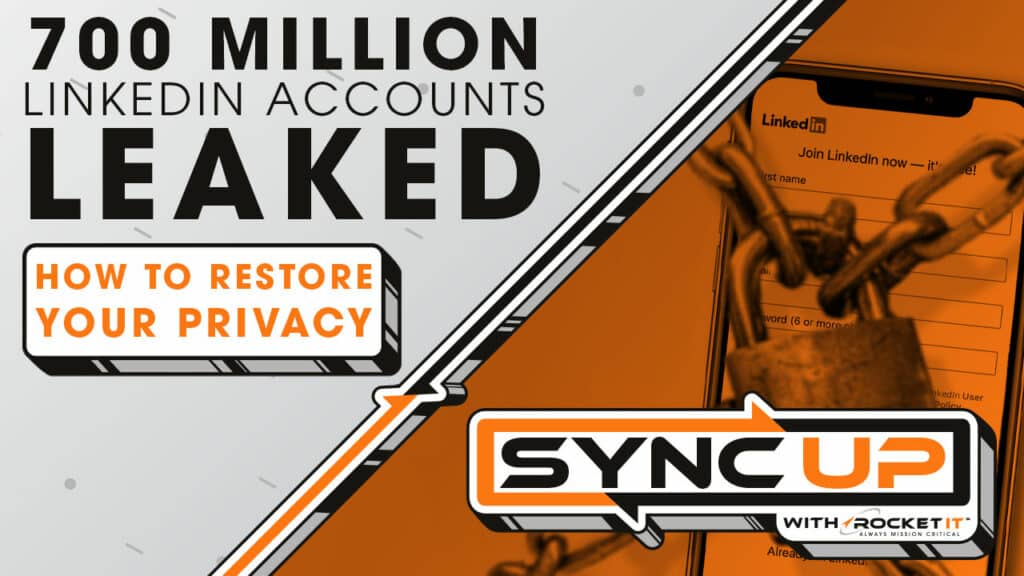 700 Million LinkedIn Accounts Leaked | Sync Up With Rocket IT
Fresh off the trail of its record-breaking data leak in April, LinkedIn is back in the hot seat as the information of 700 million individuals have popped up online, ready to be sold to the highest bidder. But what does this invasion of privacy mean for the future of LinkedIn and its massive user base? We'll cover that topic and more as we sit down and sync up with Rocket IT's technology update for Tuesday, July 6.
Sync Up With This Week's Technology News
In this episode, you'll hear about:
LinkedIn's previous data leak back in April of 2021.
How LinkedIn's leak in June exposed 93% of its userbase.
How the research team at RestorePrivacy discovered the LinkedIn leak.
The personal information exposed through this leak.
Why this LinkedIn leak could present cybercriminals with tools to target you in future online scams.
Steps to prevent the spread of your information on the dark web.