A few days ago, one of our support engineers told me that an employee of a valued customer had moved to another organization. He was sorry to see her go because he had enjoyed knowing her and working with her. I was disappointed myself, knowing that she was well-liked by our team. It's always a treat to work with nice people.
Yesterday, I received the following letter in the mail:
March 20, 2009

Rocket IT
Attn: Matt Hyatt
2905 Premiere Parkway
Suite 210
Duluth, GA  30097

Mr. Hyatt,

Because I've accepted a position with another company, and my employment with [company name withheld for privacy] is coming to an end, I want to take the time to recognize several of your employees I've worked with. These three individuals have made my experience with Rocket IT one that I highly recommend because of the top notch service I have received.

Eric Henderson, Joe Reinert, and Robert Sanchez have been a pleasure to work with. During every support request, site visit, and phone call, they have been very thorough, professional and knowledgeable. Not only do they quickly help resolve any issues we may have, but they do it with a smile and a laugh. I appreciate their balance of professionalism and a sense of humor; it makes the easiest part of my day resolving any IT issue.

I recommend, and will continue to recommend, Rocket IT and your staff. Thank you for providing such a high level of customer service and IT support.

Thank you again,

Erica Larsen
Project Assistant
Isn't that a nice letter?
Ms. Larsen didn't leave her forwarding information, but we're hopeful that our paths cross again soon. We'll certainly jump at the chance to work with her again.
---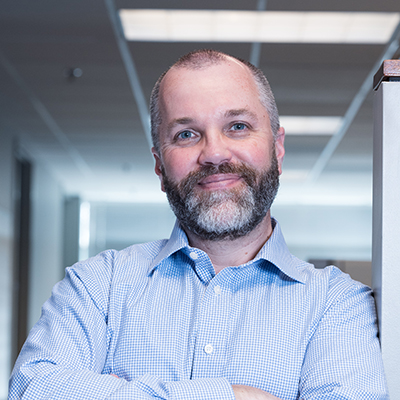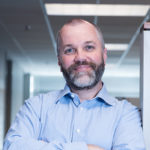 About the Author-
Matt Hyatt is the Founder and CEO of Rocket IT, the IT department for all kinds of organizations around Gwinnett. His award-winning firm provides both the strategy and support needed to help businesses thrive.
Matt currently serves on the Executive Board of the Gwinnett County Chamber of Commerce as the Vice Chair of Entrepreneurship & Small Business, is an active supporter of Gwinnett County Public Schools, and is a member of several peer groups (like Entrepreneurs' Organization) in addition to cofounding two of his own. In 2014, Matt was awarded the Pinnacle Small Business Person of the Year. 
Outside of work, Matt enjoys spending time with his wife, Maureen, and their two teenage children pursuing their shared passions for photography, travel, and food. He also regularly runs with a team in ultra-long distance relay races.