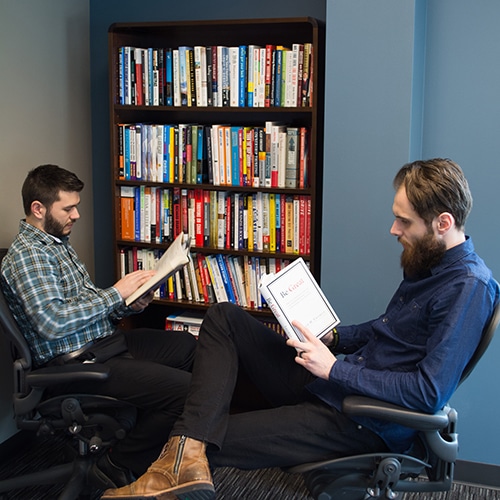 Happy National Reading Month! Among other great holidays like St. Patrick's Day and the first day of spring, we celebrate reading and literacy in March.
We love reading at Rocket IT. In fact, our organization offers a book reimbursement program for our employees who find great books and share them with the rest of the team, adding the book to our Rocket IT library! It's not unusual for our team to pass books around on a regular basis.
In the spirit of such a great cause (and one that's so near and dear to us), we'd like to share with you what we're reading this month.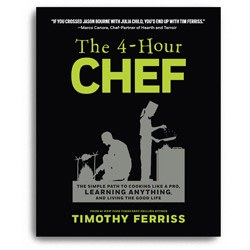 Read by Eric Henderson, Rocket IT's vCIO
A guide on meta-learning and a book for mastering cooking skills, The Four-Hour Chef is two books in one. Eric was drawn to this book by its core claim that you can become an expert in any skill within six months. "The book lays out a full method, with colorful and helpful examples, of how to do this. It's wonderful."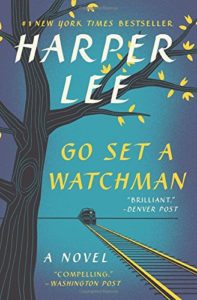 Read by Abbey Johnson, Rocket IT's Finance and HR Manager
Abbey recently finished this after hearing about the controversy behind it, and because she loves Harper Lee. She personally didn't care for it.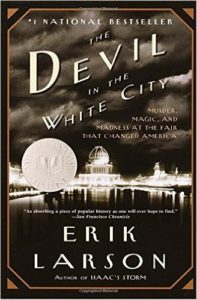 Read by Ryan Bonilla, Rocket IT's Business Development Manager
This is a great historical book that sounds more fiction than fact. Ryan was recommended this by a big reader who sold him on just that description! He is really enjoying it so far.
Read by Emily Connolly, Rocket IT's Project Coordinator
Emily is a big fan of Michael Chabon. His earlier book Wonder Boys is an all-time favorite. Moonglow was actually a gift from her husband. "I just started reading this one, but I already love how vividly he paints each character and the world in which they exist—as a reader, you're just happily along for the ride."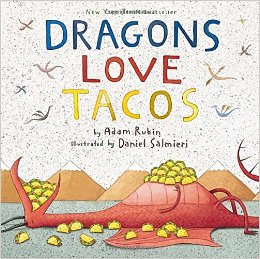 Read by Patrick Richardt, Rocket IT's Implementation Engineer
Patrick chose this book for his kids. "It's a little crazy that dragons don't like spicy tacos (so no hot salsa on those tacos!), otherwise they get a little cranky and burn down your home." So far, Patrick has read Dragons Love Tacos at least 25 times and thinks the pictures are really great.
---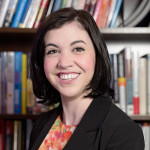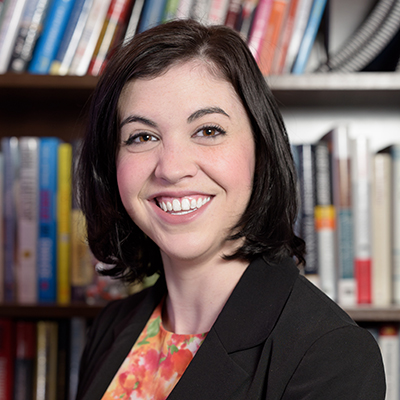 About the Author-

Jacque McFadden is the marketing specialist at Rocket IT. While a large portion of her job focuses on the more traditional side of marketing, she is also responsible for finding great new employees. Jacque is originally from Indiana.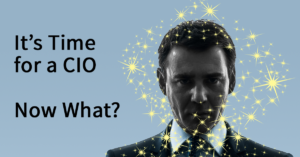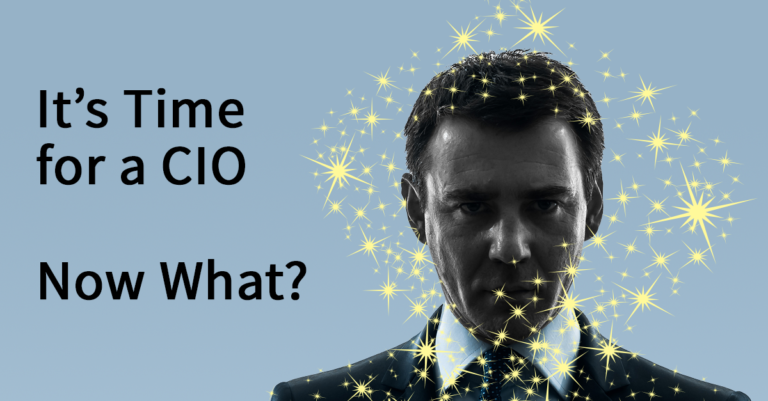 Have you found that you need the expertise of a Chief Information Officer to help you make strategic decisions on how to leverage technology to meet your unique business goals, but aren't ready to commit to hiring a full-time executive to fill that need? Learn about our virtual CIO services.