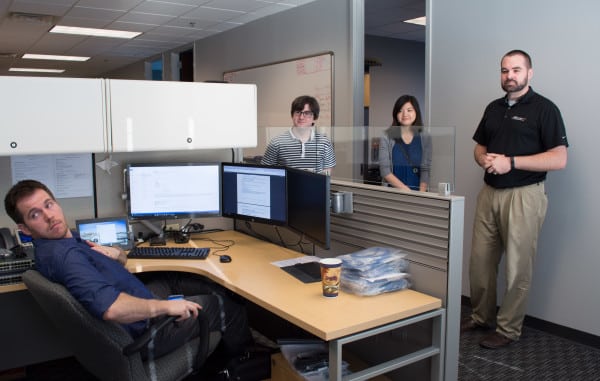 We've talked before about the importance of building a thriving internship program, but there are few things better than actually seeing the fruits of these programs. We asked one of our most recent interns, Jamie Robertson, to share his experience.
"I was getting into my car when I received a phone call from one of the Inside Support Specialists at Rocket IT. He told me I had been chosen as an intern and would be working for the company during the fall, if I accepted. It only took a second before they had my answer.

Like many others, I researched my potential employer, and I learned that they'd won an award for being one of the best places to work in Georgia. That statement doesn't begin to describe what it's like to work for Rocket IT.

Rocket IT isn't just a company. A regular company's CEO doesn't make it a point to come down on your very first day to introduce himself again and say how excited he is to work with you. A regular company doesn't have every single employee stopping by to give you congratulations on being part of the team. From my very first day, I felt like a part of the team.

The big thing we do as interns at Rocket IT is a project that spans the duration of the internship. My project involved SharePoint, so the company's SharePoint expert immediately took time out of his day to show us how SharePoint is used and made sure we had no questions or concerns before letting us know his cubicle is always open. That statement remained true throughout my project.

The other part of my internship involved shadowing a full-time support technician, in particular the Desktop Support Technician who showed me everything that I needed to know about how Rocket IT works with client desktops and laptops. Within my first week, I had several desktops to set up under his supervision, and I soon stopped feeling like an intern and instead felt like I was a member of the team.

My internship was supposed to run the length of a typical college semester, but it was cut short 2 weeks ago when Rocket IT extended a full-time job offer to me. From the very beginning Rocket IT made me feel like a part of the team, and I feel just as much a part of that team as the new Desktop Support Technician as I did as the Intern. Joining the team full-time is amazing, and I am so thankful to be continuing as a member of this team."
The goal with any internship is to find great undiscovered talent. Offering them full-time opportunities isn't always feasible, depending on the openings and needs of the company at that time, but when the right positions and the right interns line up, you really experience the full benefits of a thriving internship program.
How have you made a lasting impression with your interns and other employees? We'd love to hear your stories!
---
About the Authors-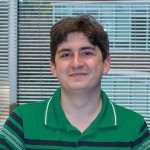 Jamie Robertson is a Service Team Intern turned Desktop Support Technician. He is about to graduate from Georgia Gwinnett College in the spring of 2016 and will be getting married to the love of his life the October of that same year. 
Jacque McFadden is the marketing specialist at Rocket IT. She graduated from Oglethorpe University in Atlanta, and returned to Georgia after spending a year in Austin, TX.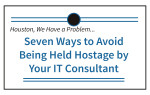 We've all heard stories of wayward IT consultants holding critical company information or other resources for ransom. This is one of the biggest concerns we hear from potential clients. There are several ways you can protect yourself and your business when you outsource your IT. Download our FREE infographic to learn the 7 Ways to Avoid Being Held Hostage by Your IT Consultant here.