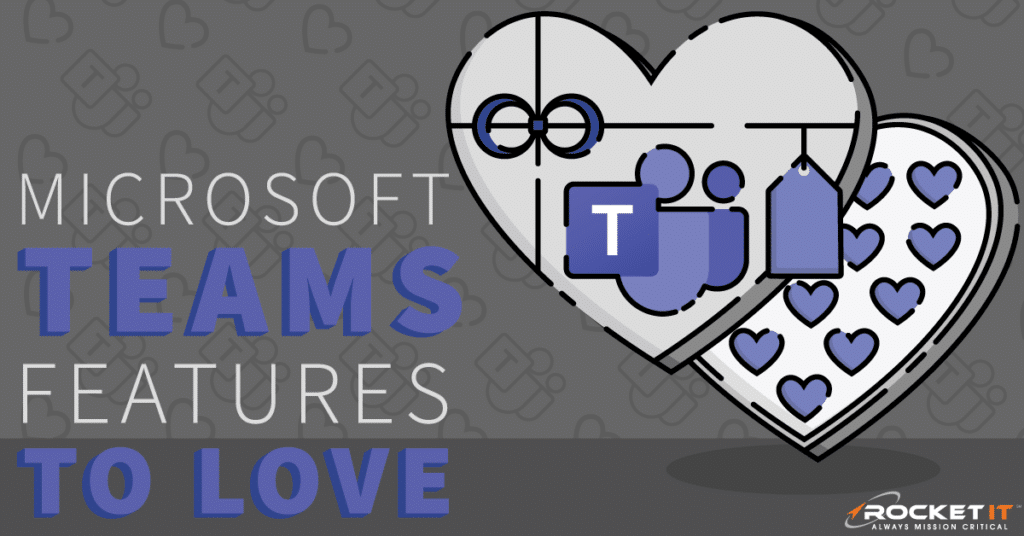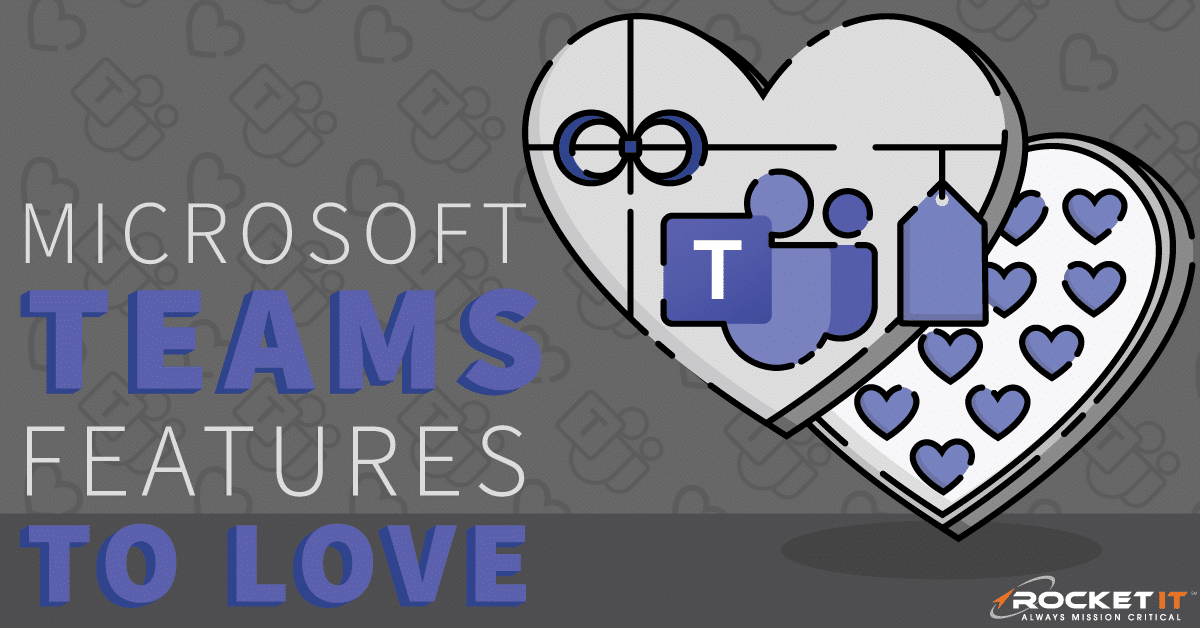 Microsoft Teams Features to Love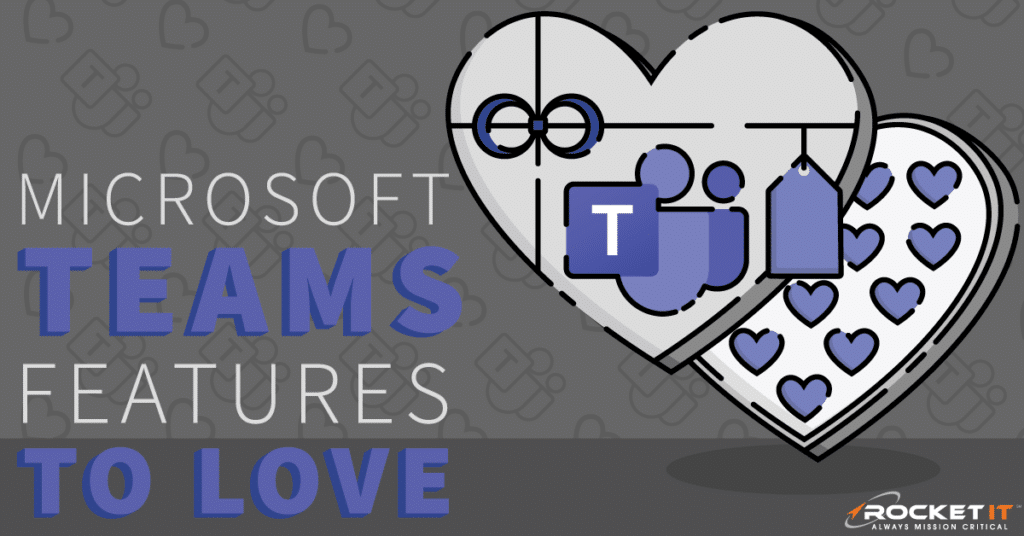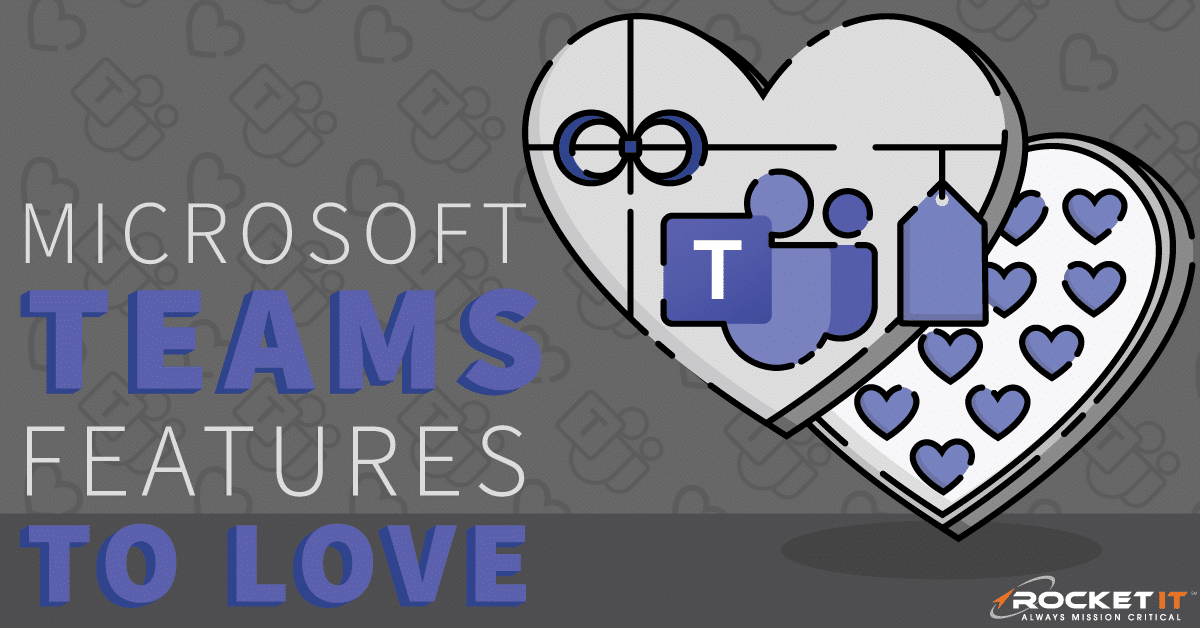 With over 4.3 million individuals working remotely on a part-time or full-time basis in the early months of 2021, it's safe to say that one important side effect of the ongoing pandemic has been a long-term shift towards more flexible work environments for many businesses.
But as many teams with remote operations lean on technology now more than ever, the question remains: what is the key tool that many successful teams are using to remain competitive, productive, and secure while operating in the digital space?
For 91% of U.S. businesses, the answer is Microsoft Teams. And with Valentine's Day right around the corner, what time could be better than to share why millions of people are loving Microsoft's newest communication platform.
What Is Microsoft Teams?
Before we dive headfirst into the features that our staff at Rocket IT have become deeply infatuated with, let's first take a moment to understand why Microsoft Team's adoption rate is so high amongst businesses.
Simply put, Microsoft Teams serves as a hub for all things collaboration. On the most basic level, it offers groups an easy way to video chat and instant message to ensure conversation remains a central part of every workday. Diving in a bit deeper, those individuals that want to really reap the collaborative benefits can use Microsoft Teams' features to access files, share content, coauthor documents, store notes, sync calendars, and more. But to get a premium glimpse into what Microsoft Teams can truly achieve, let's break down some key features to better understand why the staff at Rocket IT gives this platform such high praise
Microsoft Teams Features to Love
Microsoft Teams Integrates with Microsoft 365 Apps
There's no denying that apps like Microsoft Word, Excel, and PowerPoint have become crucial for many organizations to operate at full capacity. Noting this, Microsoft has made it very easy for businesses with Microsoft 365 licensing to access nearly all its applications within the Teams platform.
Send Emails to Outlook from Teams
For example, while Teams has a calendar feature that syncs to display the individual's Outlook calendar, Microsoft takes things a step future by allowing individuals to share conversations held in Teams directly to Outlook. To try this feature out yourself, open any recent conversation in Teams, hover over a message, click the ellipses icon, and select Share to Outlook.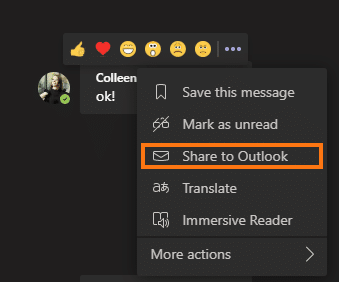 Link SharePoint Libraries in Teams
For organizations that find their teams regularly using SharePoint to create and collaborate on intranet sites, document libraries, and lists, Teams makes it easy to share content with a group from any SharePoint site. Simply open one of your team channels from the left navigation menu, hit the plus icon at the top of the window, and click SharePoint. From here, individuals can then share a link from any SharePoint site to ensure other individuals in that specific team channel have access to their work.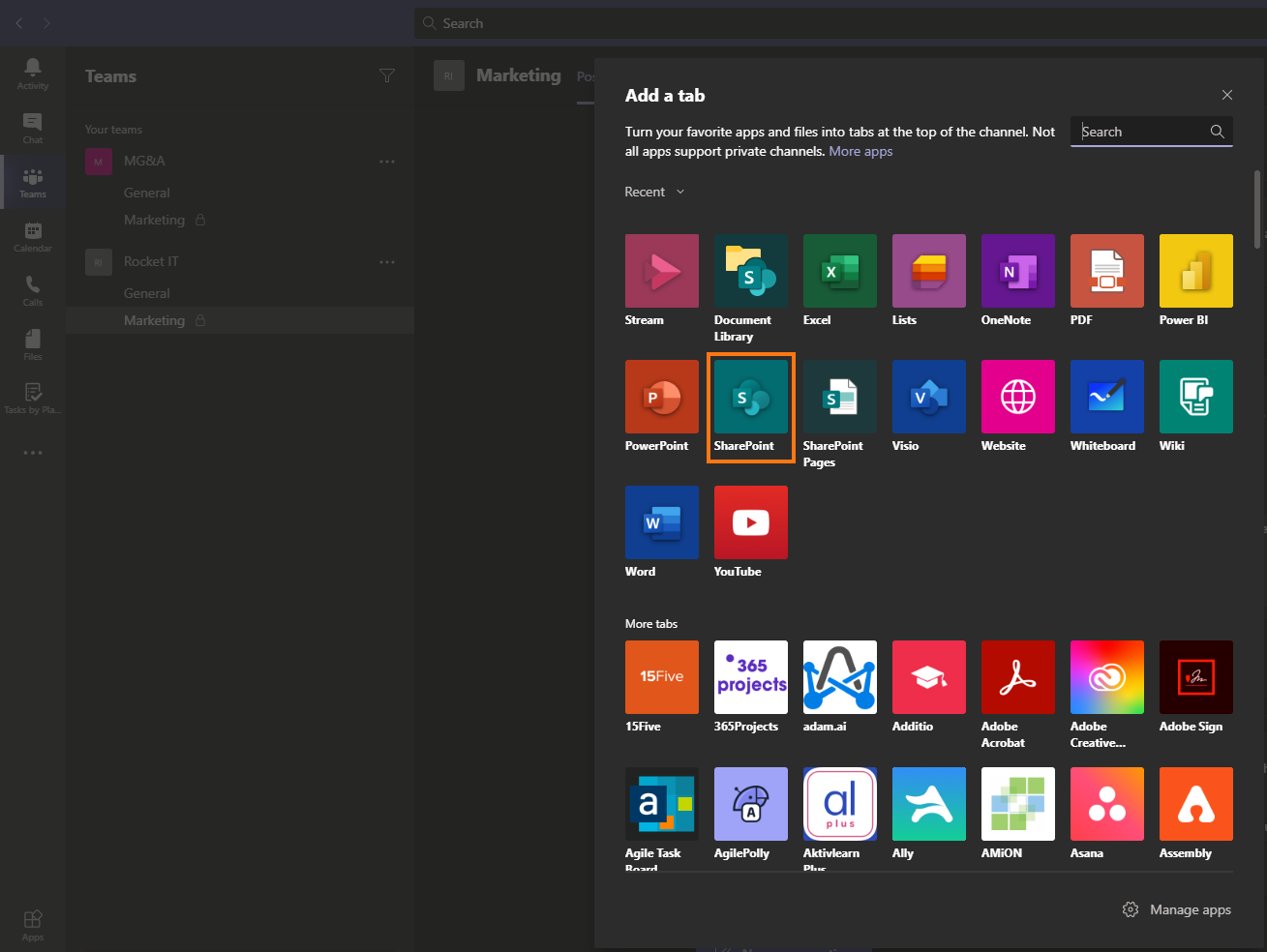 Keep in mind that enabling these features requires the proper licensing from Microsoft. To learn if your organization's current subscription includes this functionality, simply head over to this article to see what's included in each of Microsoft's Business and Enterprise plans.
Launch Microsoft Teams Together Mode
After nearly a year of daily video calls, the standardized method of separating each attendee into separate blocked tiles has become quite boring, and clearly Microsoft has taken note. Known as Together Mode, this Teams feature uses artificial intelligence to digitally place individuals in a shared background. While the result is somewhat amusing, it definitely is sure to keep the conversation both engaging and entertaining.
To enable Together Mode, first click your profile icon in the top right and select setting. Under the general options, make sure the setting "turn on new meeting experience" is checked. Now, next time you host a meeting, select the ellipses icon in the top of the call and select Together Mode to launch the feature.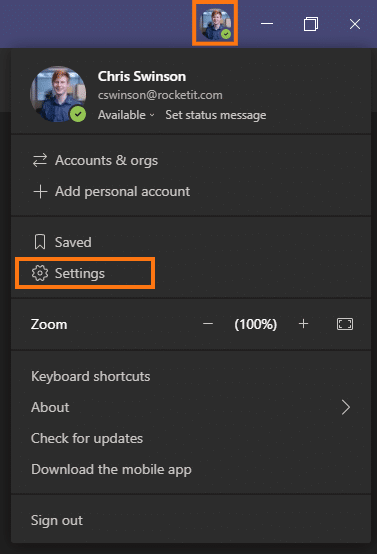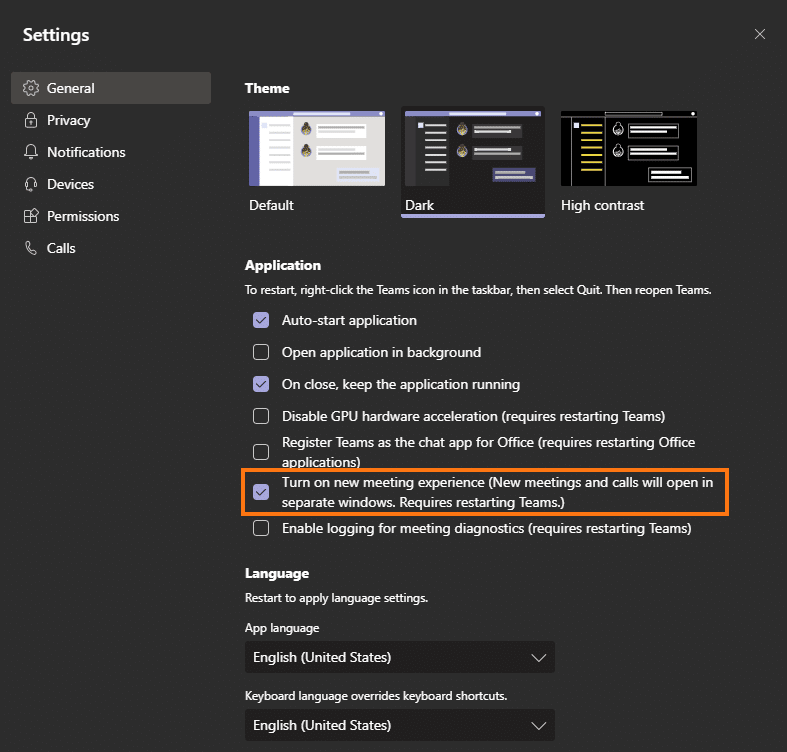 Enable Noise Suppression in Microsoft Team
While on the topic of video calls, working from home presents a series of unique challenges. For households with children, pets, or other regular guests, background noise can be rather disrupting to calls. And although it may be easy to mute and unmute your microphone on a moment's notice, what if you could cut out the background noise?
For those individuals who wish to check out Team's Noise Suppression feature, click your profile icon in the top-right of Teams, click Settings, navigate to devices, and find the noise suppression option. By then clicking the drop-down menu of this setting, individuals can select between high and low noise suppression, limiting the background noise from even the most disruptive of environments.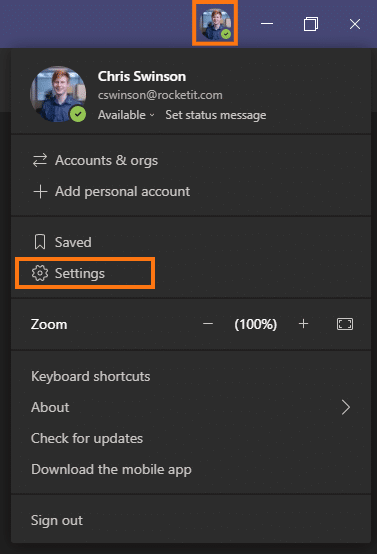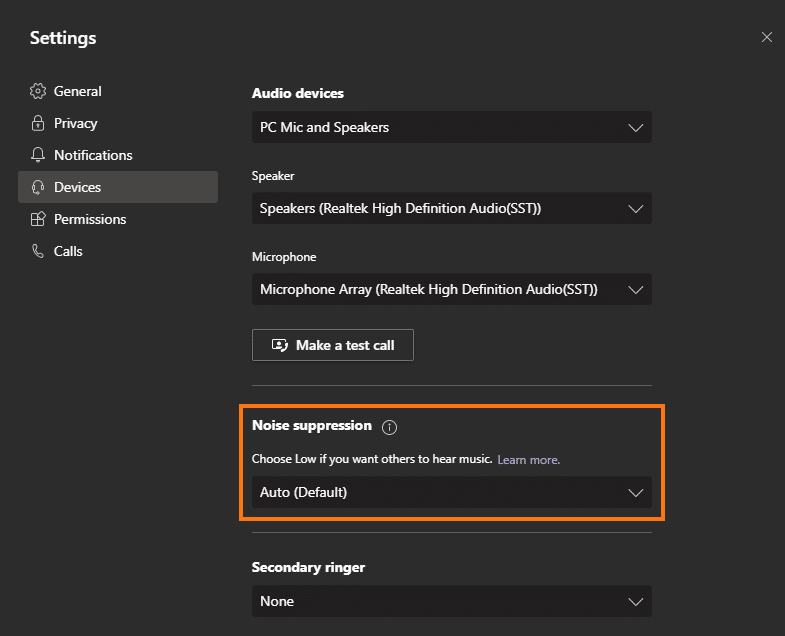 How to Pin Messages in Microsoft Teams
Like any service with instant messaging, conversation in Teams can move quickly, which can make it difficult to keep track of important talking points. Because of this, the pin toll in Microsoft Teams may be an extremely useful feature for groups that thrive on rapid communication.
To pin a message in a Teams channel, click the ellipses icon next to the message and select pin. In doing so, the pinned items can then be easily found in the channel's info pane in the left navigation pane.


What Is Immersive Reader in Microsoft Teams?
For years, the technology industry has placed an emphasis on making products accessible for nearly all consumers, and Microsoft is definitely no exception. For those tasked with reviewing a long document within Teams, the platform's immersive reader feature can read text aloud at varying speeds while you take notes or work on another task.
To use immersive reader, hover over any message in teams, click the ellipses icon and select immersive reader from the menu that appears.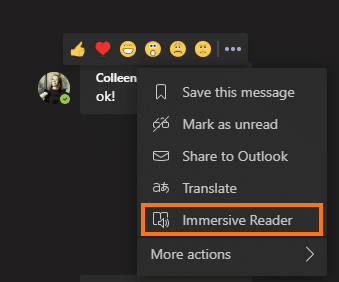 Using a Whiteboard in Microsoft Teams
Many people are visual learners, meaning that tools such as graphs and charts can help relay complex messages in a simple way. But sometimes, when you're stuck in a video call, displaying visual elements isn't the easiest task. Because of this, Microsoft introduced whiteboards within the Teams applications.
When using the whiteboard feature, attendees can collaboratively sketch ideas and save them for later use. To launch a whiteboard when in a meeting, click the share icon in the top-right of the window and select Microsoft Whiteboard from the available options. Once you've finished sketching your image, click the setting icon within the whiteboard to export the image as a PNG file.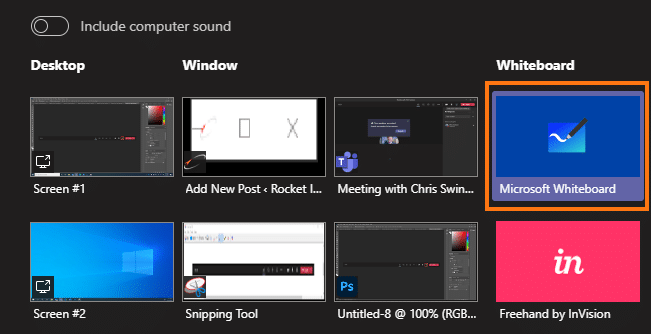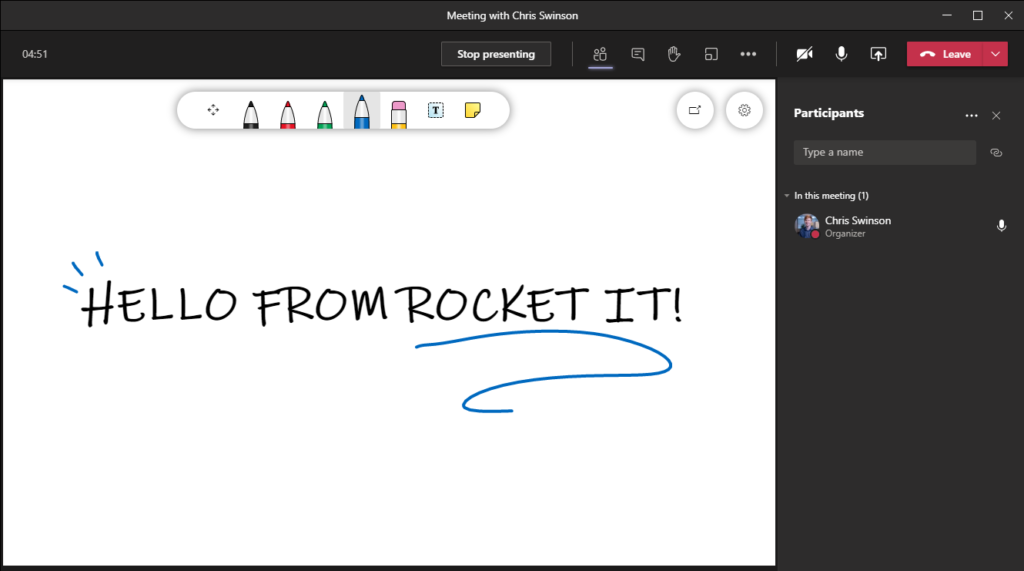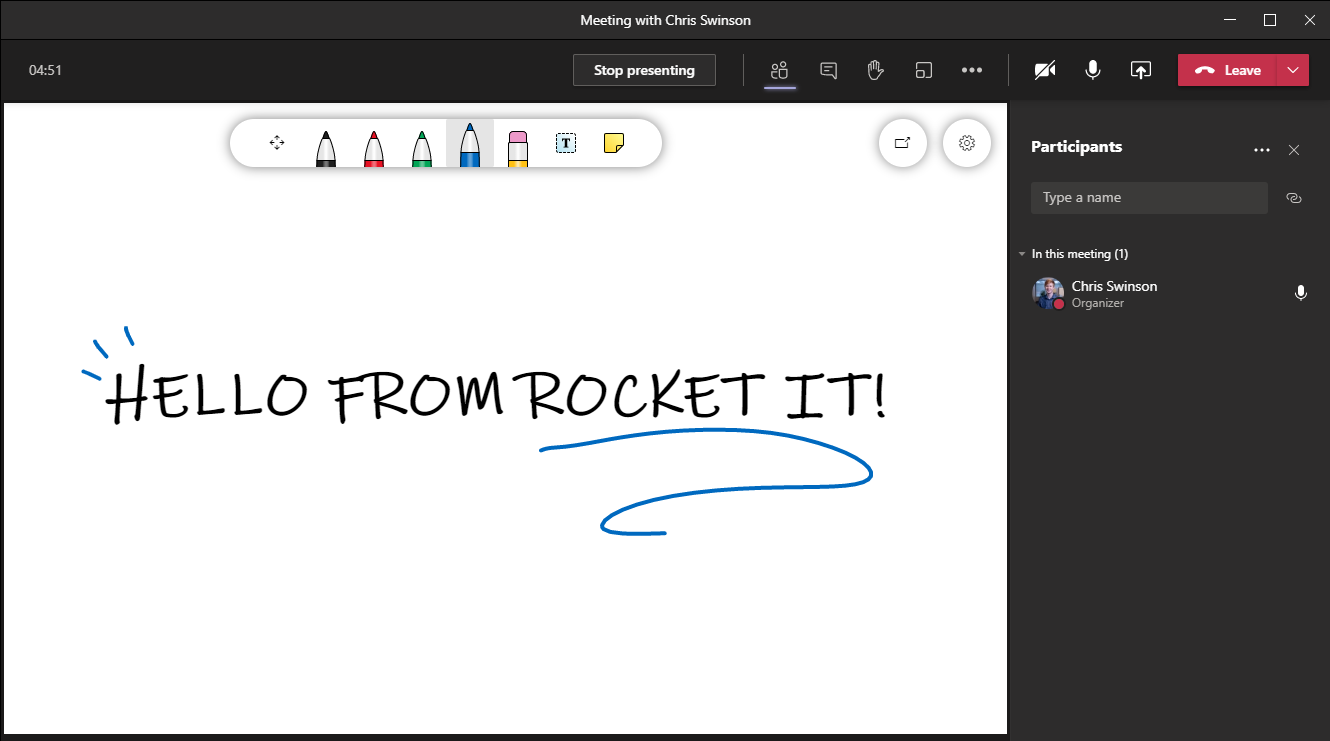 Features Coming to Microsoft Teams in 2021
Although Teams has come quite a long way since its launch in 2017, it's safe to say that Microsoft has no intentions of slowing down on the development of new tools for the platform as more businesses shift to remote operations. Here are a few upcoming features that Rocket IT is excited to see on the horizon for 2021.
Send Offline Messages in Microsoft Teams
When working remotely, the line between work and relaxation can somewhat blur. Fortunately, Microsoft Teams gives individuals the ability to appear offline, limiting the likelihood that colleagues will send work requests during out-of-office hours. But what if you have an amazing idea that needs to be sent while you're appearing offline. In 2021, Microsoft plans to allow Teams users to schedule messages to go out when your status is set to available.
Access Microsoft Teams Files While Offline
While on the topic of offline functionality, remote working allows individuals to work from nearly any location with access to internet. But perhaps you're traveling to an area with rather dodgy Wi-Fi and you need to ensure you can still work on a large project. In 2021, Microsoft plans to give the mobile version of its app an upgrade, allowing users to access files while they're offline or connected to bad networks.
Create SharePoint Home Site App in Microsoft Teams
Although this article previously touched on SharePoint integration into Teams, Microsoft plans to expand that functionality with a new SharePoint Home Site App. By using this home site app, a SharePoint intranet can be incorporated into Teams, allowing groups to better navigate internal sites within Teams while also allowing the organizations marketing team to incorporate personalized branding.
How Can My Business Shift to Microsoft Teams?
For businesses looking to make the leap to Microsoft Teams, while the process may seem difficult, reality is that it's quite simple and quick with the right team of experts leading the way. That said, as you can imagine, there are quite a few things to consider before diving straight into Teams.
First and foremost, does your current Microsoft 365 plan already offer your business Teams as a service? If so, great! Otherwise, you'll need to select one of Microsoft's Business or Enterprise plans to ensure you're choosing the best plan for your business's needs.
Another notion to consider is licensing. Before attempting to install Teams across hundreds of devices, it's crucial to ensure your business has the correct number of licenses to allow for this action.
Speaking of launching Teams across an entire network, the traditional method of installing the platform on each computer, one by one, is quite daunting and completely unnecessary. With the help of your IT department or an outside consultant like Rocket IT, businesses can save time and costs by using automated services to both install and update Microsoft 365 services across all devices at once.
Feeling like you don't have the help needed to give your organization the competitive edge in remote work, or you're not sure where to start? If this is true, participating in a Rocket IT roadmap experience may be all it takes to facilitate your team's remote workforce. To see if a Rocket IT Remote Workforce Roadmap could elevate your business, take a moment to complete this survey or give Rocket IT a call at 770-441-2520.