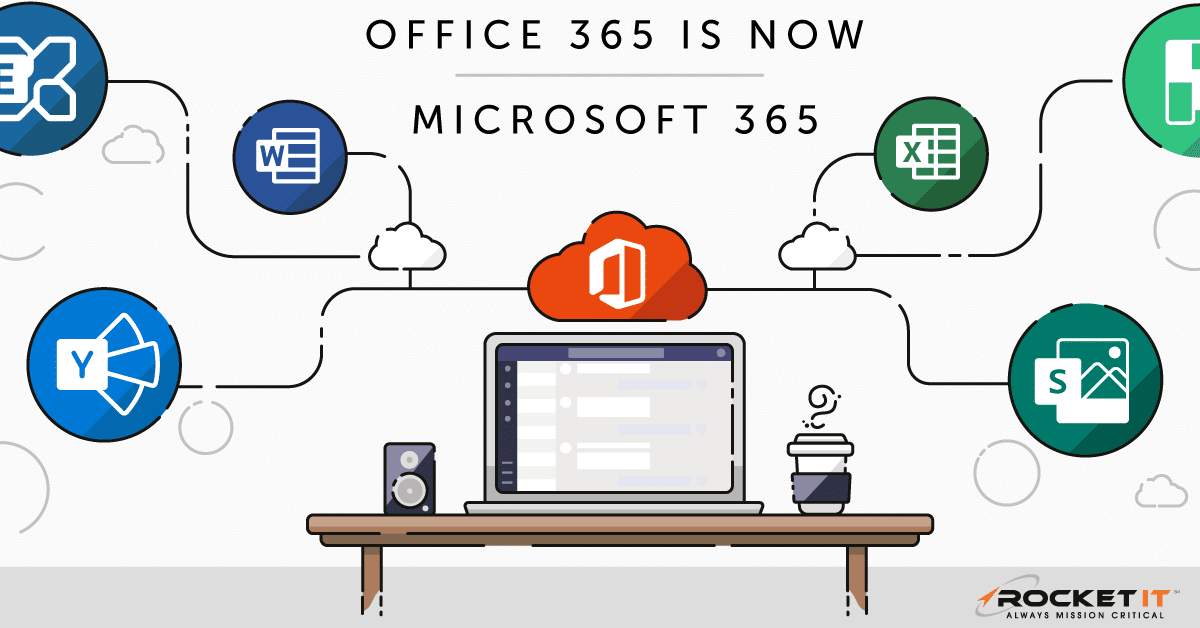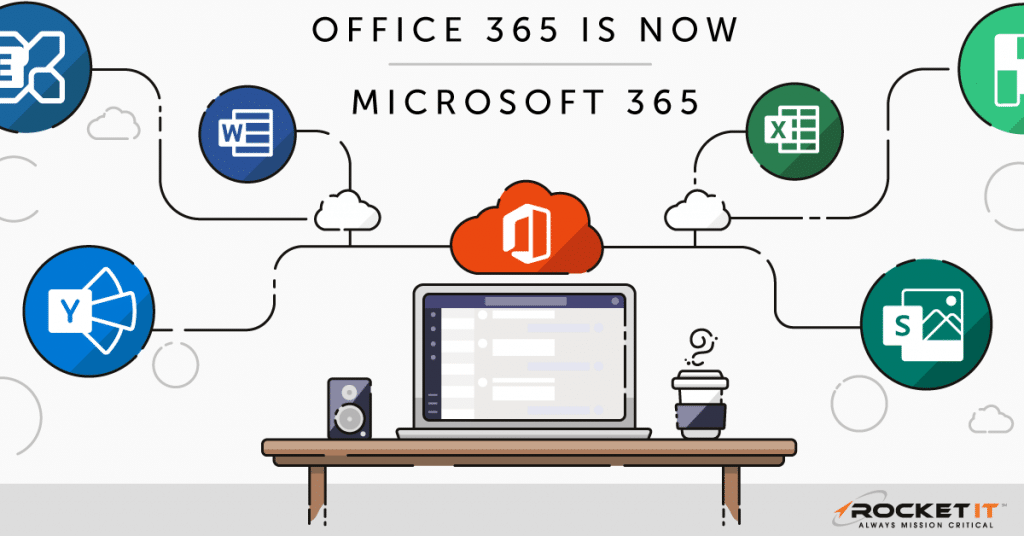 Office 365 Is Now Microsoft 365 | Here's What Changed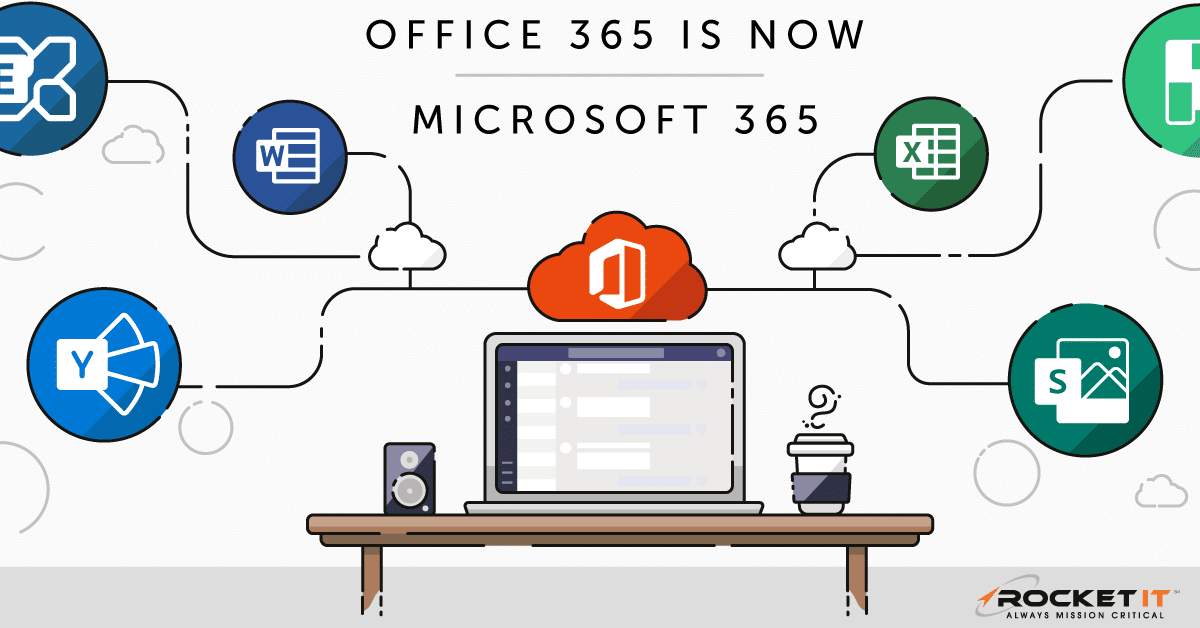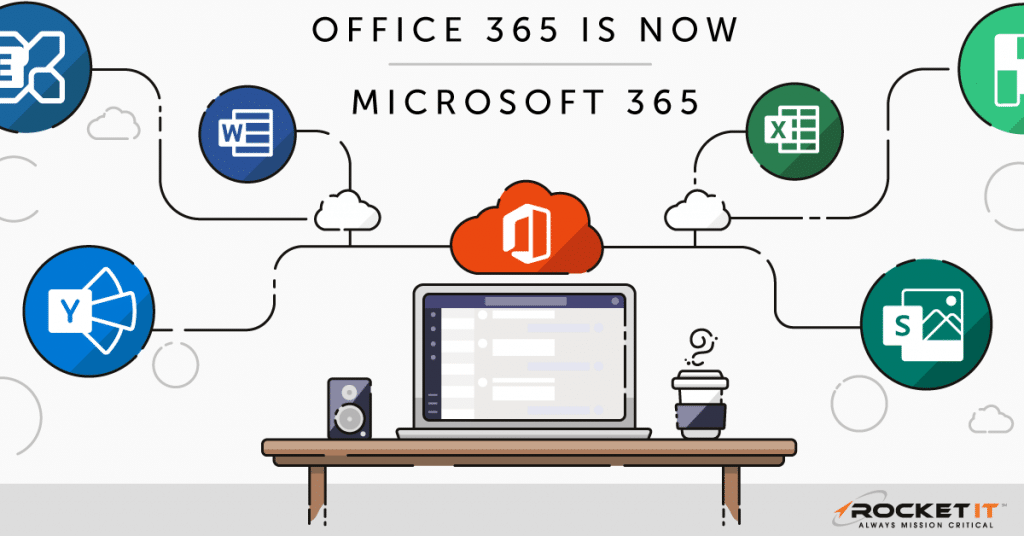 As of April 21, 2020, Microsoft has officially launched the rebranding of Office 365; with the subscription-based platform now falling under the company's Microsoft 365 line of services.
While, for businesses, this alteration does not impact the capabilities and features of each product bundle, it's clear that Microsoft is continuing to lay the groundwork to expand its cloud-based ecosystem. 
Why Did Microsoft Rebrand Office 365?
Back in June of 2011, Microsoft made huge strides in the business world as the company announced Office 365; a customizable, cloud-based subscription service providing millions of organizations with affordable access to Microsoft Office products. But since the launch of Office 365 nearly nine years ago, a lot has changed with the general business model Microsoft has actively pursued. 
Like many software developers today, Microsoft has set forth with a mission to create a cohesive ecosystem of technology; where first-party applications can seamlessly interact without much discrepancy. But in order to effectively achieve this vision and bring cohesion to the company's expansive list of applications, Microsoft needed a plan to keep Windows 10, Office 365, Microsoft management applications, and Windows security features on a unified development path. 
As a result, Microsoft launched the initial phases of Microsoft 365 in late 2017; offering businesses a new product bundle that combined the traditional features of Office 365 with Enterprise Mobility + Security (EMS) and Windows 10. In turn, not only did this shift allow Microsoft to release updates for individual applications, it also made it possible to deploy changes that impact the service as a whole. 
What Changed with Microsoft 365?
Keeping all this in mind, Microsoft's choice to ditch the Office 365 branding does not come lightly, and it has become ever so clear that the company is looking for new ways to integrate apps with automated services and artificial intelligence. That said, this rebranding serves as an opportunity for businesses to reevaluate their current Microsoft product bundles, prepare for future updates to the service, and ensure teams understand the interconnectedness of each application. To assist with this, Rocket IT has taken the liberty of breaking down each Microsoft 365 Business and Enterprise bundle, providing insight into the key features of each.
Toggle between Business and Enterpise plans using the buttons below

---
Toggle between Business & Enterprise plans.

---
Tap a row and swipe left to learn more.