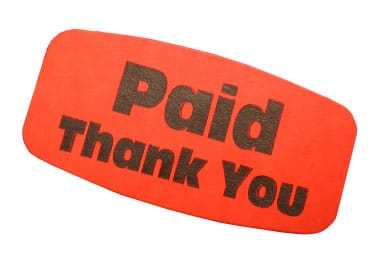 Ten Big Tips to Keep Your Sanity and Get Your Invoices Paid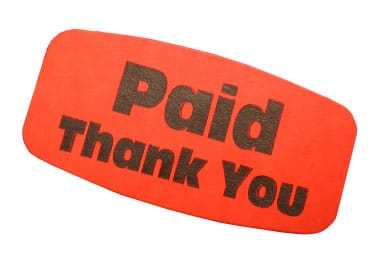 Unless you run a cash-only business or started less than 10 minutes ago, chances are that you've experienced a past-due customer. Here are ten big tips to keep your sanity and make sure you get paid:
The collections process begins with your proposal. That's your opportunity to set clear payment expectations with your client. Include a short "Terms" section near the bottom of every proposal that explains when and how you expect to be paid.
Ask to be paid in advance.
Unless you're running a bank, there's no reason you shouldn't be paid in advance – especially if you must cover hard costs to fulfill an order. Don't be afraid to ask for all or part of your payment in advance. Most buyers are happy to oblige.
Set your terms to meet your needs.
There's no law that says you must extend Net 30 terms to your customers. If you need to be paid within 5, 10, or 20 days to be comfortable, then, by all means, set your terms accordingly. It may sound harsh, but customers that can't meet your payment schedule simply aren't a good fit for your company. After all, you won't be doing anyone any good if you don't have the money to keep your business afloat.
Send invoices immediately.
Sending your invoice immediately shows that you're serious about being paid on time. It also ensures that your customer remembers the product or work being invoiced.
Contact your customer immediately after a missed due date.
Don't wait until an invoice is 30 days past due before beginning a collections process. Instead, contact your customer right away when an expected payment is missed. A phone call is most effective. Be friendly, but firm.
Sample script:

"Hi, I'm calling because we didn't receive an expected payment by the due date and I wanted to make sure everything is ok. Can you let me know where we stand on invoice XXX, please?"
Document each collection attempt.
It's critical that you keep a record of each contact you make while attempting to collect a debt. Record the date, time, and the name of the person you contacted, even if you didn't get an answer. Keep copies of any emails or letters you send, and make note of any information your customer may give you. Excellent record-keeping helps you keep your facts straight, and it will definitely help you if you ever have to pursue payment in court.
Follow a documented series of escalation points.
Know in advance what you'll do if an invoice becomes past due by a certain number of days. For example, you may want to call your customer at 1, 15, and 30 days past due, then send a series of letters at 45, 60, and 75 days. Whatever the case, decide in advance what you'll do each time a new threshold is reached, then follow the plan religiously.
Email confirmation of each verbal promise for payment.
When a past-due customer makes a promise to pay, an emailed recap of the conversation helps formalize the commitment.
Sample script:

"Hi. Thank you for taking my call today. I just wanted to send this quick email to confirm that you'll be sending $_______ on _______ to pay for invoice _______. I appreciate your commitment and thank you in advance for your prompt payment."
Build and refine your tool chest.
As you begin using your collections process, you'll learn what works in your specific business and what doesn't. Don't worry about making it perfect (it will never be perfect). Just document a simple process and see it through. As you discover tactics that work or don't work, make adjustments to the process and try it again. Soon, you'll have a process that's excellent, and that will be enough.
Know when to let it go.
At some point, chasing a delinquent payment becomes counter-productive. Don't let delinquency rule your emotions or your calendar. Simply decide in advance what you'll do if an invoice becomes delinquent, then follow your process. For example, you may decide that all invoices under $1000 will be turned over to a collections agency and all invoices over $1000 will be turned over to your attorney at 90 days past due. Once your pre-defined threshold has been reached, simply turn it over and let it go. You'll be happier and will probably live longer. Odds are that you can make more money pursuing new opportunities anyway.
---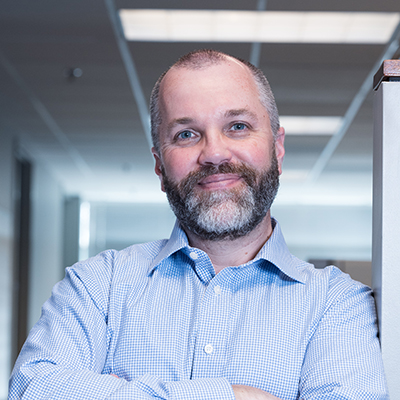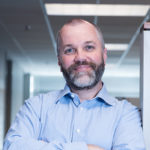 About the Author-
Matt Hyatt is the Founder and CEO of Rocket IT, the IT department for all kinds of organizations around Gwinnett. His award-winning firm provides both the strategy and support needed to help businesses thrive.
Matt currently serves on the Executive Board of the Gwinnett County Chamber of Commerce as the Vice Chair of Entrepreneurship & Small Business, is an active supporter of Gwinnett County Public Schools, and is a member of several peer groups (like Entrepreneurs' Organization) in addition to cofounding two of his own. In 2014, Matt was awarded the Pinnacle Small Business Person of the Year. 
Outside of work, Matt enjoys spending time with his wife, Maureen, and their two teenage children pursuing their shared passions for photography, travel, and food. He also regularly runs with a team in ultra-long distance relay races.