December 15th, 2017 by Rocket IT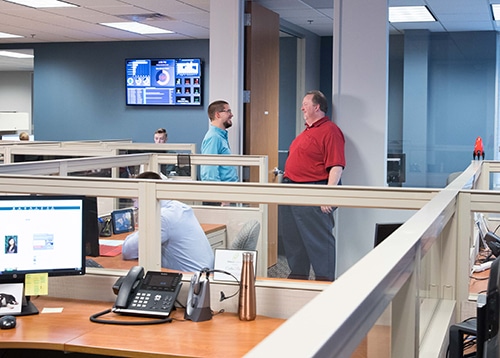 It's been a record-breaking year in security with barrage of ransomware and phishing attacks on the global level threatening organizations. While breaches hit the news networks, the phishing failures and the proactive heroes keeping organizations safe often go unnoticed.
Proactive is the name of the game in cybersecurity. Hindsight won't recover your data, but making sure you have active backups running off-site and separate from your general network can save you thousands of dollars and many hours of downtime.
So what does a successful year in proactive IT support and strategy look like? Here's what our team did in 2017 to help our clients thrive.
Keeping up to date every day with multiple patching/security/malware security lists and blogs, and investigating any credible threat that could compromise client security or cause interruption of business processes.
Staying ahead means staying aware, and our team works diligently to be sure they're always up to date with the latest known vulnerabilities, fixes, and threats to our clients so they can save the day before anyone even knows it's at risk.
Developing mitigation or remediation plans for each threat, as well as pushing patches and scripts with the right solutions to all affected computers.
Some issues, like unexpected hardware failures on a large scale, can't always be predicted. But before these challenges or threats affect our clients, our proactive team has a plan and solution ready to push out, many times before ever experiencing a problem.
Sending regular reminders to keep your devices up to date.
You may not always remember to reboot your computer or phone occasionally… But then it gets glitchy. Our team knows you're focused on increasing revenue and efficiency, so we're on hand to drop you a reminder and help decrease your risk. And we're keeping an eye out for upgrades for all of your security and network devices to run them without disrupting your business.
Providing ongoing evaluation of tools to increase efficiency and further security education.
You don't want to the low-hanging fruit on the threat landscape, and we can help. Our proactive team stays up to date with the latest tools and education to find better ways to increase security awareness. In addition to new tools, our team actively investigates Active Directory configurations and users to limit exposure and access, as well as suggests changes to make client networks more secure and more efficient.
Managing backups and performing regular backup verifications.
Many ransomware and other virus victims who believe they were protected did not have active backups running – And then had to face the difficult decision of paying out to hackers or losing a significant amount of their data due to old, incomplete, or nonexistent backups. Our proactive team knows that backups are not a "set it and forget it" step and require regular verification and management.
Not sure if your backups are running? Try this quick test – take a nonessential file, and delete it. Wait a few weeks, and then ask the person managing your backups to restore it. If they can, great! If they can't, then you may be at risk of major data loss in the case of a disaster.
In this age of ransomware, a good proactive approach can make all the difference. Are you doing these things yet? If not, make plans to in 2018. And we'd be glad to help.
---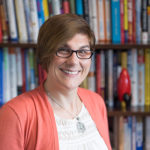 About the Author – 
Janel Brooks is Rocket IT's Account Manager. She is an avid triathlete. Janel has finished 3 half-Ironman races and dreams of completing a full one someday.