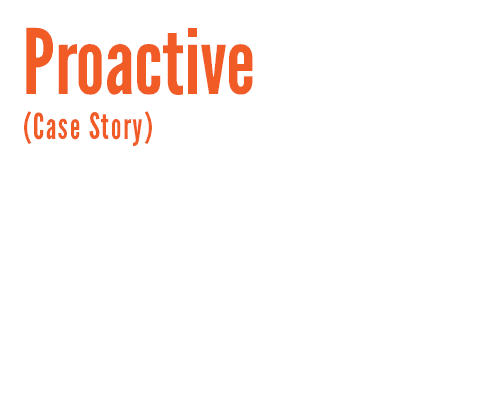 Your organization is focused on doing what you do best
Being able to get work done efficiently and effectively is mission critical, and fulfilling your mission is what matters most. Each person on your team has a role to play that will help you accomplish that mission, and a distraction in any area has a ripple effect throughout your organization.
And your technology needs to keep up with you
When your team is focused on meeting business goals, you want your technology to work for you, not against you. To keep your technology (and your team) focused strategically, you need to be proactive rather than reactive. And now you have a new foe coming after your profitability and productivity; in an age of ransomware, staying ahead of that foe can save you from major data loss or theft. But if you're not careful, security can seriously hamper efficiency. When your team is busy being the hero for your clients, your technology can't hold you back.
Rocket IT's Proactive team is there for you when you don't even know it
With daily patching and ongoing monitoring, our Proactive team is there to take care of your organization before there's even an issue. Our team keeps up to date with the latest security alerts and bugs to create and deploy solutions to your users with little or no disruption. They'll keep your backups running securely and monitor your systems for any threats so you can always have peace of mind. Rocket IT clients have security solutions in hand before threats like NotPetya and Bad Rabbit even have a chance.
So your organization can stay on track with what's mission critical
Your focus is on planning and working for a bright future, not on reacting to what's already happened. So why shouldn't your technology investment do the same?