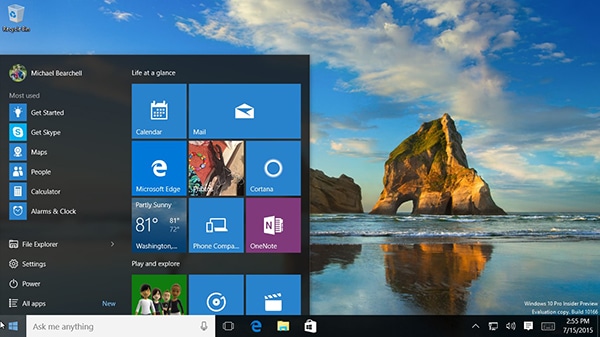 Microsoft releases Windows 10 in two weeks. We went ahead and took a test drive of the Windows 10 Beta for you at Rocket IT, so we can tell you how smooth the ride will be if you update to it on July 29th.
 Good news for the Windows 7 fans- Windows 10 brings back the familiar start menu experience that many Windows 7 users are already comfortable with while adding in a lot of the live-tile features that were added in Windows 8/8.1.
The control panel has also changed. It's been completely revamped to make it easier and more intuitive to find the settings and options you want. You'll also have a new Action Center where all of the notifications for various services will be aggregated in one place. You'll be able to see your calendar notifications, Facebook messages, e-mails, and more in one easy-to-access pane.
Some entirely new things have been added, like Cortana. Cortana is Microsoft's version of Siri, and it's been ported to the desktop in Windows 10 where it creates a simple, yet comprehensive digital assistant experience on your computer.
You'll also get Edge, the new internet browser that dethrones Internet Explorer in the Microsoft kingdom. Edge has been redesigned from the ground up, and it has some cool features like pen input and integrated Cortana search functionality.
If you have a convertible device, you'll like Windows 10's Continuum. With one click, you can change the look and feel of Windows so that it caters better to a mouse/keyboard or a tablet depending on which use you need at the time. This is VERY beneficial for convertible devices like the Surface Pro 3 (my personal favorite).
You may be able to tell that I'm a pretty big fan of all the new features listed above. I'm particularly excited about the revamped Start menu and the new Edge browser. As for roadblocks and potholes, I haven't encountered any yet, so subscribe to our newsletter for updates on the Windows 10 experience as they come.
Overall, Windows 10 is Microsoft's attempt to go back to their roots in bringing end users what they loved about Windows XP and Windows 7, but also adding a lot of great features that were introduced in Windows 10. Because of this, the entire OS will have a very familiar feel which will make it easy to use, but it will also have a lot of the more powerful features/abilities that a more modern OS would have. It's also been streamlined so it's very fast to boot and operate and takes up very little space on your drive when you install it.
---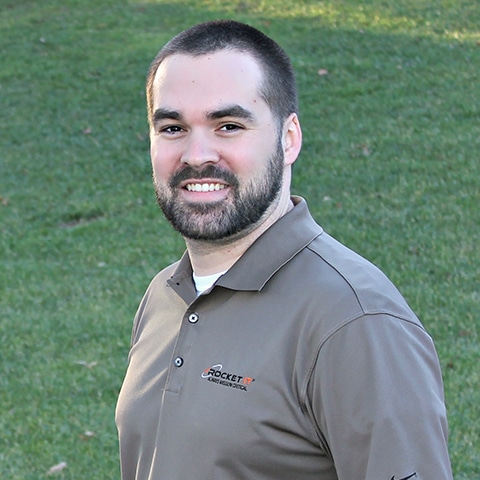 About the Author – Michael Bearchell lives with his wife and three children in Gwinnett County. He is an Inside Support Technician at Rocket IT and has found out the hard way that it is tough being a New York sports fan in the south.