April 6th, 2015 by Rocket IT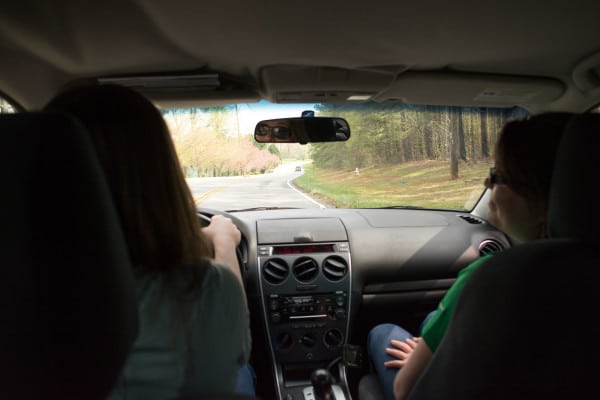 There's an old saying, "If it ain't broke, don't fix it." You've heard it a thousand times. Might have even said it a few hundred.  But that proverb doesn't sound as good when your car breaks down 1,500 miles from home.
"Honey, did you ever get that tune-up?"
If you've ever heard those words while stranded on a highway, then you understand the feeling of temporary insanity.
In business, a broken system is money lost. Waiting until there's a problem is inviting disaster and tempting your clients to head elsewhere.
This brings me to a question growing businesses ask regularly: "When do we outsource our IT?" Some businesses don't pull the trigger until they are in desperate need and are short of the manpower needed to solve a series of difficult issues.  So here are a few tell-tale signs that it's time to look outside:
Your needs have grown to where you need a dedicated IT employee or employees. One IT employee can often handle the basics. In some cases, a regular employee doubles as the IT specialist until that develops into a full-time job. But when things grow from "why is my mouse not working?" to "let's figure out the best way to monitor and communicate our sales," it's time to consider outside IT help. We have IT specialists who handle highly complicated matters, workers who would make little sense outside of a large corporation, but who are of great value to a smaller company that may just need them every so often.
Your business is choosing between short term and long term IT needs. You have day-to-day, and you have projects. There are times when both need attention from the IT department, but you don't have the manpower to cover both. So you are forced to choose. Something suffers. If you have been or may be forced to make that choice, it's time to get help.
You are in a situation where an IT employee departure would lead to disaster. Picture your IT person leaving. Now. Out the door he or she goes, winning lottery ticket in their hand, jumping for joy as they go. And you will be but a blip in their memory. What happens? What are they working on right now that would be dropped? How long would it take for you to recover? Many times, there are things you don't know that you don't know.
The numbers make sense. This is relatively simple when you consider salary, benefits, taxes, insurance and office space. In some cases, you may be required to hire someone with specific knowledge for just a small portion of the job – and this can be even more costly.
Good IT people aren't just fixing broken things. They keep the motor running. The system improves over time, unlike your car. And at those times when things break down unexpectedly, they get you back on the road quickly.
"Why, yes, dear. I did get a tune-up. Just stopping to enjoy the scenery."
---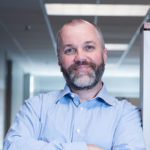 About the Author-
Matt Hyatt is the Founder and CEO of Rocket IT, the IT department for all kinds of organizations around Gwinnett. His award-winning firm provides both the strategy and support needed to help businesses thrive.
Matt currently serves on the Executive Board of the Gwinnett County Chamber of Commerce as the Vice Chair of Entrepreneurship & Small Business, is an active supporter of Gwinnett County Public Schools, and is a member of several peer groups (like Entrepreneurs' Organization) in addition to cofounding two of his own. In 2014, Matt was awarded the Pinnacle Small Business Person of the Year. 
Outside of work, Matt enjoys spending time with his wife, Maureen, and their two teenage children pursuing their shared passions for photography, travel, and food. He also regularly runs with a team in ultra-long distance relay races.