May 17th, 2017 by Rocket IT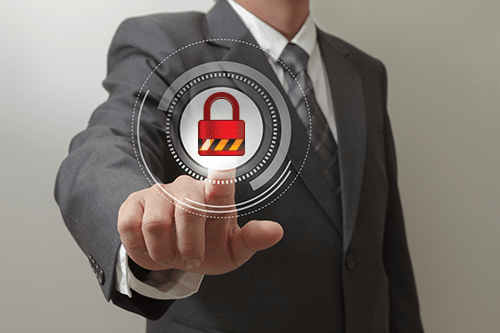 The newest ransomware threat sweeping the digital world, WannaCry (also known as WCry, Wana Decrypt0r, or WannaCrypt) is being hailed by security experts as "the biggest ransomware outbreak in history." Over the weekend, WannaCry has infected organizations all over the world, such as FedEx, the United Kingdom's National Health System hospitals, Nissan, and many more. That these are high-profile targets doesn't mean, however, that small businesses have been exempt from the outbreak.
The WannaCry virus infects individual computers through corrupted email attachments and can spread to infect entire networks.  Like other ransomware, WannaCry encrypts data on your PC and offers to send you the decryption key at a price. Since this malware spreads so quickly, all it takes is one user clicking on one of these phishing email attachments to infect your entire network.
So what's the best way to combat ransomware like WannaCry?
Make sure your firewall firmware is up to date and that your end users are educated on email attachment best practices and how to identify malicious links.
Do not open any unexpected email attachments, even if they come from a trusted source. Hackers can spoof legitimate email addresses and may appear as someone in your address book.
If you receive an unexpected attachment that you think may be important, create a new email to follow up with the individual from whom that attachment was sent. If you hit "Reply" to the original email containing the attachment, your response will go straight to the person who sent that original email, even if that person is not the actual owner of that email address.
How does this affect you? If you're a Rocket IT client, we are carefully monitoring the situation, and our clients have been protected by our managed firewalls and spam filters. Investing in the right managed security services can save your organization from falling victim to the latest cryptovirus.
For companies that have been infected by ransomware, having good backups can save you from the tough choice between significant data loss and paying the fee demanded by the hackers who have encrypted your files.
We're only in the second quarter of the Year of Ransomware. Take the proper precautions to educate your employees and protect your organization from becoming the next victim.
For up-to-date news on the WannaCry virus, follow KnowBe4's real-time article.
---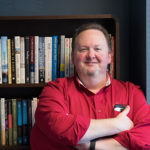 About the Author-
Jason Hand loves making music, serving his church and getting people excited about technology tools. He currently lives in Georgia with wife and two adopted sons.  Jason is the Systems Administrator at Rocket IT.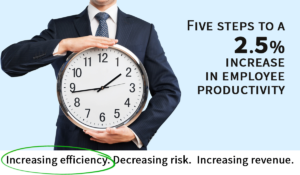 Inefficiency is the enemy of a profitable, thriving business. What would a 2.5% increase in utilization mean to your organization? Download our FREE whitepaper for five easy steps to increase employee productivity at no additional payroll cost.