April 22nd, 2016 by Rocket IT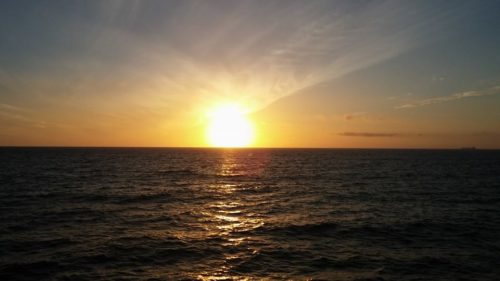 There's no shortage of studies touting the merits of fully unplugging in your downtime from work. Unfortunately, completely unplugging seems virtually impossible in the age of BYOD and the rise of the small business owner whose devices do double duty. When you're pulling out your laptop on vacation, it may only be a matter of not checking your email, but when your cell phone is for both personal and work use, pulling the plug gets a little bit trickier.
You can't just switch your phone off or put it in airplane mode when you need it to keep in touch with the people you're with on vacation or when you might need it ready to make emergency calls. But you don't have to check who's calling and press reject on all the work calls coming through either.
When you set your phone to Do Not Disturb (DND), you can set exceptions for specific contacts. Setting this up will depend on what type of phone you have. You can set this up to allow calls from family and friends through, as well as anyone from the office who may need to reach you in case of emergency (just make sure you agree on the definition of "emergency" first). Consider your phone a vacation bouncer.
iPhone:
Create a group in Contacts and add the contacts you want to reach you
Go to Settings > Do Not Disturb > Allow Calls From and select the group you've created
Activate your Do Not Disturb
Android:
You can activate DND from your swipe down settings or by going to Sound in Notifications in the full Settings menu
From there, you can click on it to edit the notifications that get through and designate how long you want your phone to be in DND mode
Set to Total Silence or Priority Only by clicking Sounds and vibrations
To set contacts as priority, go to Advanced > Select Priorities > Calls From or Messages From
If there are times when you do want to plug back in, you can always let your work contacts know a specific time you'll be available for them, and take your devices off of DND at that time. This time can also be used to give in to that temptation to check your work email, but keep in mind many experts say the full benefit of unplugging on vacation only comes when you stay unplugged.
Enjoy your vacation. Double duty can wait.
---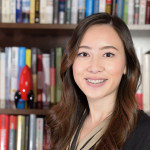 About the Author – 
Brenda Phan is the Service Coordinator at Rocket IT. She is also a fashion blogger and will be getting married in the Spring of 2016.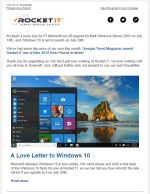 Want technology and leadership content sent directly to your inbox? Subscribe to Rocket IT's monthly newsletter!