May 27th, 2016 by Rocket IT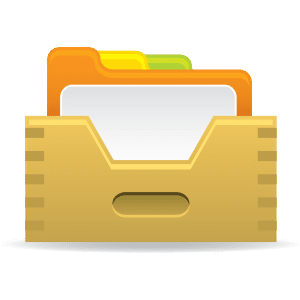 You have a newsletter that goes out to all your clients and community fans every month. You have sales prospects that you keep tabs on and check in with. You have a history of your interactions with your clients within your client relationship management (CRM) software.  But do you actually have these processes documented?
There's a very popular saying in our office. If it isn't in the CRM, it didn't happen. It's the business equivalent of the internet saying "pics or it didn't happen." It's not enough to say to your coworker "hey, I contacted Acme Company on Thursday." People need to know the details, and they need to have those details available to access later. Without proper documentation, that information can become lost to you and to others at your company.
Yes, a newsletter goes out from you every week or every month. A blog post goes up on a regular basis. Your backups run every night. You may have someone for that, or you may do it yourself. But if these processes aren't documented, keeping them going can become incredibly difficult should the responsibility ever change hands.
This is especially important with technology. If your IT guy were to leave next week to go on vacation, do you know how to access your server? Do you know how to access your backups?
A surprising amount of companies don't. They have to dig for the information buried somewhere deep in their network folders, go through old employee files, or search through their inbox to find them. And if you can't find the answers? You have to spend more time and money getting them.
If you outsource any of your information management, be it outsource IT services, HR services, etc., how do you move to another company or bring it back in-house without that documentation?
So what documentation do you need from your vendors when you outsource your IT?
Login Information
This goes beyond your general username and password documentation. You should also be sure you have how and where to login within as well. It may seem pretty straightforward, but when you're logging into the backend of your website or onto your backup server, it's not as self-explanatory.
Network Diagram
Knowing where everything falls on your network infrastructure can save a lot of time and frustration later on.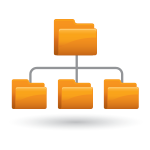 Warranty Information
When something critical is failing, you'll want to have all of your warranty information close to hand. You hope you won't have to use it, but if you do, then you'll want it quickly, without any back-and-forth.
IP Addresses
Rack Diagram (if applicable)
If you have server racks, knowing exactly what machine you're looking at or knowing where you need to be looking for something really comes in handy. Ask your vendor to provide you with current rack diagrams. It'll also make support easier for them if they have to troubleshoot something remotely.
Project Documentation
Asking for project documentation holds your vendor accountable, and it makes it easier if you have to revisit it in the future.
Any IT organization you use should be happy to give this information to you (though it make take a little bit of time for them to put everything together in a clear and organized package). If your outsourced IT company refuses to give you this documentation, this should be a huge red flag to you. Learn how to avoid being held hostage by your IT company; get our infographic here.
---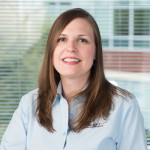 About the Author- 
Erica Lee is the Assistant Service Manager at Rocket IT. Erica was an exchange student to Germany as a high school junior and, because of that experience, went on to earn Bachelor degrees in German and International Affairs from the University of Georgia.