February 11th, 2016 by Rocket IT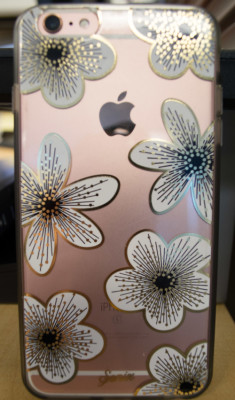 You shouldn't be surprised that there's an app for just about everything these days, but you will be surprised by a few of these things your iPhone can do… And these are without an additional app cluttering your screen.
Did you know that there's a hidden level on your compass that allows you to use your phone as a level? You can activate it by swiping left when in the compass.




Siri may not always pronounce something right the first time, but you can help! Let her know when she says something wrong, and she'll give you alternate pronunciations to choose from.




Is your mind stuck in the clouds? Siri can tell you what planes are flying above you at any given time in your current location.




I can't tell you the number of times I wish ctrl+z existed in real life. Well, it does on your iPhone (kind of). Undo something by shaking your phone.




iPhone can show your medical information (weight, who to contact, blood type, known medications, allergies) even when locked if you set it up through the 'Health' app that is default in every iPhone




Like your sleep uninterrupted, but worry you might miss an emergency while catching your Zz's? Customize your DND settings by pressing the small moon icon that appears when you set your phone to DND. If any of your favorite contacts call you or you get several calls from the same person in a short span of time, you can tell your iPhone to ring.




If you have iOS 9, you can now pinch to zoom in on videos just like you do on photos and websites.




When you plug your headphones into your iPhone, the last audio app you used will appear on the lock screen.




A 4-digit pin isn't really that secure. If you want to protect your phone from renegade toddlers who may somehow key in the right combination on accident or keep nosy relatives from poking through, you can set a more advanced password to unlock your iPhone.




Want your phone to tap out an SOS when your S.O. texts you? Your iPhone allows you to create custom vibration for your contacts. Go to Settings > Sounds > Ringtone > Vibration > Create New Vibration to set one.
An extra bonus, your phone can act as a WiFi hotspot. If you're stuck without wireless access, but really need to send a document from your computer, you can turn on your phone's wireless hotspot and connect your laptop to the web from there!
---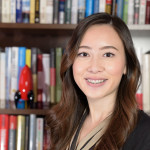 About the Author – 
Brenda Phan is the Service Coordinator at Rocket IT. She is also a fashion blogger and will be getting married in the Spring of 2016.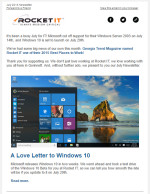 Want technology and leadership content sent directly to your inbox? Subscribe to Rocket IT's monthly newsletter!