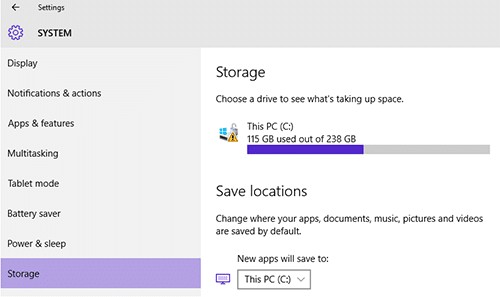 There are so many ways technology can make your spring cleaning easier (Roombas, robot cleaning balls, using Yelp to find someone to help you out…), but when it comes to spring cleaning your technology, things get a little more complicated.
I like to get a jumpstart on my spring cleaning by planning out the toughest parts right before spring actually hits. That way I can get all the work out of the way early and spend the rest enjoying the warm weather and fresh flowers popping up from the ground.
Be honest. How many of us have old laptops or desktops sitting around somewhere in our houses because we weren't quite sure what to do with them when we were done or because we just haven't found the time for it yet? I'm raising my hand. I know I have an old laptop sitting in my closet, and every time I notice it, I just close the door quietly and pretend like I'm not just saving clutter.
And that's not the only technology your spring cleaning can extend to! When's the last time you backed up your hard drive, cleared up your desktop, or removed old programs you don't use anymore? That's space you can be using for so many other things!
So how can you clean out your technology?
Well, for the old computers being used as book ends, you have to be particular about how you recycle them. If they're toast, the hard drive needs to be destroyed before it's recycled. You can take them to companies that specialize in recycling computers (like e-Cycle), or you can look for technology recycling events in your area (keep an eye out for more news from us about a technology recycling event).
If you have old tablets or smart phones, consider donating them to your local schools! Many school systems allow their students to participate in BYOD programs for their classes, but some of the students can't afford their own devices. Even for schools with BYOD (Bring Your Own Device) programs, you can donate the devices to the classroom so students can use them and return them when they're done. It's a great way to help our schools.
As for your desktop, try consolidating the files you need into folders. If there's something on your desktop screen that you don't use every week, consider removing the shortcut and keeping it somewhere else on your computer so it looks less cluttered. Having a clean and organized desktop screen can be very satisfying.
If you want to clean up your computer and get more storage space for new items, backup old pictures, files, etc. to cloud storage like Google Drive, Dropbox, or iCloud. To find out where the majority of your storage space is being used, go to Settings > System > Storage and select your C: drive. I did this recently, and I found that over half of my storage was taken up by old image files. Since I've backed them up to an external hard drive and deleted them from my computer, I've freed up over 100 GB of storage, and my computer is moving faster.
There's a lot of great ways to spring clean your technology. The hardest part is getting started.
---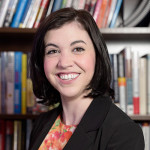 About the Author-

Jacque McFadden is the marketing specialist at Rocket IT. She graduated from Oglethorpe University in Atlanta, and returned to Georgia after spending a year in Austin, TX.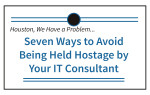 We've all heard stories of wayward IT consultants holding critical company information or other resources for ransom. This is one of the biggest concerns we hear from potential clients. There are several ways you can protect yourself and your business when you outsource your IT. Download our FREE infographic to learn the 7 Ways to Avoid Being Held Hostage by Your IT Consultant here.