March 25th, 2010 by Rocket IT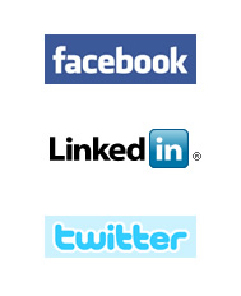 Enjoy this guest post by Rocket IT Communications Specialist Todd Weyandt. – Matt
Want to have a presence on social media, but do not know where to begin? Social media seems like a tight rope walk with many uncertain questions looming for most people. Do not worry; it is not as scary as it appears. Practice these six guidelines and you will be on your way to having an effective social media existence.
1) Be Yourself. Always use real pictures of yourself and other company members. People want to be able to see the human side of the business. Social media allows prospects to get a closer look at the type of people they might do business with. Do not do anything that makes you uncomfortable. Your uneasiness will come through.
2) Be Specific. Create a detailed plan consisting of the kind of information you want to post. Then follow what you developed. Share items that will have interest to your followers and fans. Never post anything just to post something. Make sure all posts have a specific reason.
3) Be Trustworthy. Fans of social media want to follow someone they can trust and relate to. Your sites should be personable, upfront and honest. Social media is not the place to be overtly trying to sell your products and/or services.
4) Be Talkative. Who you follow is almost as important as who follows you. Put yourself out there; social media is about having a two way conversation with other real life people. Think of it as a networking event. Feel free to comment on other people's posts and updates.
5) Be Consistent. Your company should have one overarching theme to your message that covers all your marketing and branding. The website, social media, advertisements, etc. should all flow with each other. Post a link to your website on all your social media venues.
6) Be Disciplined. Social media takes work. Set aside a few minutes every day to update and maintain your sites. It is like most things; the harder you work at it, the greater the rewards.
Yes, social media takes a certain amount of effort. However, it provides a compelling way to communicate with community of people might be hard to reach through traditional methods. Go ahead and take your message directly to the right prospects.